A mom in Milwaukee has been charged with the shocking murder of her four-year-old son.
23-year-old Amelia Di Stasio allegedly set her son on fire in the bathtub of their home. Di Stasio was arrested after fire fighters found her son Antonio's charred remains in the bathtub.
The horrific incident happened in their apartment in Milwaukee, Wisconsin, at 7.20am on September 28.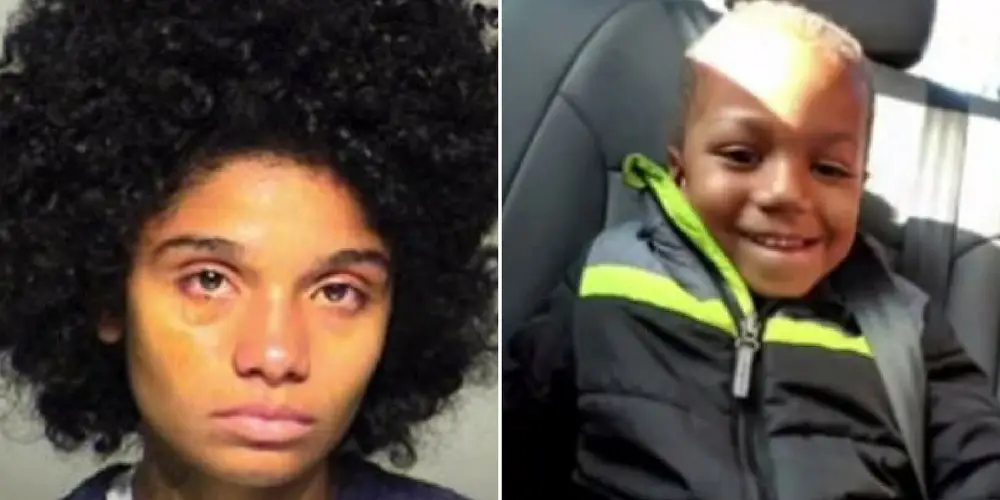 What Di Stasio is accused of doing to her son will send a shiver down every parent's spine. 
The young mom allegedly tied Antonio's arms and legs with seven belts. Police also found a plastic bag over his head.
According to a criminal complaint obtained by DailyMail.com, a guinea pig was also found drowned in its cage next to the boy and there was a cannister of canola oil nearby. 
The smoke detector had been ripped from its fixture and placed in water.  
Cops later found Di Stasio aimlessly walking down the street. When an officer approached her, she at first told him 'lots of people look like me', according to the report. 
She then admitted to being the Antonio's mother.  
There seemed to be warning signs before Antonio's gruesome death.
Neighbors said that in the days before they heard the little boy pleading: 'Please, Mommy. Stop! I won't do it again.' 
But single mom Di Stasio told him to 'shut up'. Others said they heard loud banging coming from inside the home. 
The woman's family say she suffers from mental illness and may be bipolar. 
On the day of the murder neighbors told detectives they saw a 'frazzled' woman jumping from her window. 
Di Stasio walked the streets of her town and approached a man in the street. She asked him if he knew a pastor because she 'did something really bad.' 
When police searched the woman's mobile device, they found that she had looked up 'how to kill a canabal (sic)'. 
She had also visited a video game web page where people discussed the various ways to kill a cannibal. 
Some had written: 'Kill it with fire!'  
Di Stasio has been charged with first-degree intentional homicide and remains behind bars.
Meanwhile, her father Ralph Di Stasio claims his daughter suffers from mental health problems. He says despite this, she was devoted to her son. 
Mr. Di Stasio seemed to suggest that his daughter may have snapped under the strain of caring for her autistic son. 
He says although Antonio was 'bright and happy' he would often 'scream' and was 'too loud'.  
'She loved him. Took him everywhere with her. Tried to get him treatment. And she's now under arrest.
'I don't know what happened, only that I've lost both my grandson and a daughter,' he said in a Facebook post after his death.    
Mr. Di Stasio is now raising money on a GoFundMe page to pay for Antonio's funeral next week.