Can you believe it's been a decade since Chris Tucker told Jackie Chan 'never touch a black man's radio' in the first Rush Hour movie?
Now 63-year-old Chan is ready to take on the role of Detective Inspector Lee once more.
The actor announced plans to return to the hit action-comedy series with during an interview with Extra on Friday.
Describing the script, he said, 'It's pretty good. Different. It's not like [about a] drug dealer, this is not like [about] fake money, [it's] something different… I don't want to always do the same thing again, again.'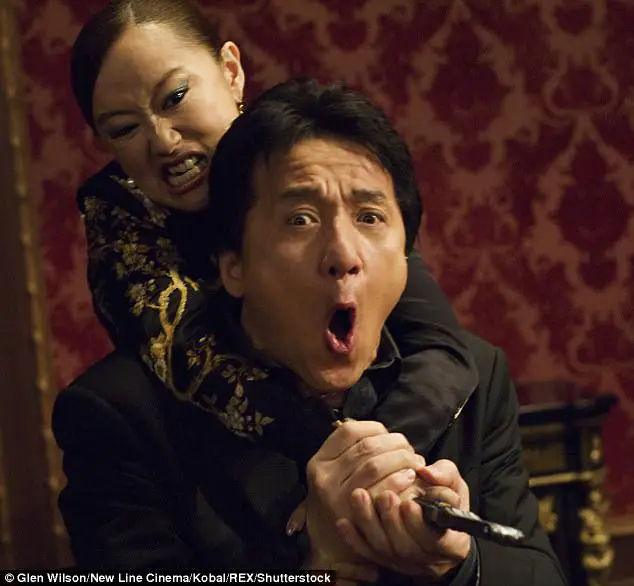 The Kung Fu Yoga star told Extra's Mario Lopez that it has been a long process getting the script off the ground.
'Last seven years, the script was no good. But yesterday everybody agreed, "Yes, that's the script"'. 
He said shooting on the highly anticipated sequel would begin 'next year'.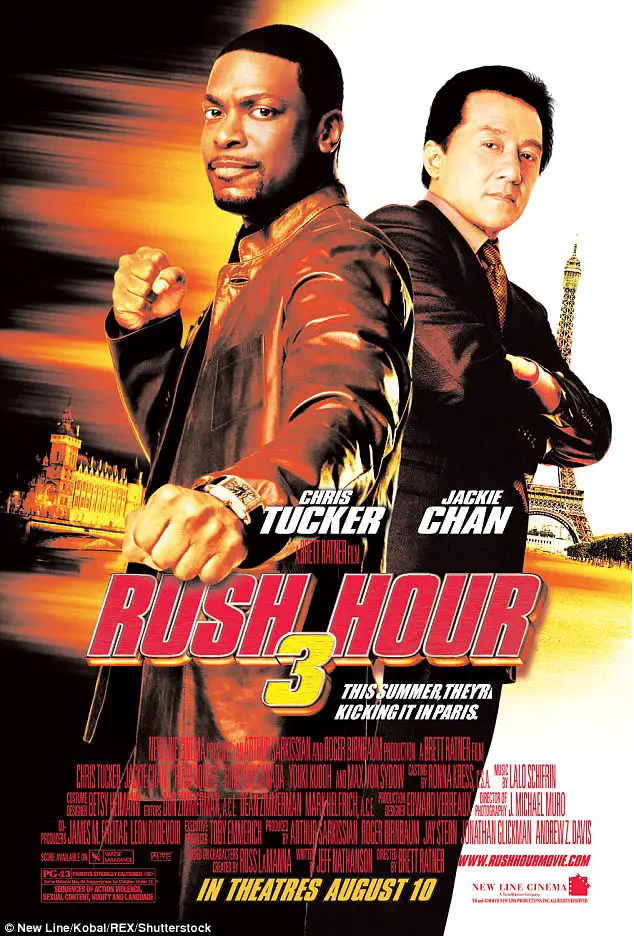 The three previous instalments have been big hits for the Hong Kong born action star.
The combined worldwide box office totals nearly $850 million. 
Throughout the series, Chan and Tucker play mismatched cops who get partnered together.
The first film took place in Los Angeles.
The film's sequel was primarily set in Hong Kong, while the third instalment being set in Paris.