It's in the genes!
Looking more like sisters, Naomi Campbell, 47, and her mom Valerie Morris, 66, took the Fashion Awards red carpet by storm. 
The supermodel complemented her mother's sophisticated midnight attire with her own stunning black ensemble.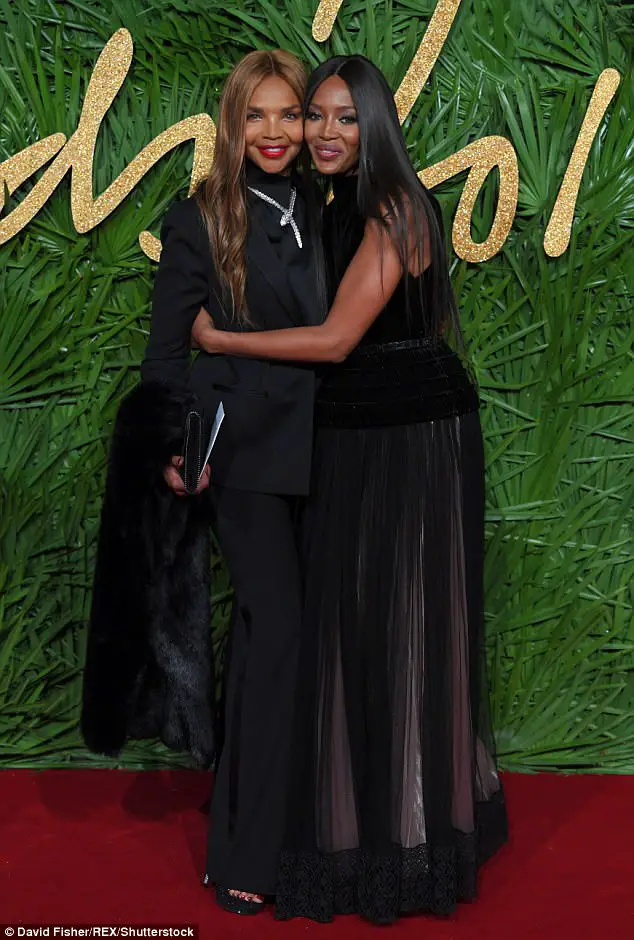 On Monday, Naomi looked sensational in a black fitted velvet bodice for the exclusive event. She also wore a white and black lace skirt that dropped gracefully to the floor. 
The Vogue cover girl continued to prove that age is just a number as she radiated class and style on the red carpet.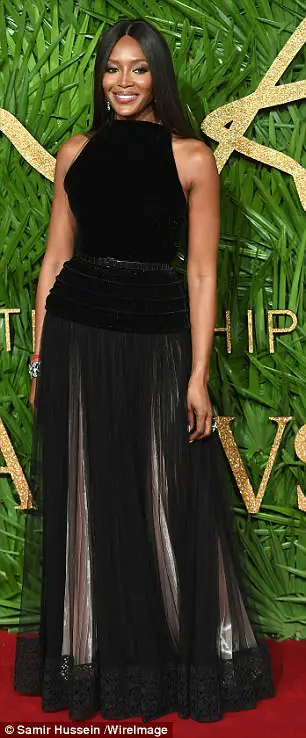 Naomi wore her hair in her trademark style, her long hair was parted in the middle and fell to her waist.
She accessorized with a silver statement ring, pendant earrings and a glittering silver cuff bracelet.
The London born model chose a berry lip, rosy cheeks and dark smokey eyes for her face. Her mom Valerie also dazzled in black, this time opting for a sharply cut midnight suit with a silk collared shirt. 
Check out more photos below: