This baby will be out the house and off to college by Christmas!
This gorgeous baby born in Nigeria already has two grown teeth in the mouth. The picture has since gone viral on social media,
A Facebook user named Chinonso Emmanuel has been identified as the father. He expressed how astounded he was that he had a new born with two grown teeth.
Emmanuel wrote: "What a miracle new born baby with two teeth."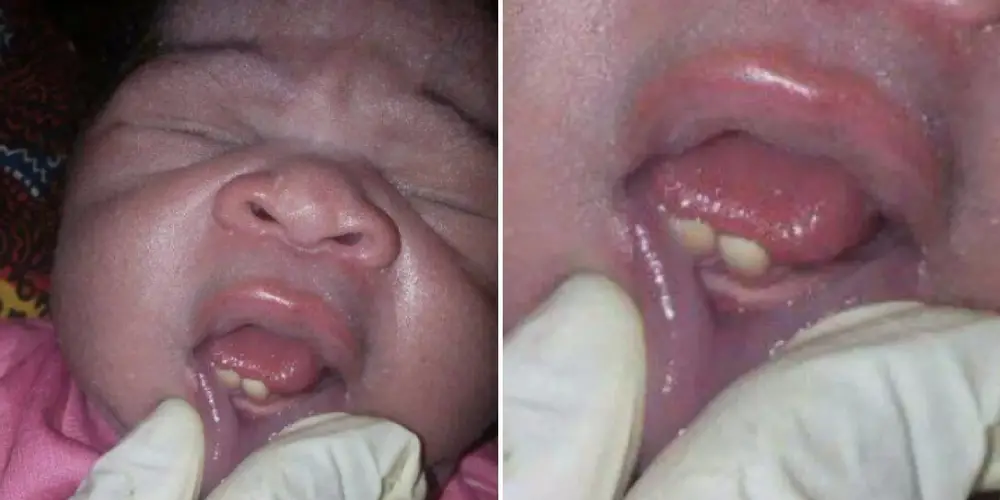 The enchanting baby was born with the two bottom central incisors which is the normal set that grows first.
Baby teeth normally grow when the child is around 13 to 19 months.