Isn't she just adorable?!
Legendary tennis player Serena Williams and her fiancé, Reddit co-founder Alexis Ohanian, have shared with the world the first glimpse of their newborn daughter.
Serena, 35, also revealed that the baby girl is named Alexis Olympia Ohanian, Jr. – just like her father.
The soon-to-be-wed couple shared a video on Wednesday morning documenting Serena's entire pregnancy.
The new family had to spend six days in the hospital after Alexis Jr. arrival because of complications. 
'Look what we got! A baby girl' says Serena at the end of the video, showing Alexis Jr. as she lays in her arms.
Serena does not go into any more details about the complications, beyond stating that there was an extended hospital stay.
But she does reveal that Alexis Jr. was born weighing 6lbs 14ozs, a healthy weight for a newborn.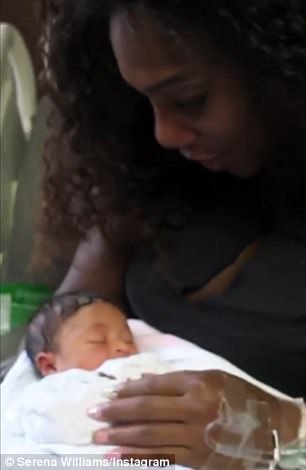 Serena also posted a photo of her daughter resting on her shoulder to Instagram, writing: 'Meet Alexis Olympia Ohanian Jr. You have to check out link in bio for her amazing journey. Also check out my IG stories.'
In an interview with Vogue that ran in the magazine's September issue, the 23 Grand Slam winner predicted correctly that she was having a girl.
'Alexis thinks we're having a boy, but I have a strong suspicion that it's a girl,' said Serena. 
'Two weeks after we found out, I played the Australian Open. I told Alexis it has to be a girl because there I was playing in 100-degree weather, and that baby never gave me any trouble.'
'Ride or die. Women are tough that way.'
In the same interview Serena however admitted she 'nervous about childbirth.' 
'I'm not a spring chicken. The one thing I really want is an epidural, which I know a lot of people are against, but I've had surgeries galore, and I don't need to experience any more pain if I can avoid it,' said Serena. 
'But the biggest thing is that I don't really think I'm a baby person. Not yet.'
'That's something I have to work on. I'm so used to me-me-me, taking care of my health, my body, my career. I always ask, Am I going to be good enough?' 
In 2011, Serena suffered complications from a foot surgery. This caused bilateral pulmonary embolisms, and led to her lengthiest exit from tennis. 
While pregnant, she had to inject her body with anticoagulants every day to avoid getting blood clots.
Meanwhile, the love story between Alexis and Serena was detailed in an interview with Vanity Fair,
The couple's romance began when Alexis refused to move from a table Serena had wanted to use for her group while they ate breakfast.
Alexis proposed to Serena on December 29th 2016.
Serena posted a poem on Reddit, writing: 'At the same table we first met by chance / This time he made it not by chance / But by choice / Down on one knee / He said 4 words / And I said yes.'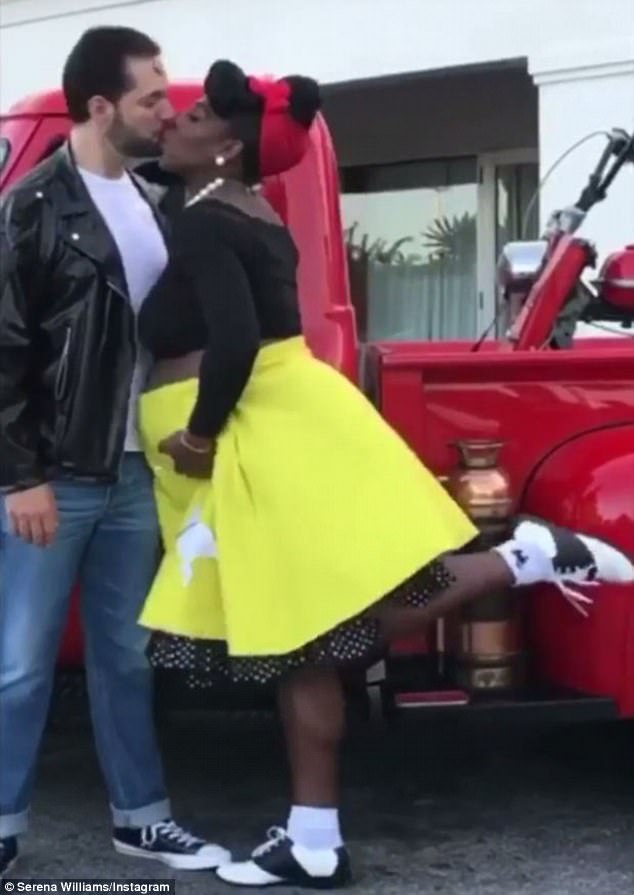 Ohanian, 33, later posted Williams' poem to his Facebook account, writing: 'She said yes.'
He also commented on her poem on Reddit, writing: 'And you made me the happiest man on the planet.' 
The two have yet to reveal a wedding date but Serena is planning to move to San Francisco with Alexis after the wedding.