It's a brand new year.
After a big Christmas, many of us are looking to lose those extra pounds.
It's no different for your favorite celebrities. Music producer extraordinaire DJ Khaled, is the latest star to become a spokesman for Weight Watchers.
The announcement sparked stocks in the brand to soar.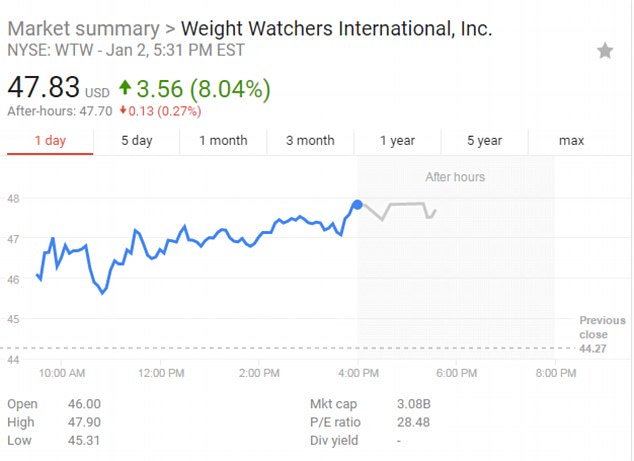 DJ Khaled is set to promote Weight Watchers to his millions of followers on Snapchat, Twitter, Instagram and Facebook.
The 42-year-old, whose song featuring 'Wild Thoughts' with Rihanna was one of 2017's biggest hits, 'will document his experience and progress on the new WW Freestyle program.'
The father-of-one will 'speak candidly about how the program has given him the freedom and flexibility to make healthier choices while keeping up with his busy lifestyle,' Weight Watchers said.
The music mogul has a massive social media following, with 3.92million Twitter followers and almost 9million Instagram followers. 
Former talk show host Oprah Winfrey who owns a 10 per cent stake in Weight Watchers, has lost more than 40 pounds on the company plan while eating pasta and tacos.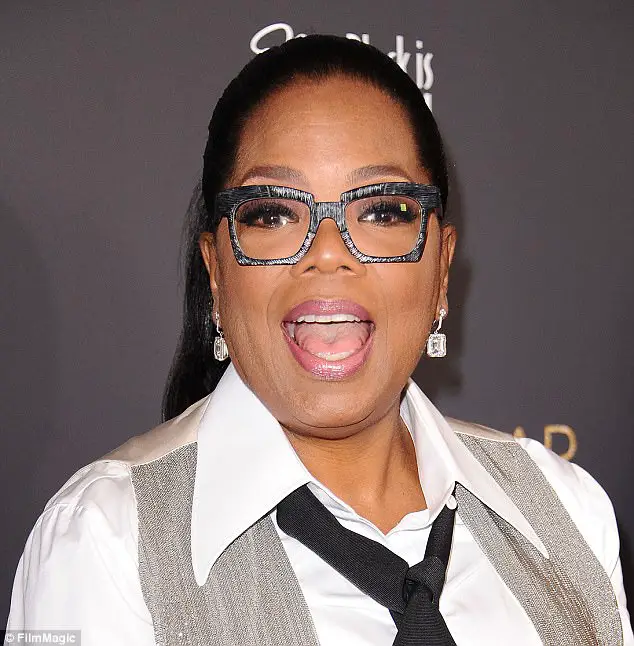 Oprah has made approximately $300million from her investment in the weight loss company. 
'@djkhaled Welcome to #WWFreestyle. Can't wait to see you #blessup this program,' Oprah wrote on Twitter, Tuesday.
The producer responded 'Bless up!!!! LETS WIN MORE!!!!!' 
Weight Watchers shares soared 25 per cent in August after it reported strong second-quarter earnings and raised its full-year outlook. 
On Tuesday, Weight Watchers' stock jumped 8 per cent to $47.83.