An excited 17-year-old girl who was about to attend her first prom has revealed she was left 'humiliated' by her high school teacher for choosing to wear an African-themed gown.
Makalaya Zanders, who attends Garfield Heights High School in Cleveland, Ohio, chose to wear the Ankara print gown after seeing a picture of supermodel Jessica Chibueze who wore a similar design to an event last year. 
After excitedly discussing her choice of attire with her white teacher, Makalaya wrote in an Instagram post that she was told it was too 'tacky for prom.'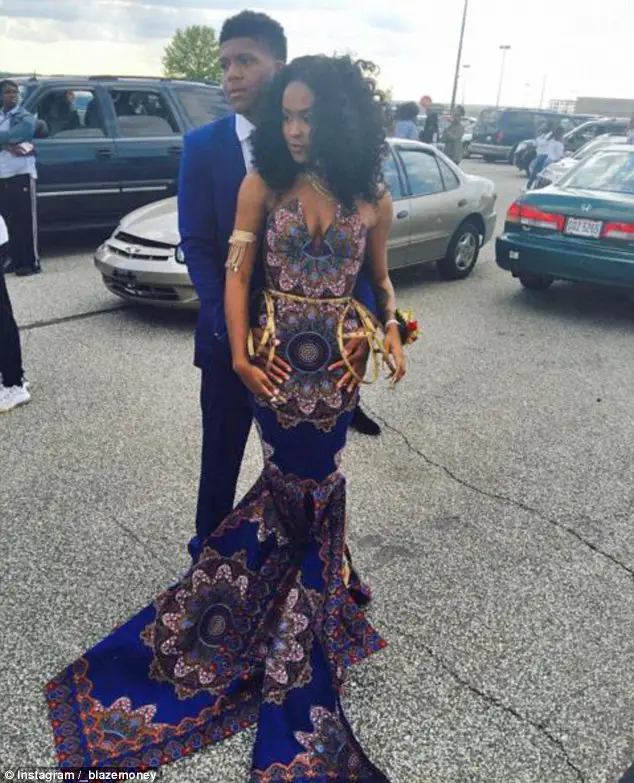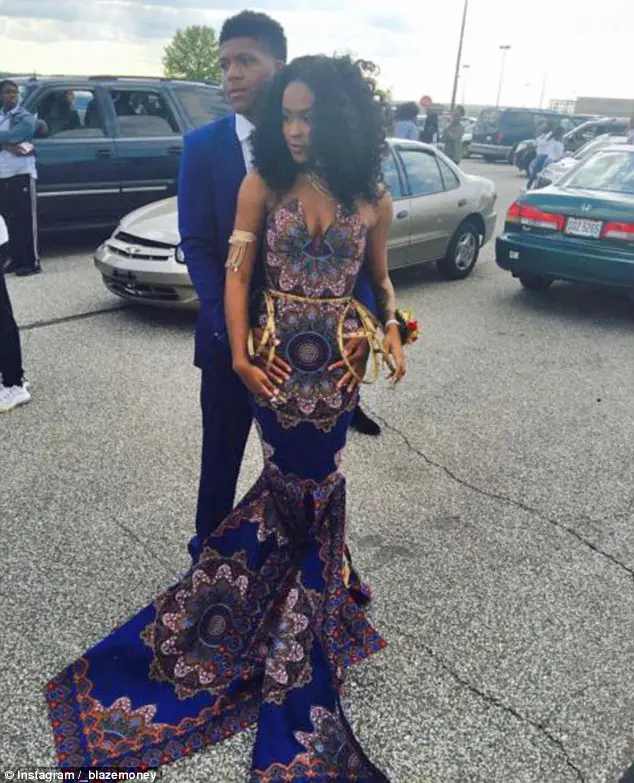 Makalaya wrote on Instagram: 'Hellbent on proving them wrong and being someone who loves our culture and African glamorous style, me and @indelible_dc decided to take the Ankara dress and put a twist on it,'
The pretty 17-year-old enlisted the help of local designer DeAndre' Crenshaw who brought Makalaya's vision to life.
Makalya shared the prom dress on her Instagram page and ended up garnering thousands of likes on social media.
The royal blue java Ankara print grown Makalaya wore to prom on May 13 featured a front slit and fish style finish.
The full look was completed with a hand-made structural waist belt.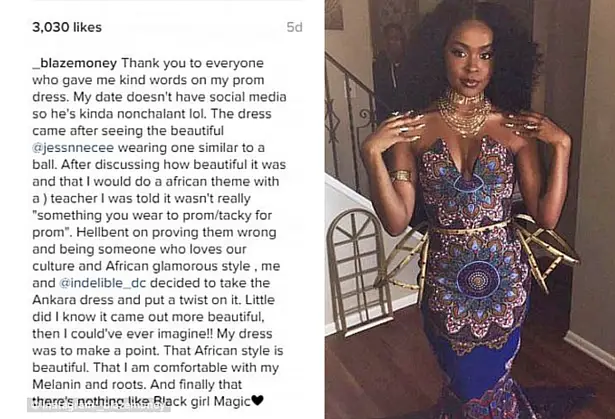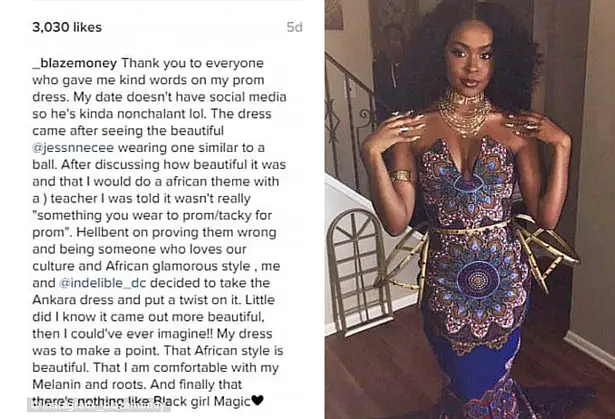 'Little did I know it came out more beautiful, then I could've ever imagine!! My dress was to make a point,' Makalaya wrote accompanied by the finish look.
'That African style is beautiful. That I am comfortable with my Melanin and roots. And finally that there's nothing like Black girl Magic.'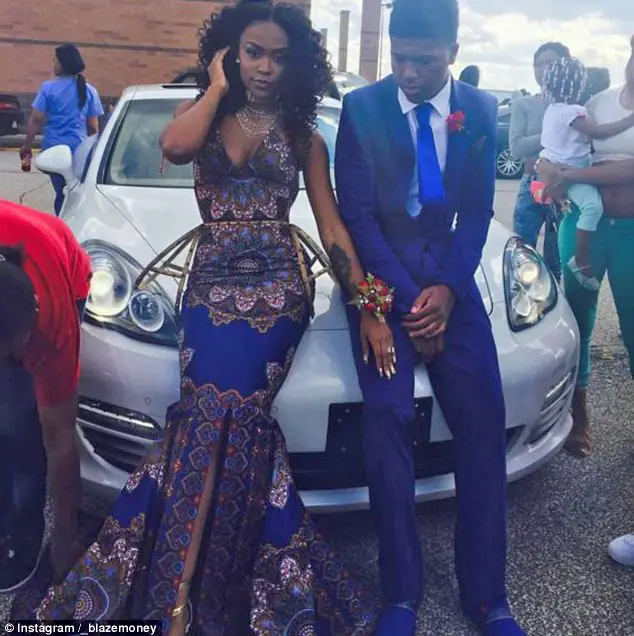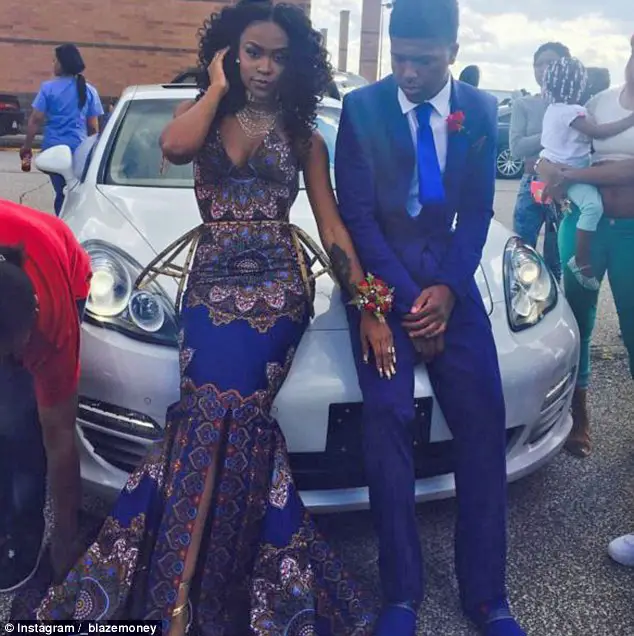 Instagram users were quick to commend Makalaya for her efforts with one writing: "I love the dress and so proud of you for sticking to your convictions. You absolutely rock.'
Another admirer of the dress wrote in the comments. 'Your dress is beautiful! Don't let anyone tell you anything different.'
Makalaya kindly thanked everyone for their kind words and later revealed that the teacher who suggested her dress was 'tacky' apologized.