In truly heartbreaking scenes in a New York court, a mom has been sentenced to 18 years in prison for killing her 20-month-old son.
Latisha Fisher admitted to smothering her infant child in the restroom of a Manhattan burger restaurant. 
She pleaded guilty last month to manslaughter in connection to the March 2015 murder of her son, Gavriel Ortiz-Fisher.
Fisher, who suffers from severe mental health issues, blamed her actions on the devil.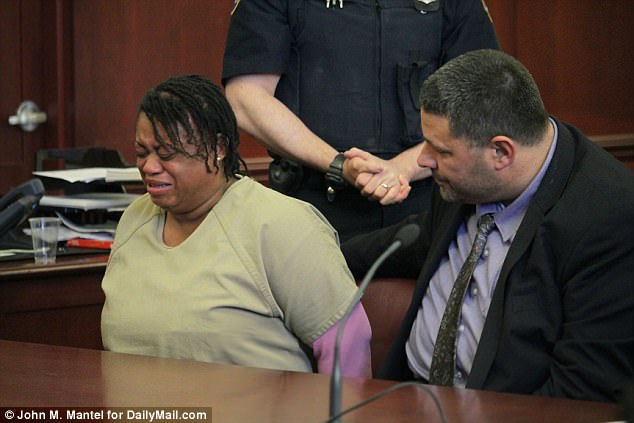 'Gavriel Ortiz-Fisher never reached his second birthday because of his mother's unconscionable act,' said Manhattan District Attorney Cyrus Vance.
'While the fatal suffocation of a child at the hands of his own mother is a tragedy that can never be undone. I hope this lengthy prison sentence gives the victim's grieving family some sense of closure.'
At the judge handed down her sentence, Fisher was pictured sobbing. The New York Times reported that she was heard repeating: 'I am sorry. I love my son.'
State Supreme Court Justice Gregory Carro credited the 38-year-old for the two-and-a-half years she had spent in jail.
When she is released she will be on probation for ten years.
Gavriel's biological father, Luis Ortiz Jr, and the toddler's grandfather, Luis Ortiz Sr, were both present for Fisher's sentencing.
The grieving family were seen wiping away tears.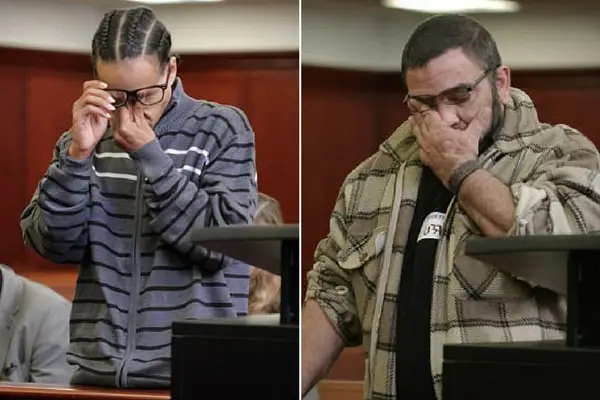 Fisher was arrested on March 30, 2015, after she was discovered by restaurant staff at arounf 2.30pm.
She was seen in the bathroom of 5 Boro Burger sitting on the toilet and holding her son, Gavriel.
The toddler was foaming from the nose and his lips were blue.
FDNY first responders raced to the eatery after panicked staff called 911.
The little boy was transported the boy to Bellevue Hospital, where he was pronounced dead an hour later. 
The New York City Office of Chief Medical Examiner later ruled that the child's death was a homicide as a result of smothering.
It has previously been reported that Fisher suffers from paranoid schizophrenia and had a violent past.
After her arrest, she told police the devil made her smother her son.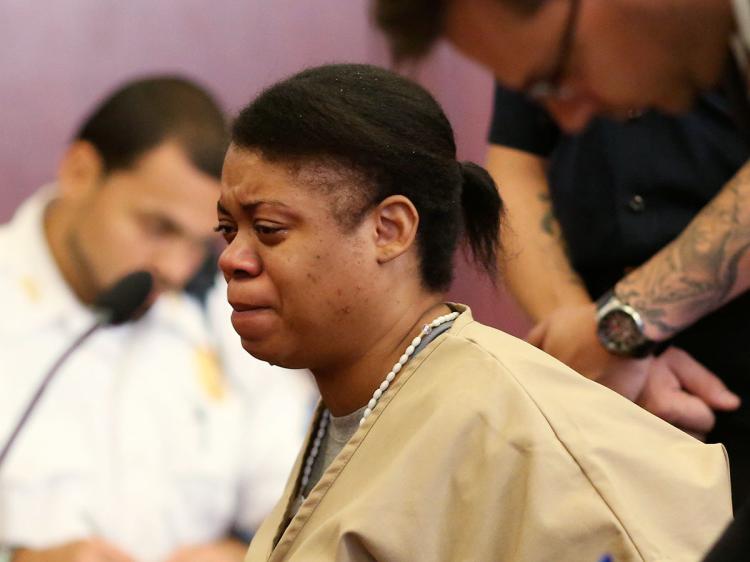 She claimed she was protecting Gavriel from someone who wanted to eat him by putting him to sleep with her hand. 
The signs of Fisher's paranoia were clear to see in 2011. She plead guilty to stabbing her aunt.
It was recommended that she be entered into an alternative sentencing program.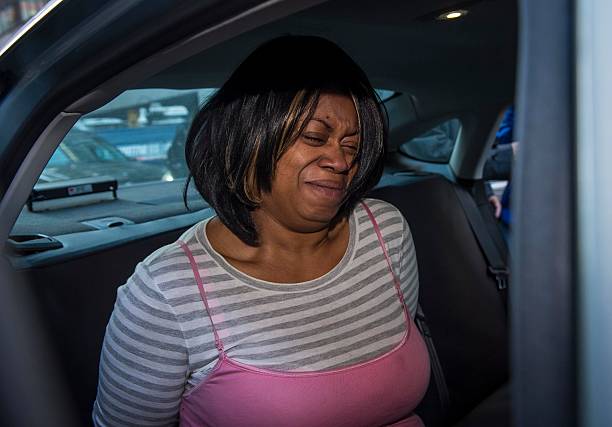 She had been taking medication to combat her paranoid schizophrenia after being diagnosed in the aftermath of the incident.
The mom from Brooklyn admitted that she had heard voices saying that her aunt was trying to kill her before the stabbing.
In September 2014, a court-appointed social worker said that she was 'a poster child for an alternative to incarceration program.
But had added that she had 'adjusted very well to the demands of new motherhood.'