Pregnancy sure suits Serena Williams!
The tennis ace held her baby shower over the weekend and opted for a '50s theme. The soirée was complete with an old school diner, a jukebox and some magnificent throwback hair 'dos.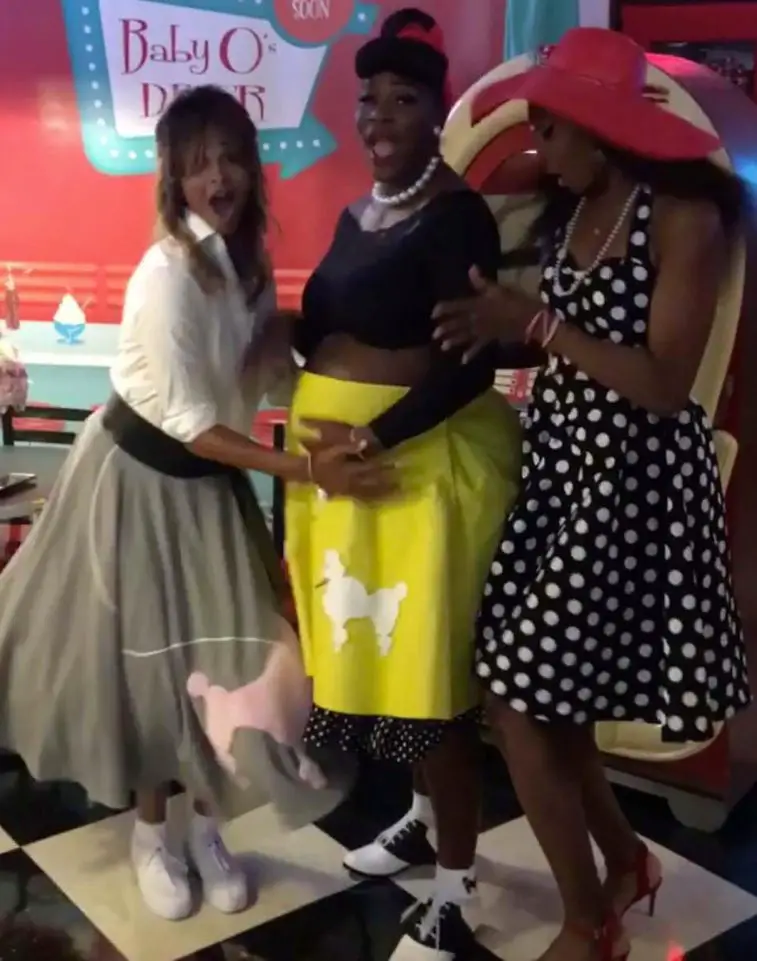 "When you and your crew go so far back to the 50's. Even they had your back," Williams captioned an Instagram photo of herself alongside Ciara, Kelly Rowland, Eva Longoria, La La Anthony and songwriter Angie Beyince.
The fabulous shot showed the famous woman all donning poodle skirts and '50s-esque attire.
The squad posed in front of an old-school style pickup truck.
Singer and model Ciara, 31, who just gave birth to her daughter Sienna, shared a number of photographs and videos from the big day on Instagram. 
The beauty added a sweet caption: "That's 1 Fly Mamma 2 Be In The Middle! #Girls @SerenaWilliams 50's Baby Shower."
"O' Baby!! Love You Rena. Truly an Exciting Time!" Ciara captioned a video clip of herself, Serena and Venus Williams at what the ladies called the "Baby O Diner."
In April, Serena accidentally announced on Snapchat that she and her businessman fiancé Alexis Ohanian are expecting their first child.
Serena is currently eight-months-pregnant. The little one is due this fall. 
Meanwhile, Serena looked simply stunning as she revealed her baby bump in a photoshoot for The Sunday Telegraph's Stellar magazine.  
The pictures ran alongside an interview where the 23-Grand Slam winning tennis player discussed breaking barriers for her unborn child.
The cover shoot featured alongside an interview with Serena, which saw the Berlei ambassador speaking candidly of breaking barriers for her unborn child.
'There are barriers I hope to break so my baby, whether boy or girl, won't have to live under those stipulations.'
'I definitely am a feminist. I like to stick up for women and women's rights. So many things happen and I just think, "Wow, why don't we have a chance?"
'If that makes me a feminist, I am proud to be one.'
Last week, Serena wrote a poignant essay in Fortune magazine on Black Women's Equal Pay Day.
Discussing the challenges facing black women in the workplace, Serena wrote: 'Together, we will change the story – but we are going to have to fight for every penny.'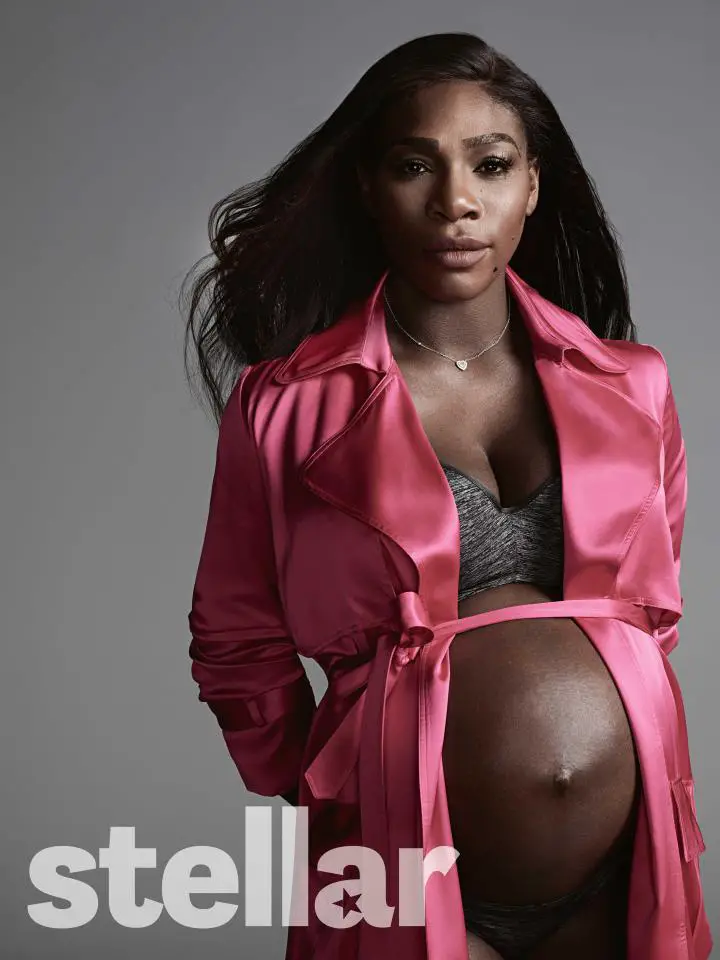 The athlete explained: 'Growing up, I was told I couldn't accomplish my dreams because I was a woman and, more so, because of the colour of my skin.
'In every stage of my life, I've had to learn to stand up for myself and speak out.'
Serena continued: 'I am in the rare position to be financially successful beyond my imagination… But today isn't about me. It's about the other 24 million black women in America.'