What do all female athletes have in common? Well, they all work out and pay attention to nutrition which is the key to a healthy, fit and strong physique. That is the secure formula to a  body that many people could only wish for.
However, some of them despite mixing talent and hard work to achieve astonishing results, have the genes that provided them a pretty face as well. Here are the lucky 37 who are successful and sexy, blinding the other competitors with their beauty.
1.  Leryn Franco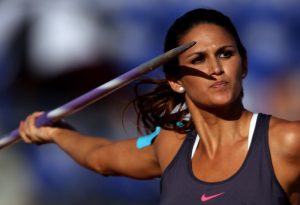 The Paraguayan athlete participated in the Summer Olympics in 2004, 2008 and 2012. She also has experience in modeling and acting, all thanks to her good looks.
2.Ellen Hoog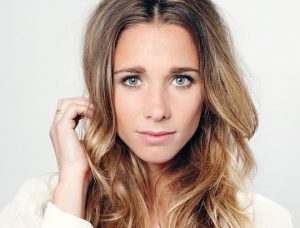 The Dutch hockey player has brought the Olympic Gold twice to the Netherlands.
3. Anastasia Ashley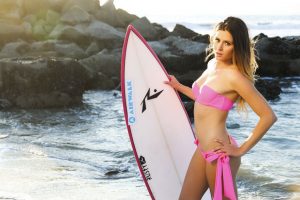 She is a typical beach beauty and owns her hot body to surfing.
4. Alex Morgan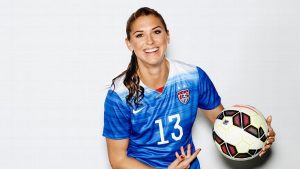 The 27- years-old American soccer player is an Olympic Gold Medalist and also a FIFA World Cup Champion.
5. Maria  Sharapova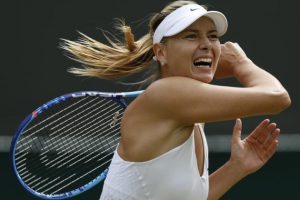 Russian women are known for their natural beauty. The world-known tennis player Sharapova only confirms that.
6. Julie Johnston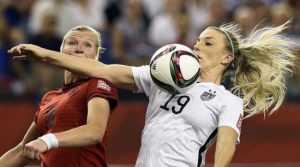 What would Chicago Red Stars do without her?
7. Jessica Ennis-Hill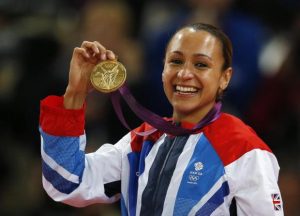 In the photo she is proudly posing with her gold medal from her victory in 100 meters hurdles.
8. Michelle Jenneke
Michelle is another hurdler who has won a silver medal but that doesn't mean she is less beautiful than Jessica, right?
9. Miesha Tate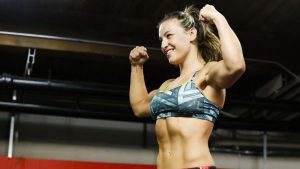 This tough girl can easily kick your ass, since she is an Ultimate Fighting Champion.
10. Danica Patrick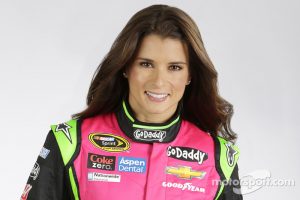 Danica is a race car driver, a model, as well as a sales representative.
11. Serena Williams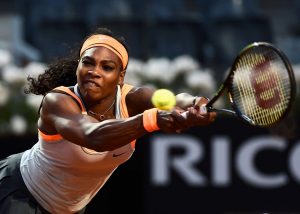 The number one tennis player in the world has a perfect body all thanks to the disciplined diet and exercise regime.
12.  Hope Solo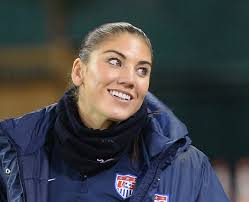 The American soccer goalkeeper has won a gold medal three times.
13. Sloane Stephens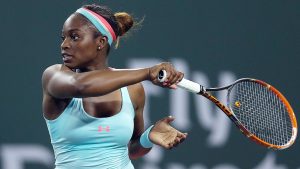 Sloane is both fierce and sexy, so we hope she will climb up the tennis ranking list to the top 10.
14. Natalie Gulbis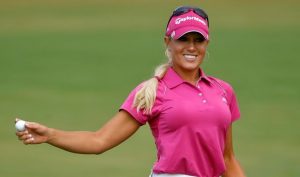 Natalie is a professional golfer, but she would also be successful in modeling, right?
15. Sally Fitzgibbons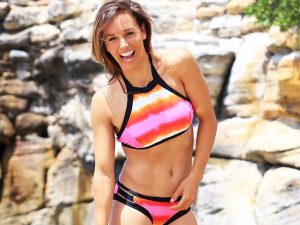 Let's go surfing with this professional Australian surfer!
16. Paige Hathaway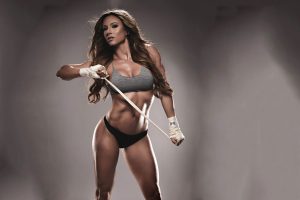 Paige is a health and fitness model, booming on social media nowadays, even taking away Jen Selter's popularity.
17.  Christmas Abbott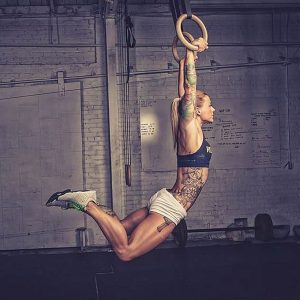 The nutrition and fitness expert Christmas Abbott can definitely be your inspiration if you are planning to lose weight.
18.  Hilary Knight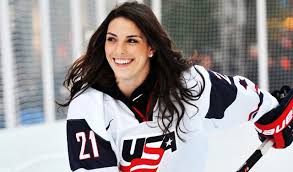 The hockey player Hilary melts the ice with her hot look once she starts playing.
19.  Elena Delle Donne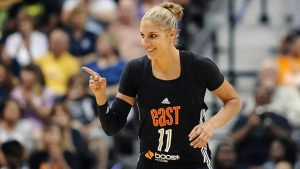 The tall Elena is so gorgeous that she could choose the runway anytime, however, basketball is her first and only love.
20. Ronda Rousey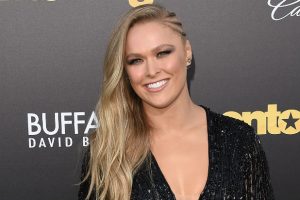 Ronda is one tough girl who is a mixed martial artist, an actor and also a judoka.
21. Blair O'Neal
Blair is probably the sexiest golfer in the world, do you agree?
22. Eugenie Bouchard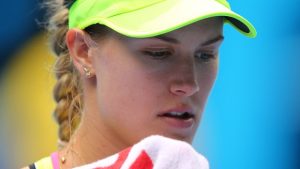 This golden girl started playing tennis at the age of 5 and up until now stayed a loyal member to her Canadian National Training Centre.
23. Skylar Diggins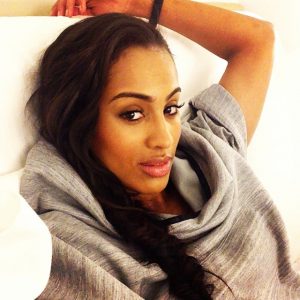 Skylar is a gorgeous basketball player who also has a business degree from Notre Dame's Mendoza College.
24. Lindsey Vonn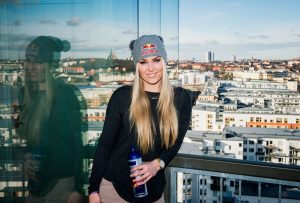 Lindsey is one of the few who has won the five disciplines in alpine skiing.
25. Melanie Adams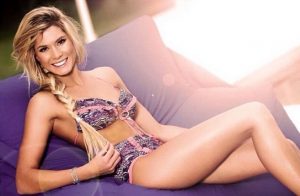 The Australian pole vaulter is also a personal trainer, hockey player and snowboarder.
26. Allison Stokke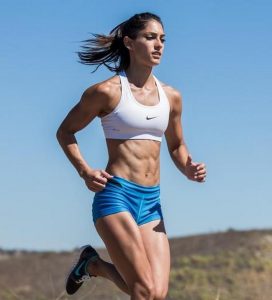 Her innocent smile may trick you but she is a track and field athlete.
27. Paula Creamer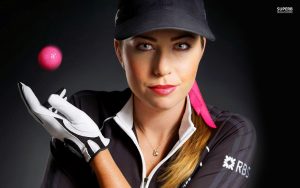 As a professional golfer, Paula has won 12 tournaments.
28. Carmelita Jeter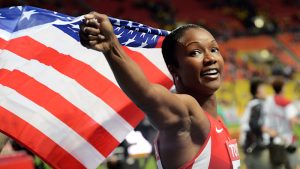 The triple Olympic medalist Carmelita is the world's fastest woman, sprinting in 100 meters.
29. Camille Leblanc Bazinet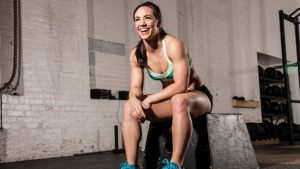 Camille is a CrossFit Athlete who has won the 2014 CrossFit Games.
30. Lauren Sesselmann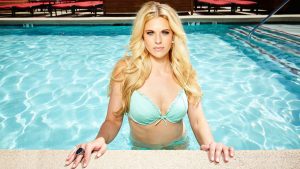 Sesselmann is a Canadian soccer defender who has won a bronze Olympic medal as well.
31. Sophie Horn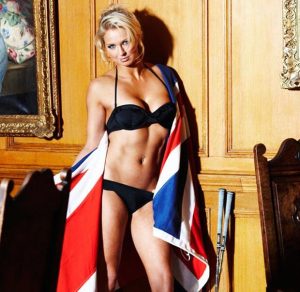 She is the perfect combination of a model, pro golfer and a personal trainer, all in one.
32. Bella Twins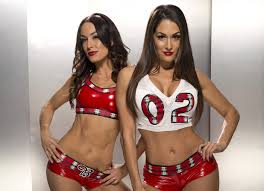 The hot duo are professional wrestlers. Did wrestling suddenly become your favorite sport?
33. Meghan Hardin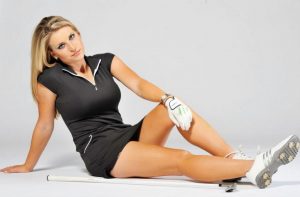 Meghan was the youngest competitor on Big Break but that didn't make her less of a golfer.
34. Sydney Leroux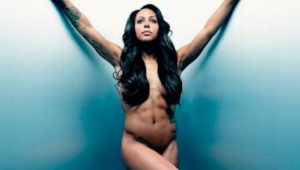 "Ever since I was a kid, I wanted to play for the United States and I knew that I could – because my dad was American. I saw all those big names in '99, and I thought it was so cool – that was what I wanted. I wanted to be known for being a soccer player and doing something that I love."– says Sydney.
35.  Lolo Jones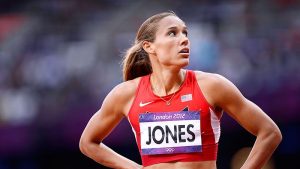 The track and field and also bobsled athlete Lolo had a bad start in bobsled, but after continual effort she represented the US in October 2012.
36. Stacy Keibler
Her face looks familiar, right? That is because Stacy is an actress, cheerleader, model, dancer and also a professional wrestler. Well that is what I call a multitasker who looks flawless.
37. Gina Carano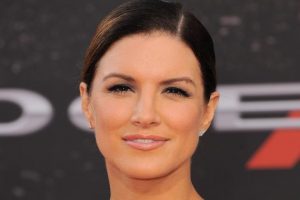 Her father was a professional football player and he is the reason she is a mixed martial artist, while she's got the look from her mom and works as an actress and a fitness model.
Sources:
http://www.forbes.com/sites/darrenheitner/2014/03/09/paige-hathaway-provides-some-competition-for-jen-selter-in-expanding-fitness-model-classification/#2ea8a9c966d1
https://en.wikipedia.org/wiki/Eugenie_Bouchard
https://en.wikipedia.org/wiki/Skylar_Diggins
https://en.wikipedia.org/wiki/Lindsey_Vonn
https://twitter.com/meladamsfitness
https://en.wikipedia.org/wiki/Camille_Leblanc-Bazinet
https://en.wikipedia.org/wiki/Lauren_Sesselmann
https://twitter.com/sophiehorn
https://en.wikipedia.org/wiki/The_Bella_Twins
http://www.golfchannel.com/about/bio/meghan-hardin/
http://www.ussoccer.com/players/2014/03/15/05/01/sydney-leroux#tab-1
https://en.wikipedia.org/wiki/Gina_Carano