A student who felt tired and nauseous blamed her symptoms on exam stress.
But while Emily Pankhurst, 20, was busy studying for her final university exams during her period last month, she forgot to remove her tampon for nine days.
What Emily put down to "exam stress" was actually a deadly form of toxic shock syndrome.
TSS is a life-threatening infection that can be caused by using a tampon.
Emily began to feel more and more unwell, but still did not realize she had left her tampon in too long – even inserting a new one. After a few days she began to suffer discharge and a bloated stomach.
Her mother Diana urged her to go to the doctor, who took tests but couldn't find anything wrong.
Miss Pankhurst said: 'I was feeling really ill by that stage. I was hot and dizzy and felt really strange.'
'I was bleeding more and more and my mum suggested I feel about and see if there was anything there.'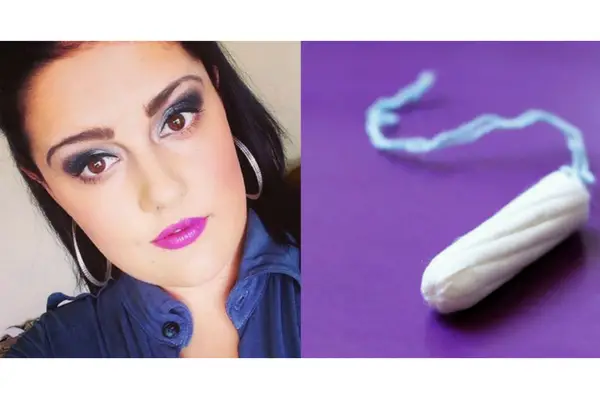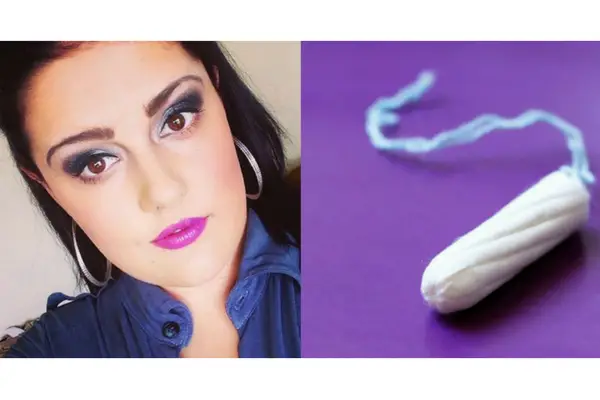 After a shower Emily managed to find the 'lost tampon,' but when she removed it she was horrified to see that it was entirely black. 
'I thought it was disgusting to be honest,' she said.
'I thought once I'd removed it, I would feel better.' Emily explained. But a few hours later Emily became faint and began to slur her words. Her mother immediately called for an ambulance.
Emily was rushed to hospital and doctors diagnosed that Emily was suffering from blood poisoning as a result of toxic shock syndrome. For three days, Emily was put on a course of twelve antibiotics and was fed through a tube.
Thankfully doctors managed to save her life – however Miss Pankhurst is still unable to walk long distances and often feels weak.
Describing the moment she realized she had left a tampon in for nine days, she said: 'When I finally realized, I pulled it out it was pure black. I wouldn't have known what it was apart from the string. It was horrible. I immediately threw it in the toilet. I felt sick.'
Since Emily's story went viral she has been forced to defend herself from online abuse and stated on her Facebook page: "If I had the chance to speak in person I would tell the world I'm not unhygienic, skanky [or] disgusting."