Tia Mowry-Hardrict will always be the cute little teenager who found out she had a twin sister in a shopping mall.
It's hard to believe that the then curly-haired Sister Sister actress is now 39 years old.
But the married mom of one looked radiant as she donned a patterned swimsuit for a beach day in Maui. 
The child star was celebrating her birthday on vacation in Maui on Sunday. The Tia Mowry at Home host – turned 39 on Thursday.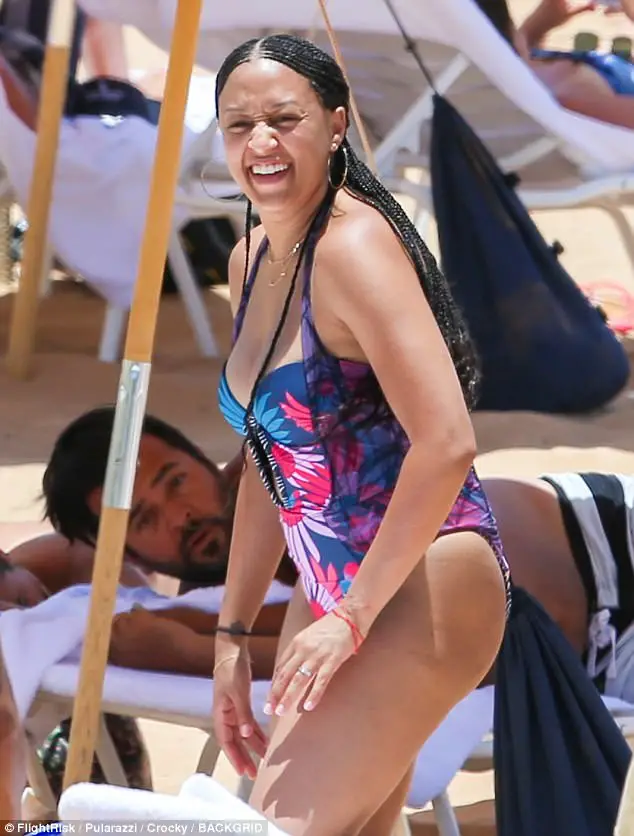 The Game actress appeared to be enjoying her birthday festivities. 
Tia – who relies on stylist Judy Kaufman – paired her cleavage-baring one-piece with hoop earrings.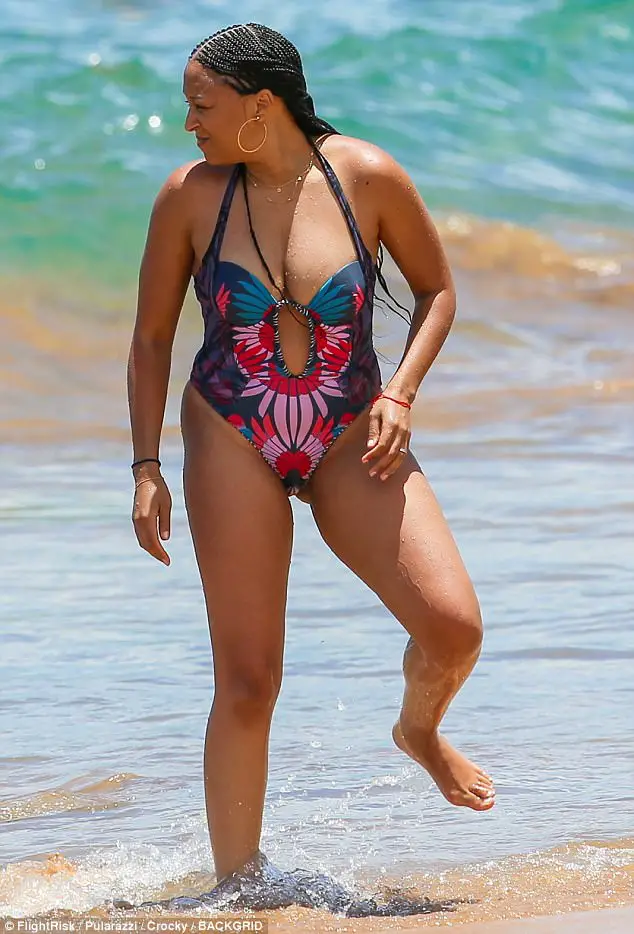 Her gorgeous braids were done by hairstylist duo Kendra Garvey and Lena Jaye.
Mowry-Hardrict also enjoyed a snorkling session while relaxing on the picturesque Hawaiian isle.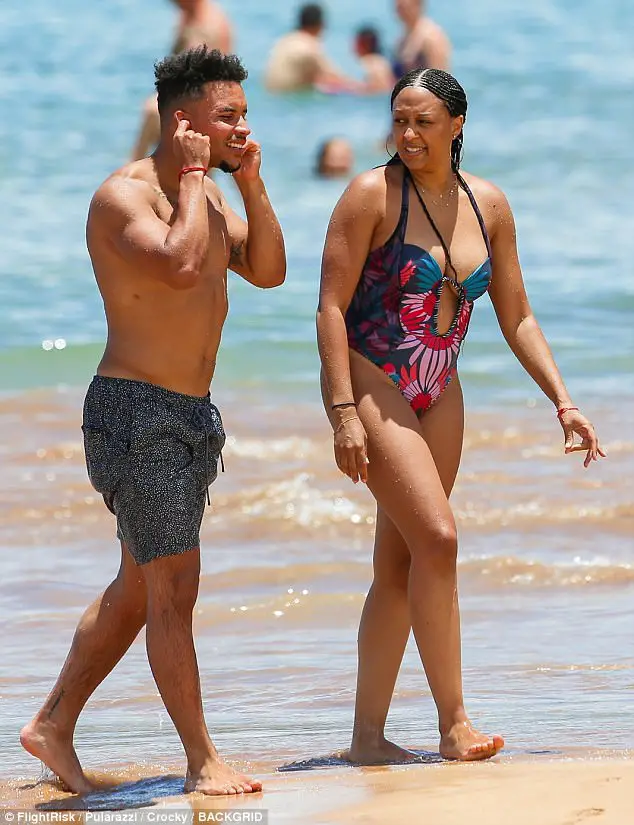 She was joined in the surf by her younger brother Tavior. The German-born, Glendale-raised actress and chef also had her mother Darlene and her six-year-old son Cree with her. 
But there was no sign of her husband of nine years, Cory Hardrict.
He was most likely hard at work filming his role as Officer Cole Hammond in Crackle's 10-episode drama The Oath.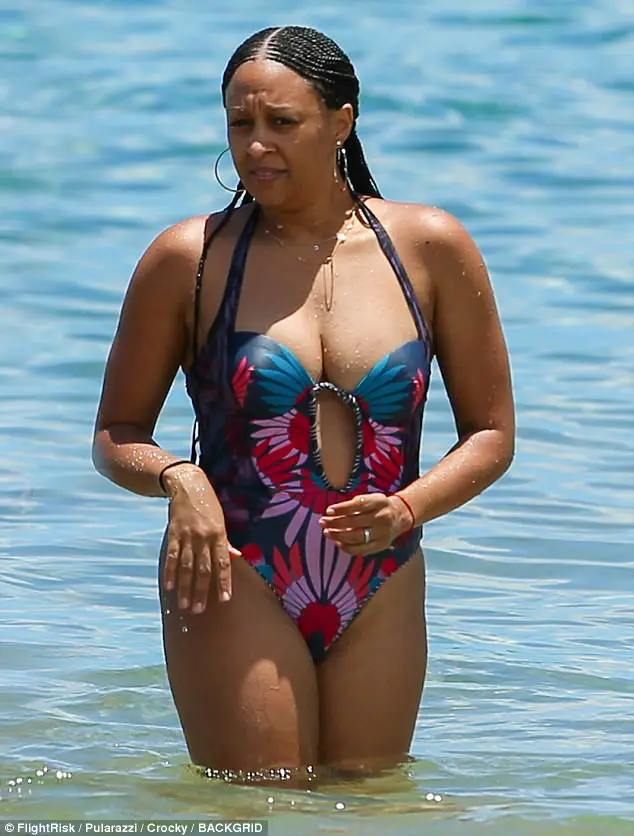 Cory will next play Drill in the Netflix Groundhog Day-style comedy Naked – which begins streaming August 11 – alongside Marlon Wayans, Regina Hall, and Dennis Haysbert.
Meanwhile, Tia shared an old family portrait to wish her two-minute-older twin sister, Tamera, a happy birthday on Thursday.  
'Happy Birthday sissy!' Mowry-Hardrict – who boasts 11.4M social media followers – wrote on Instagram.
'So happy to share this thing called life with you!'
You can next catch Tia when she hosts the 20-episode digital series Quick Fix, which premieres in August on YouTube.
In partnership with Kin Community the series will feature solutions for 'relatable mom problems.' For instance how to dress kids quickly, dinner hacks and makeup routines.