Did you ever see the movie Life-Size with Tyra Banks and a young Lindsay Lohan?
Lohan's 'Eve Doll' is somehow transformed into a perfect living woman.
In a case of art imitating life, a gorgeous model has left Instagram users scratching their heads with her stunning doll-like features.
Some have even debated whether she's actually real.
But Nyadak Thot, who rose to fame on Australia's Next Top Model when she was just 17 years old, is most definitely real.
One particular picture has the Internet gasping. 
The 21-year-old, who also goes by Duckie Thot, can be seen staring into the camera with her hands resting on her thigh.
Duckie's striking facial features are on full display.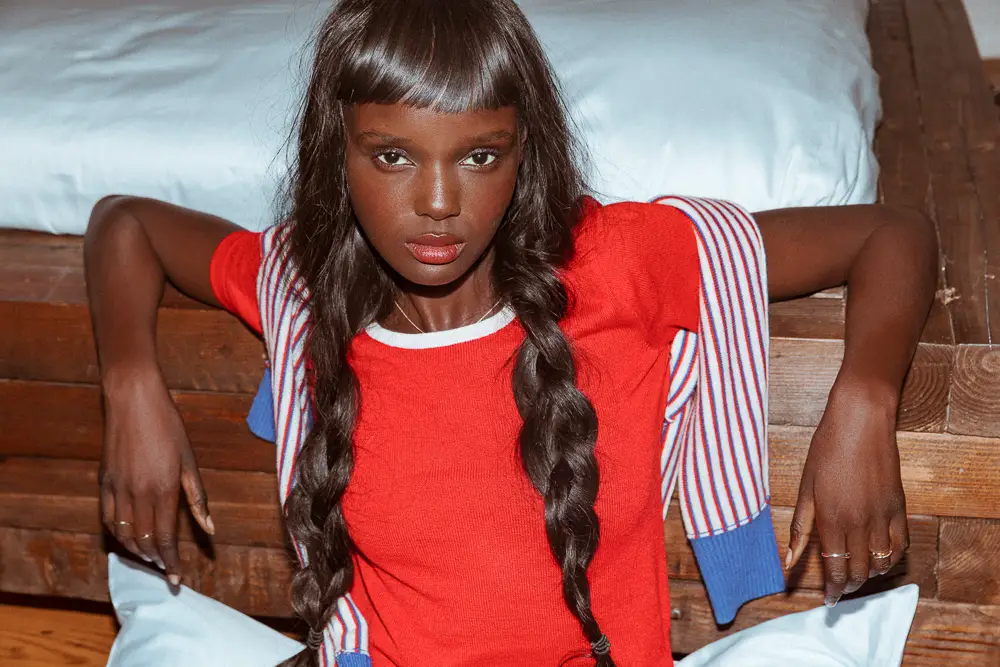 The beauty appears to have white eye-shadow on, full rows of lashes and touches of highlighter.
The make up makes Duckie seem even more doll-like.
Duckie playfully captioned the photo 'ducks after dark' for her over 300k followers.
https://www.instagram.com/p/BWMnTy3gg36/?taken-by=duckieofficial&hl=en
Users commented in their droves on Duckie's breathtaking pictures, admitting they initially thought the model was a doll.
'I won't believe she's real until I see her in person,' one person wrote on the stunning shot.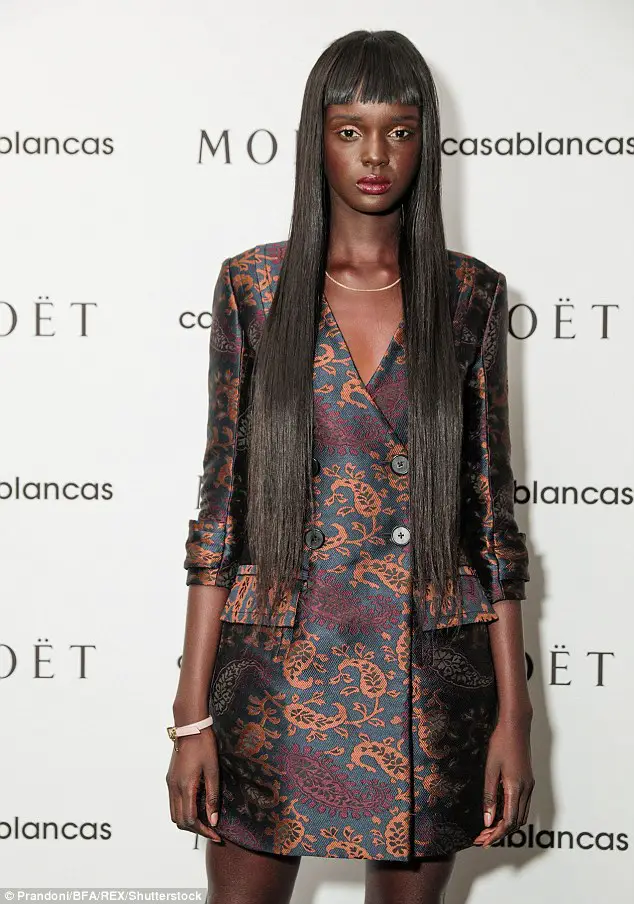 Several others compared the model to a Barbie doll. 
'Are you even human?' one fan asked the model in response to the gorgeous photo, while another admitted: 'Literally thought you were a Barbie.'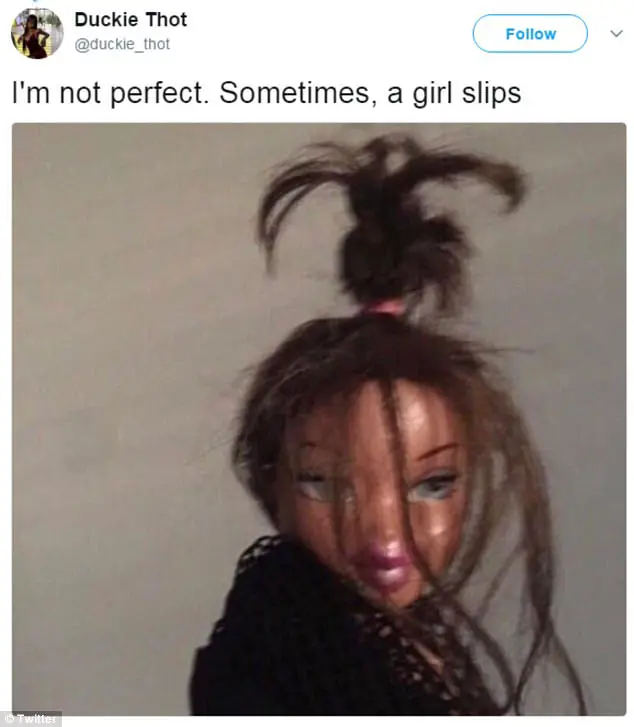 The model seemed to enjoy the comparisons, and sent out a humorous tweet showing a disheveled Barbie with the caption: 'I'm not perfect. Sometimes, a girl slips.'
Duckie later asked her followers: 'Did y'all just nominate me to be ya new barbie? I mean…'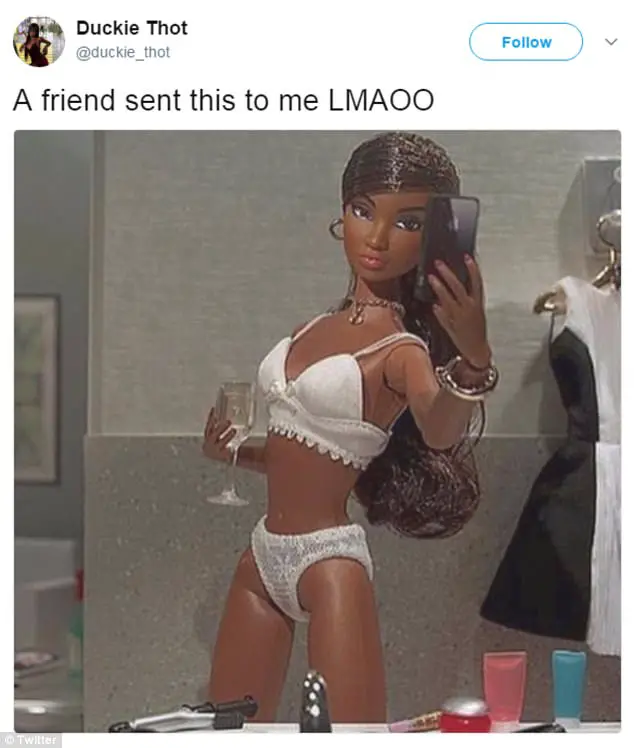 Her friends got in on the joke too, with the model telling her followers that one had sent her a photo showing a Barbie doll taking a mirror selfie.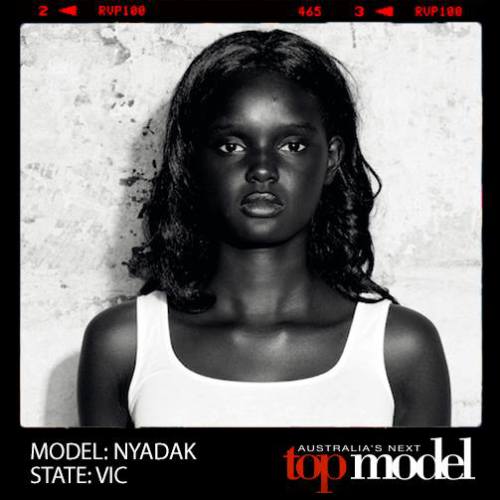 Duckie, who was born and raised in Australia and resided in Melbourne, was a contestant on Australia's Next Top Model's cycle eight.
She came in third in the competition and has continued building her modelling career.
Duckie now lives in New York, where she is represented by the New York Models agency.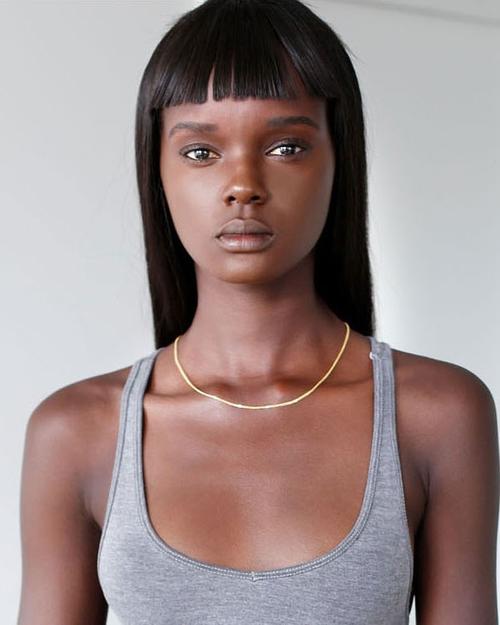 The South Sudanese beauty has spoken about her desire to give black women more representation in the modeling industry. 
'It wasn't easy for me growing up and not having any type of role model out in Australia,' she told Teen Vogue last year.
'So, I was super persistent until I got my foot in the door and did work. Then, I came straight here because [in Australia], there's a true lack of representation in the industry and I felt that personally as a child. It's not fun to feel that.
'So my driving force is that hopefully—well, they don't necessarily look to me—but that black women in general need to be out there the way that other women are. It needs to happen for "us" already!'