Growing up I was obsessed with Sweet Valley High books. When everyone was reading about the adventures of Harry Potter, I was friends in my head with Jessica and Elizabeth Wakefield. 
One hating ass teacher tried to ban me from reading them – but I didn't listen. (At least I was reading, right?)
So naturally I was a massive fan of the TV show and the lead actresses Brittany and Cynthia Daniel. If you know anything about SVH you will know Jessica is the more outgoing twin and Elizabeth is more reserved. Brittany played Jessica in the hit show and Cynthia played Elizabeth.
In a case of life imitating art Brittany has gone on to star in a number of television shows and movies. While Cynthia is married to the very hot actor Cole Hauser and has three children. Cynthia now works behind the scenes as a photographer and runs a lifestyle website with her sister.
This past weekend Brittany Daniel officially tied the knot with partner Adam Touni in a romantic ceremony. Her twin sister Cynthia Daniel Hauser was her Maid of Honour.
"We are overwhelmed by the outpouring of love and affection shared by our friends and family on this special day," the couple said in a statement to PEOPLE.
"We are so grateful to have this kind of support as we start this journey together."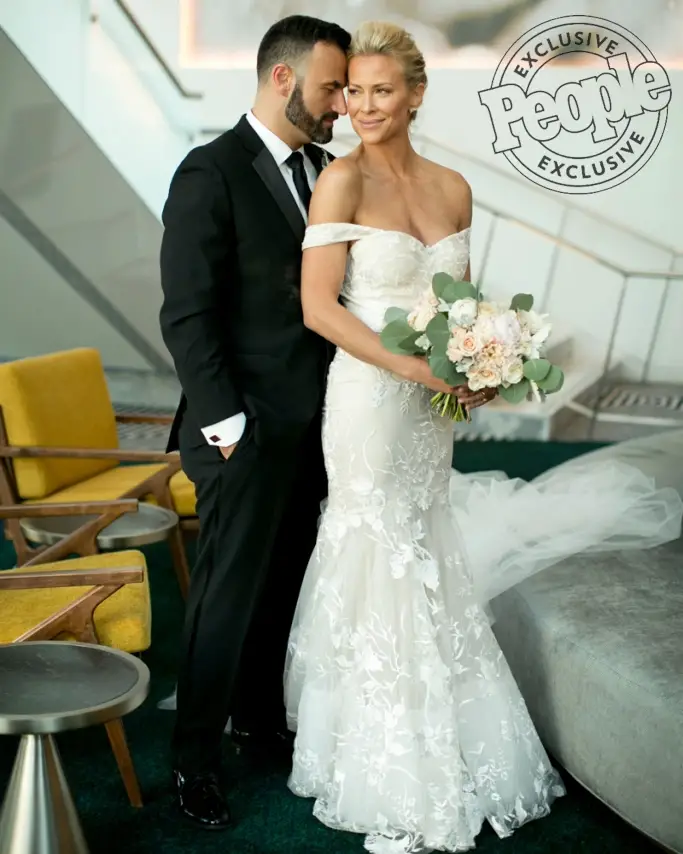 The couple said their "I do's" at The Carondelet House in downtown Los Angeles on Saturday in front of 150 of their closest friends and family. 
Brittany's cast mates from BET's The Game were also in attendance including Tia Mowry. 
Daniel looked simply breathtaking in a beautiful custom-made Trish Peng gown. Guests enjoyed a buffet-style meal from Tres La Catering that included steak and eggs, Maine lobster rolls, quinoa spinach bites and much more.
Britanny's husband Adam Touni is a a broker and attorney based out of northern California. He popped the question to Daniel after a four-mile hike overlooking San Francisco Bay on Christmas Day last year.
"I said yes! My world just became brighter today," Daniel, 41, captioned a selfie of the pair, in which she's flashing a gorgeous diamond ring for the camera. The Golden Gate Bridge can be seen in the background.
"#engagement #christmas #love #proposal #marinheadlands #family @adam.touni."
In 2014, Daniel opened up exclusively to PEOPLE about her battle with stage IV non-Hodgkin's lymphoma, which thankfully she since recovered from.
"It happened so suddenly," she said of her 2011 diagnosis. "There is is no way I would have ever gotten through this without my family. My family is everything to me and I feel like they saw me through this."
https://www.instagram.com/p/BWN0eEcA3qg/?taken-by=iambdaniel
Brittany recently opened up about her lifestyle blog that she shares with her sister.
"I think that Cyn and I have so many interests that all go together perfectly," Brittany told PEOPLE of her and Cynthia's lifestyle blog, The Sweet Life, launch earlier this month.
"I think secretly we just want to spend more time together!"