When Chelsea Haley began working with Teach For America, her wish was to educate and inspire as many children as she could.
But one student changed her life forever.
Chelsea describes Jerome Robinson as her 'toughest and most disorderly student.'
But the two eventually formed an unlikely bond and Jerome now calls Chelsea 'mom.'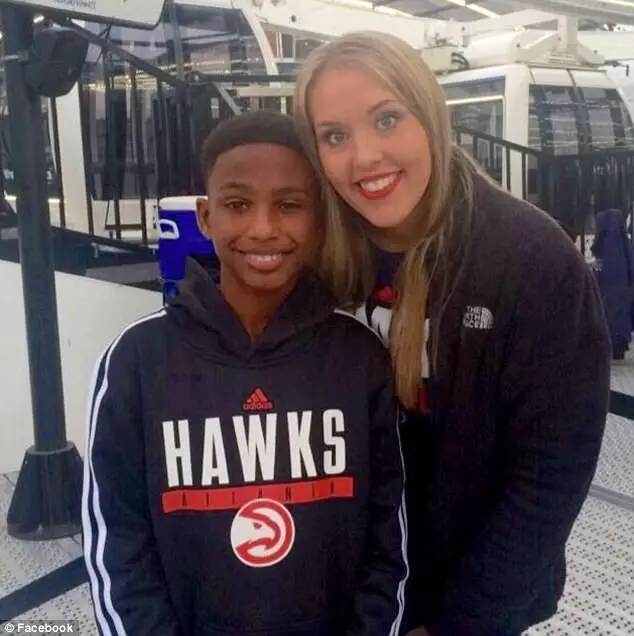 In 2013, Chelsea had high hopes when she started working with Teach For America.
The nonprofit organization helps 'strengthen the movement for educational equity and excellence' within low-income schools', the mission statement reads.
Haley was enlisted as a 'corp member,' and educated elementary students in Baton Rouge, Louisiana.
That's where she met fourth grader Jerome.
'At certain points, his behavior got so bad, I thought, "I can't do this anymore. I can't be a teacher,"' Haley told CNN.
Outside of the classroom, Robinson and his baby brother, Jace, spent most nights with their grandparents, who cared for them, along with Robinson's birth mom part of the time.
But sadly the family lived in poverty and Jerome struggled in school.
The teachers were unable to control his behavior, Haley told CNN.
But the 26-year-old was determined to help the young boy discover his potential.
Eventually, other teachers in the school learned that Chelsea was the only one able to help him.
'I got a lot of thankful emails and knocks on my door,' she explained of her conversations with other teachers at the school.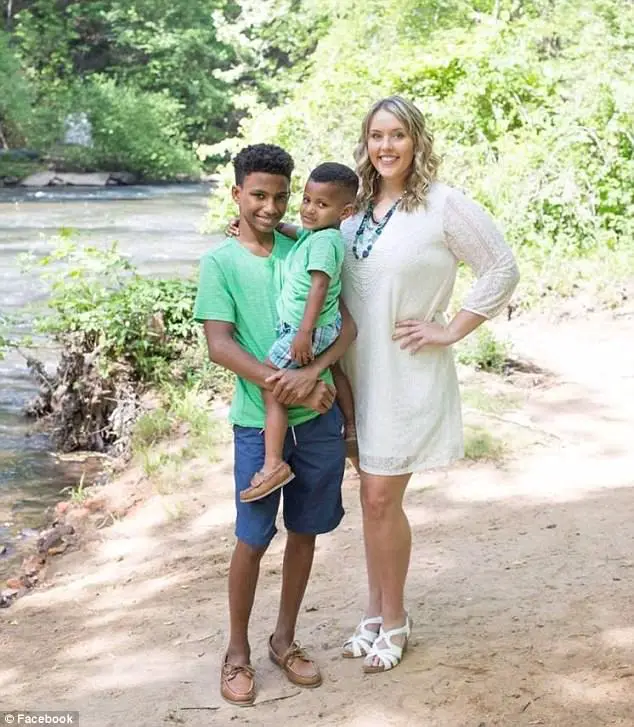 By the time Chelsea was nearing the end of her two-year journey with Teach For America, she and Jerome had formed an 'unlikely bond.'
The principal at the school suggested she should 'stick around for Jerome.'
But Chelsea had a dream where she felt God was telling her she was 'destined to be his mother.'


Facebook
Then the very next day, in October 2015, Jerome paused from taking a test to ask her a question.
'He just asked me if he could live with me,' Chelsea who was 24 at the time, said in the interview.
'I told him I had been feeling the same.'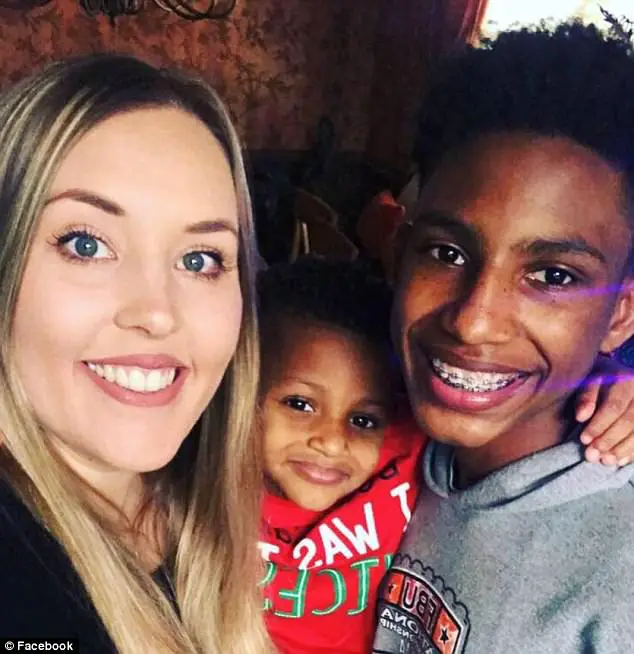 The following day, Chelsea met with Jerome's mother, and his baby brother, Jace.
Chelsea who planned to move to Georgia to further her teaching career, said the boys' mother told her: 'You can go… but I want you to take Jerome and Jace with you.'
In December 2015, Haley met the guidelines to be their legal guardian.
She was eventually granted full-time custody and successfully adopted both boys.
The family now resides in Marietta, Georgia.
'I wouldn't trade this for anything,' the single mother told CNN.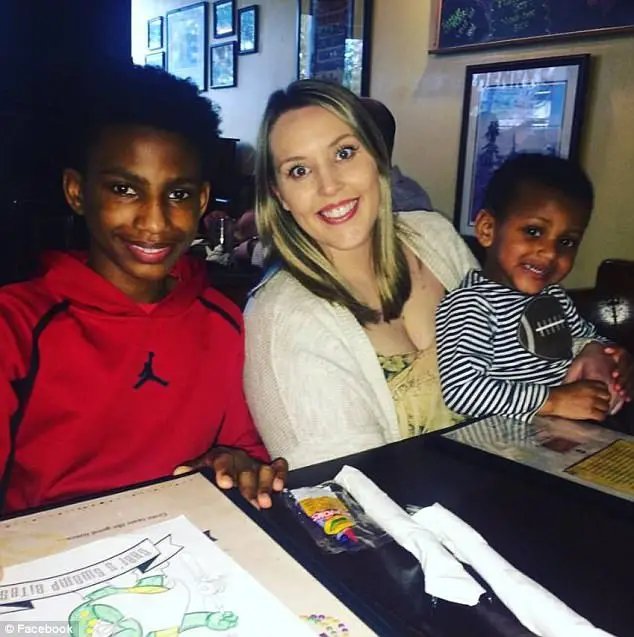 When speaking of her how disorderly Jerome used to be, the mom-of-two said: 'he used to fail all of his classes and didn't care… now, he's made honor roll both quarters of his eighth grade year so far.'
Jerome hasn't been suspended from school since.

Facebook
On Saturday, the proud new mother took to her Facebook page to boast about his report card.
'Jerome's Quarter 3 Progress Grades: PE 100, HS Art 94, Science 91, HS Business 92, Math 90, English/Language Arts 80 and Social Studies 101,' she wrote.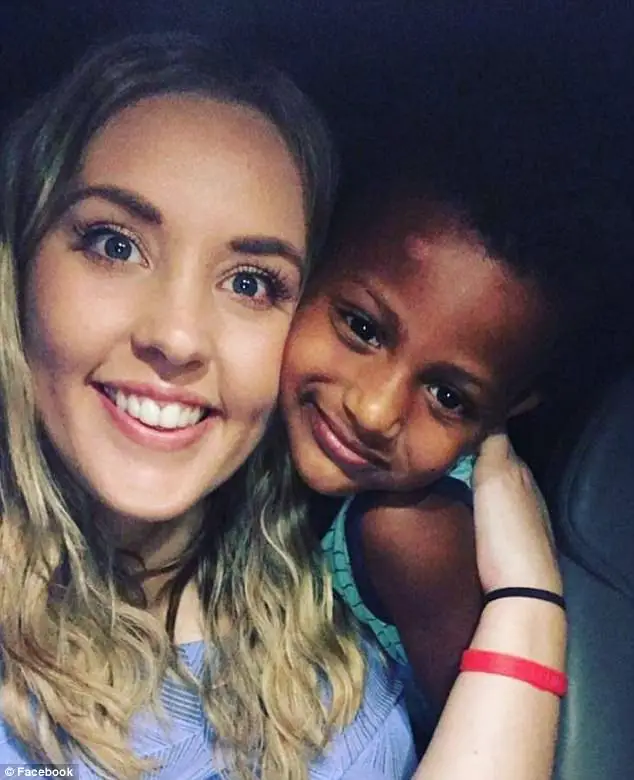 'I think the kid is serious about wanting a scholarship to college one day!,' Haley added, proudly.
Also last week, Haley took to her page to gush about her younger son Jace.
'Jace just walked in my room, climbed on my bed, kissed me on my forehead, and told me, "Mommy, you're my bestest girl." WHAT A HEARTBREAKER HE IS GOING TO BE.'