Every now again most of us suffer from a pimple or two.
But imagine waking up to a face full of spots daily.
This was the case for Las Vegas based makeup artist Antonio Bermudez.
The 19-year old suffered from severe acne for years. But the savvy teen has revealed how he completely cleared the condition, simply by using a selection of drugstore items.
He has shared his journey on Instagram, showing off incredible before and after transformation.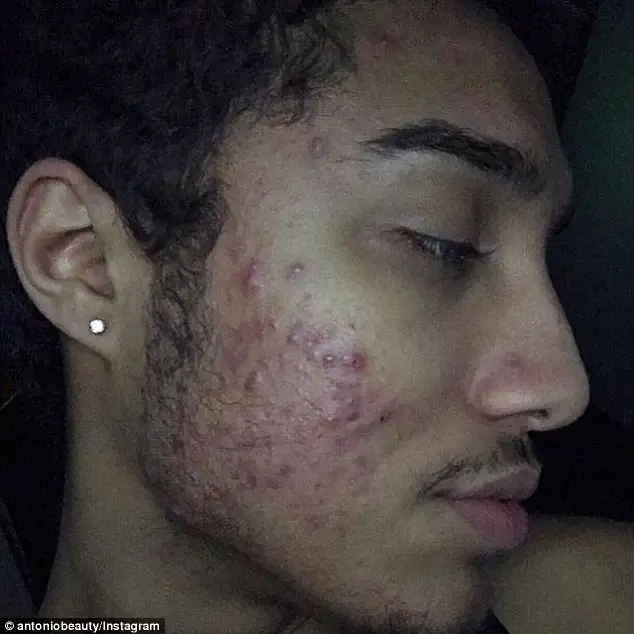 Antonio told his over 20k fans on Instagram the exact details of his routine.
The key product in his skincare line-up is a $24 facial serum that can be bought at any local drugstore.
Antonio started his journey, which he calls 'from pimples to poreless,' in December 2016.
He told Allure that when he woke up his skin would be bleeding from his acne.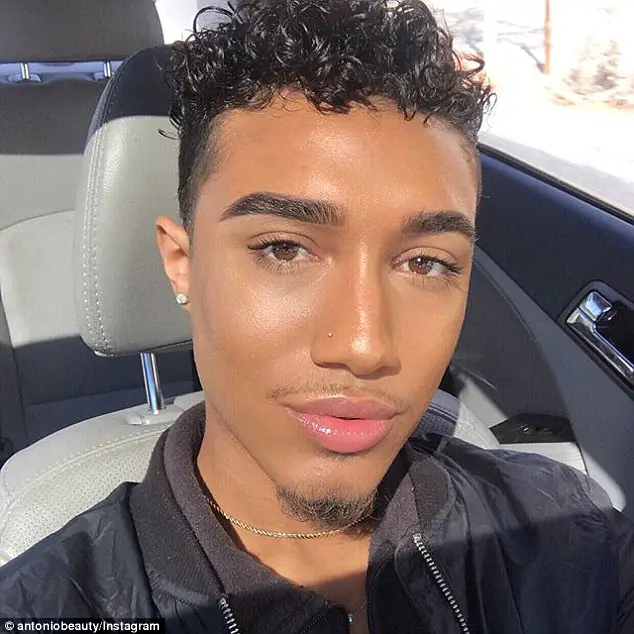 'It made me really lose my confidence. That's when I got into makeup which helped, but with acne the application isn't as smooth.'
So, he decided to take matters into his own hands and created his very own regimen.
First, he cleanses his face with Cetaphil Bar Soap – as it's good for sensitive skin.
He follows up with the Dermalogica Daily Microfoliant which exfoliates to help with scarring and dullness while evening out the skin tone.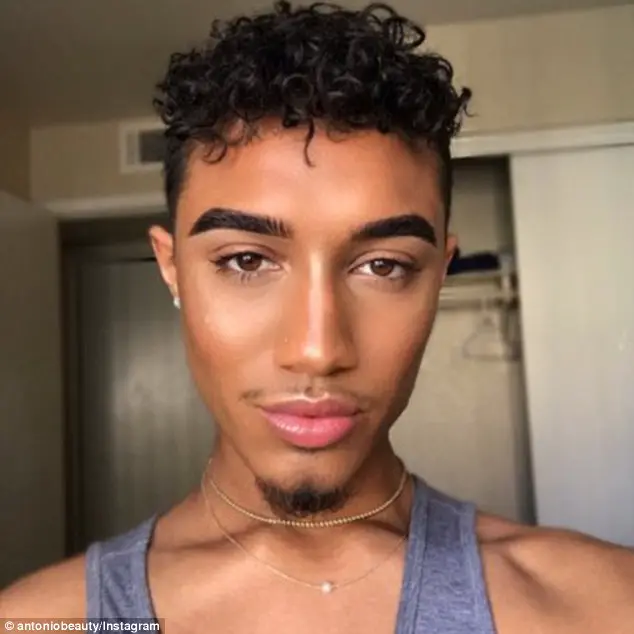 After washing his face he sprays Vichy Thermal Spa Water onto his fresh skin which helps with healing.
Once his face is primed and prepped he puts on some La Roche-Posay Lipikar Balm AP+ Intense Repair Moisturizing Cream.
Explaining that the product is 'hella moisturizing,' he said that this step is especially important.
'If I'm not moisturized, I will overproduce oil and it'll create acne and bigger pores.'
But the product he swears by is No7 Early Defence Glow Activating Facial Serum.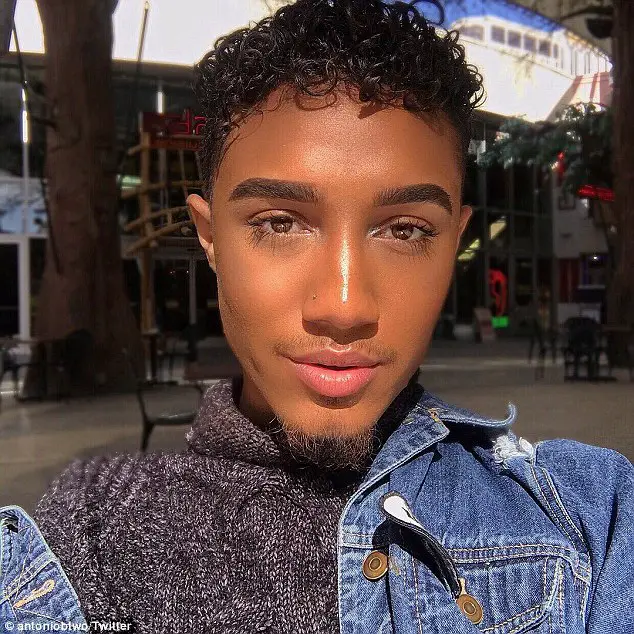 The skincare brand No7 can be found at most drugstores and the serum in particular is $24.99.
The beauty guru insists the facial serum prevents any signs of aging all while giving you the most natural glow.
It is infused with ginseng and vitamin C which are two major brightening ingredients.
The activator is said to boost the skin's renewal while visibly reducing the appearance of pores.
In January, Antonio shared an up close photo of his face when his acne was at its worst.
'I am more than just my makeup and before makeup comes skin care. My acne got pretty bad and drained me emotionally, stripping away my confidence.
'At this point I felt like I needed makeup or I couldn't go out in public. It took me a while to realize that this was a phase and only temporary.
'If you are going through an acne struggle small or big, it'll be okay I promise. I don't want you to feel alone, abnormal, or ugly because of it. It's literally normal af, just drill that through your head.
'Find a skin care routine that works for you, keep track of your skin and whether it's oily, dry or combo. I'm not a professional, but I can help to the best of my abilities with what your skin type is. Just stay up and be the bad b***h you are.'