She was beautiful, talented and had her whole life ahead of her. But the family of Karen A. Turner are in mourning after the popular hairstylist was tragically killed. 
Karen from Richmond, VA. died on Thursday night at around 10:40 p.m. A second woman was also wounded after two females were heard arguing in a parking lot. 
Karen was shot, allegedly by her boyfriend's pregnant side chick.
She reportedly arrived at Green Cove Drive outside the Blue Ridge Estates apartment complex to confront the woman.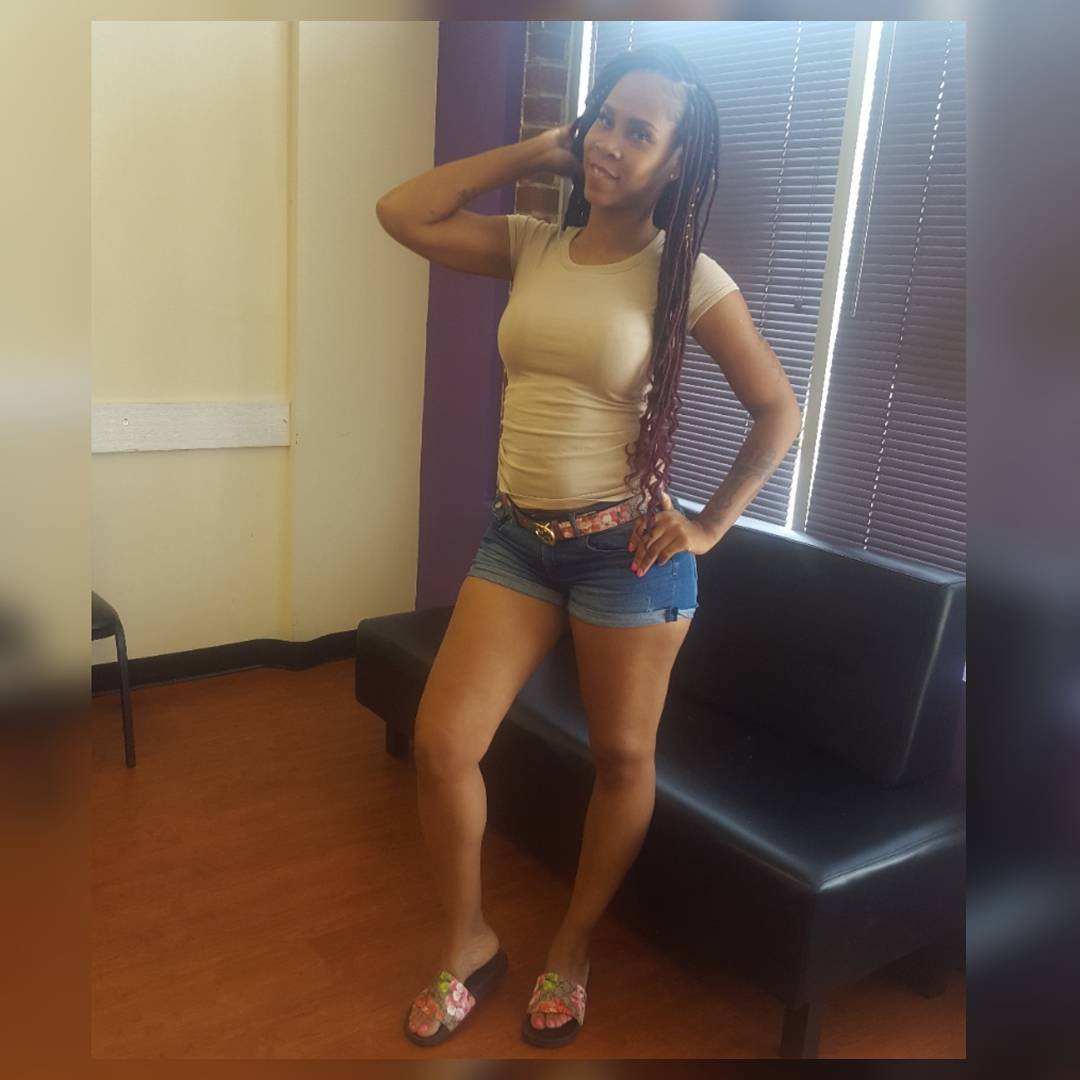 Sources claim the pregnant woman told police she pulled the trigger and killed Karen in self-defense.
However those who were close to the prominent hairstylist speak very highly of her.
"She was a counselor. She heard people's stories. She was a provider," said Olivia Robinson, Karen's cousin.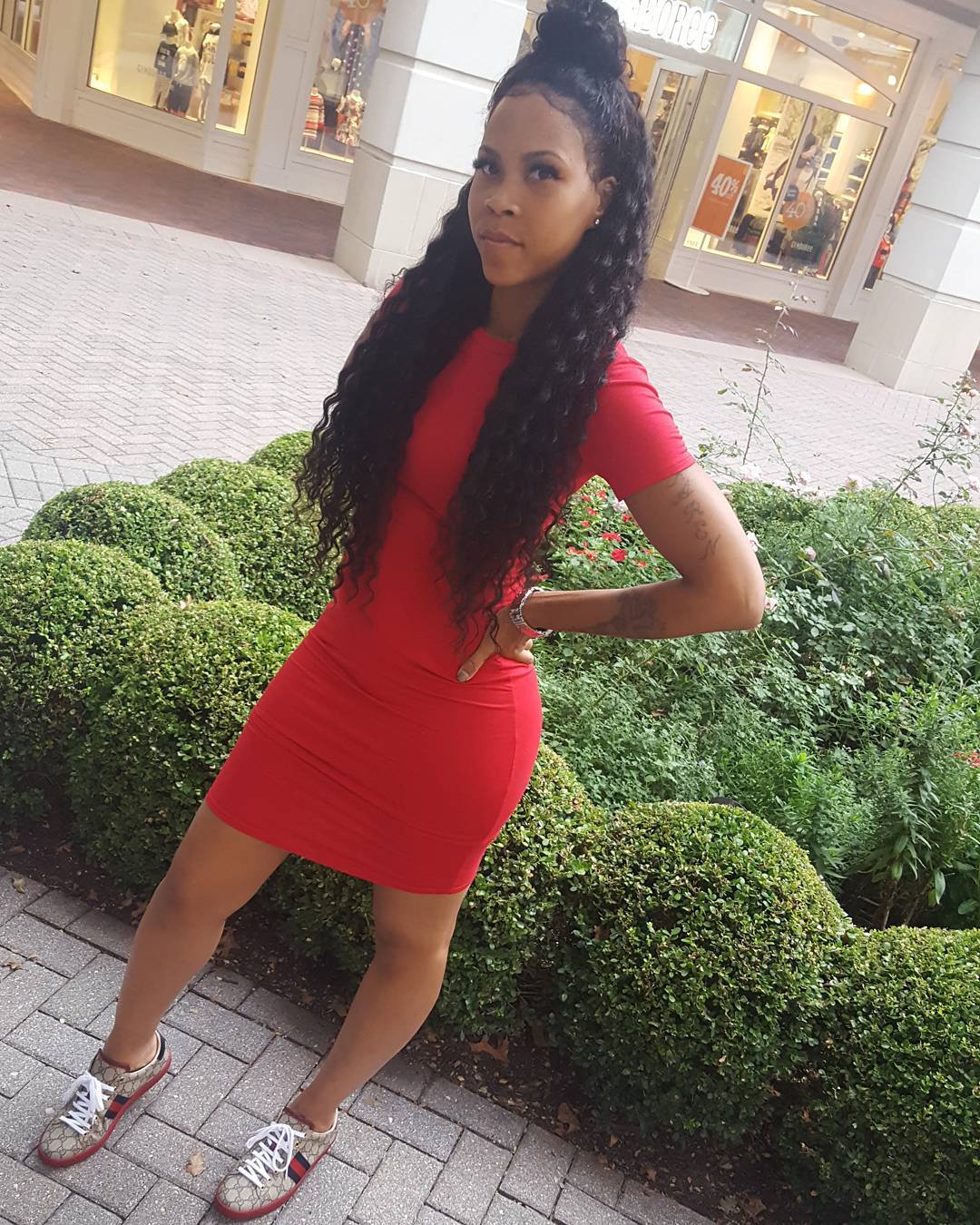 Turner was a devoted mother and entrepreneur with a large social media following. Her salon, SewIns Express on Hull Street Road, was just the beginning of her goal of building a beauty empire.
"She was becoming a world renowned traveling stylist while also franchising SewIns Express," said Robinson.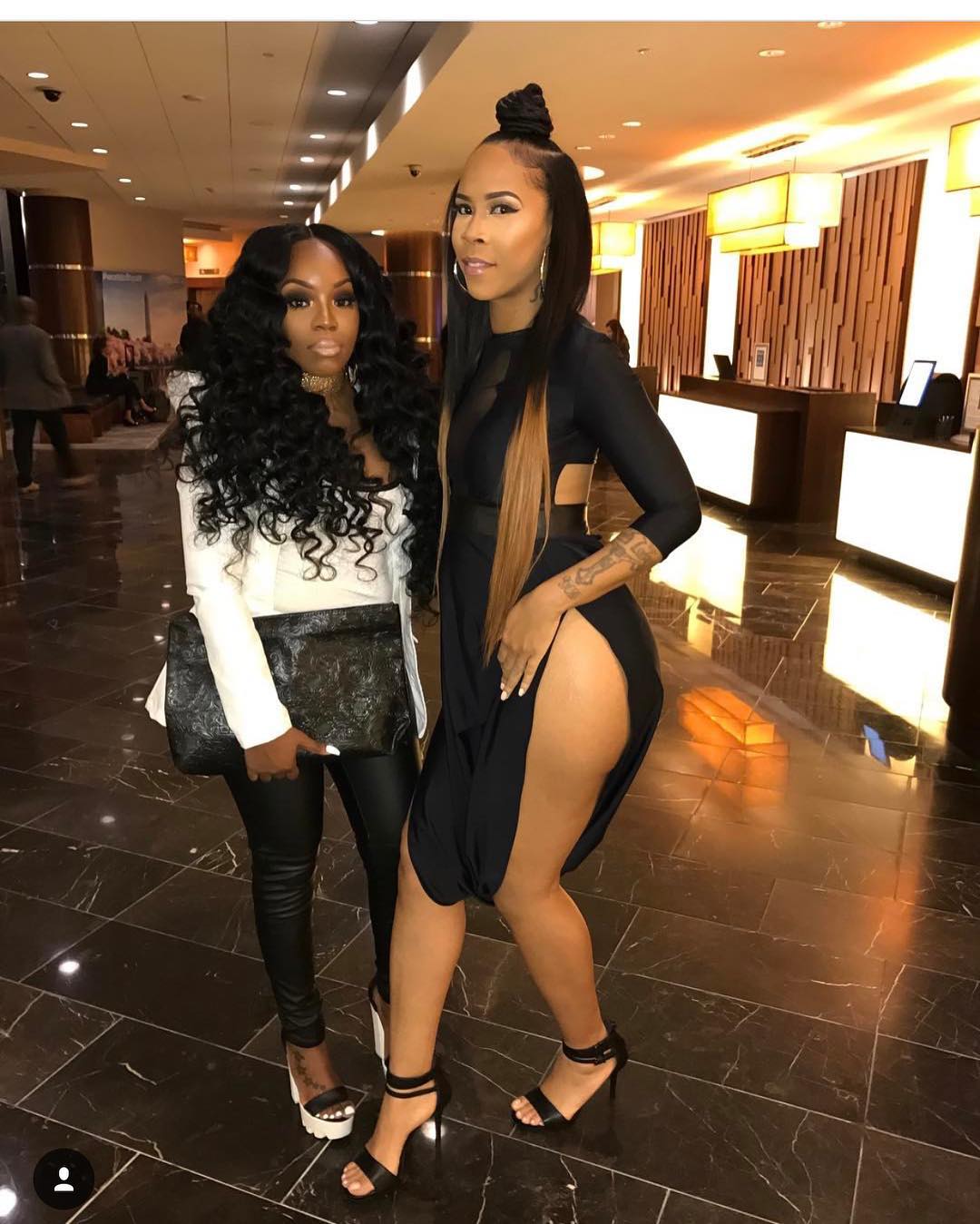 Turner was a graduate of the University of Phoenix. She had recently worked with rappers Remy Ma and Cardi B and was getting ready to open another salon in North Carolina.
But Karen's family says her phenomenal success brought a lot of jealously. They say the night of the shooting, Karen was brought out of her character.
"There's a lot of stories going on about what happened, what transpired, but that's not Karen's legacy," explained her cousin Olivia.
Outside of her salon Friday, a memorial has been created to honor the young mother's life. 
"Karen is still with us in spirit and in truth," said Pastor Pagie Hancock.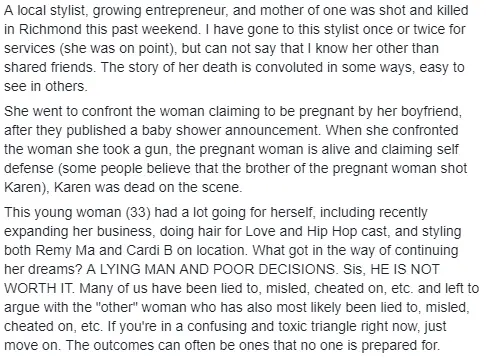 Meanwhile a friend of Karen has taken to Instagram to blast her boyfriend who put her in the deadly predicament.
"The young woman (33) had a lot going for herself…A LYING MAN AND POOR DECISIONS. Sis HE IS NOT WORTH IT.'