A tragic accident has resulted in the death of a beautiful two-year-old girl.
Little Wynter Parker died after wandering from her home after her father fell asleep.
She was found by her mother on their apartment porch in freezing temperatures, police say.
Wynter's mother made a desperate call to Ohio police on Friday afternoon. She told first responders that her child had been found frozen on the porch.
Sadly Wynter died after paramedics rushed her to Akron Children's Hospital.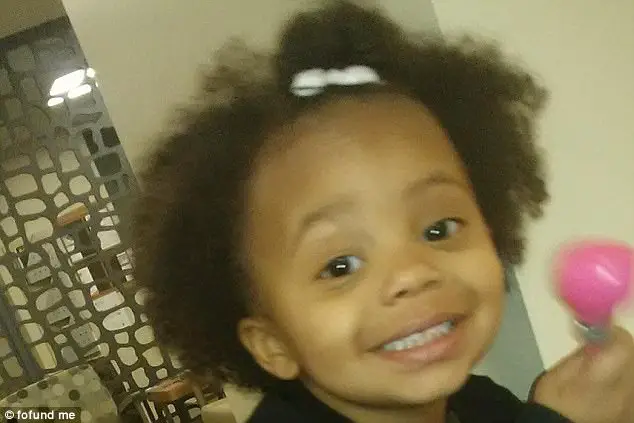 Wynter's mom is said to have left the toddler and her four-year-old brother in her father's care in order to carry out some errands.
But the father had been working night shifts and dropped off to sleep.
A 911 recording of Wynter's frantic mother screaming 'she's frozen!' has been released.
The operator is heard calmly telling her to perform CPR on the child.
Temperatures in the city – close to the Canadian border – dipped to as low as 20F.
The little girl was reported not to be wearing a hat, coat or gloves.
No charges have been filed, as investigations into the death continue.
Results from an autopsy are expected soon.
But it is thought the medical examiner's office will determine Wynter died from severe hypothermia.
A memorial of stuffed animals has been left on the porch of the family's apartment building.
Akron Children's Hospital meanwhile has provided some winter-safety tips for parents with young children, Akron Beacon Journal reported.
It has warned that frostbite can start on exposed skin in 30 minutes when the temperature is zero degrees.
'That is one of the things parents don't quite realize,' a spokeswoman said.
'That happens much quicker for our little ones.'
Parents should make sure children wear layers of clothes when they go outside in the cold and monitor how long they are out, she said.