Wendy Williams is getting her groove back!
The popular talk show host is reportedly dating convicted felon named Marc Tomblin. 
Williams, 54, was spotted stepping out with her 27-year-old beau for dinner in New York City.
Wendy definitely wanted to be seen as she rocked a hot pink ruffled coat.
Meanwhile Marc went casual, rocking a dark wash denim bottoms with a T-shirt, hoodie and backwards baseball cap.
Wendy's new squeeze has  served two and a half years in jail. He was convicted in 2013 for robbery with a dangerous weapon.
Marc is now a rising fashion designer based out of Los Angeles.
A family member, from Marc's home town of Maryland, spoke to Dailymail.com.
"It's surprising! It's so funny. It doesn't bother me as long as they are happy and healthy. From what I've seen, he looks shocked. They just met each other."
But another source close to Wendy told Dailymail.com:
"People around Wendy are concerned for her well-being, especially since she is in such a vulnerable state with the divorce, addiction and alcoholism and the status of the show not being renewed yet. With this new guy, how can Wendy really trust him if she's going through so much on her own."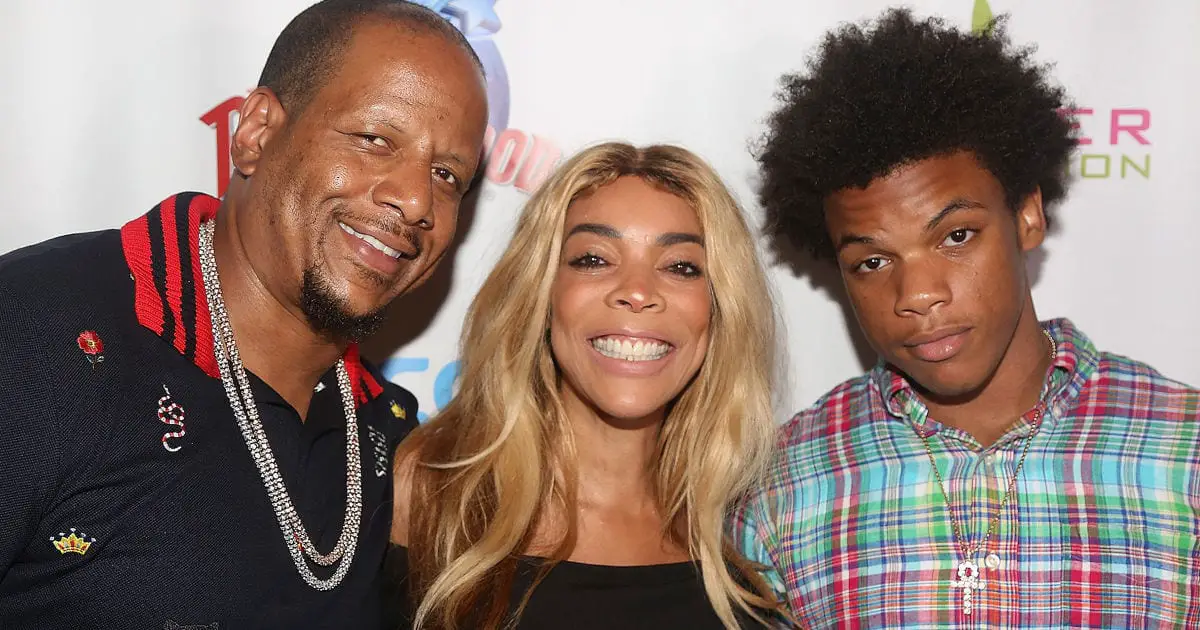 On Monday morning, Wendy posted a loved up picture of herself holding hands with a mystery man.
It showed her overlooking a pool in Sherman Oaks, California.
She wrote in her caption: "Last night was the most beautiful sunset in Sherman Oaks with special people. Thank you, California! You've won me over! I'll be back for the Hip Hop Festival in August!"
Wendy then followed up with the telling hashtags: "#oldenoughtobeyourmother #verysexyman #mynewlife."
We know that the man in the picture is Marc.
Williams filed for divorce from her husband of over two decades, Kevin Hunter, in April. It came after the bombshell news that he had a baby girl with his longtime mistress Sharina Hudson.
Williams is said to be ready to address the details of her split to major TV networks. The former radio host is demanding an hour-long, prime-time slot, DailyMailTV revealed.