Black is most definitely beautiful. And if you happen to be reading this and you're Caucasian, you too can become black.
All you have to do is claim your 'transracial' just like German model Martina Big.
She has just gone public with her attempts to become a black woman. 
Big has already spent thousands of dollars on surgeries and is highlighting her 'racial transformation' on Facebook.
But many have questioned her transracial status as little more than blackface.
Attention hungry Martina first caught headlines when she appeared on E! show Botched.
She visited Dr. Paul and Dr. Terry, boasting about having the largest breast implants in Europe (4,750cc in each breast.)
But not satisfied with her big boobs, Martina was desperate for a big booty to match.
Now the Caucasian model is determined to leave her blonde hair behind and transition from a white woman to a black woman.
Writing on Facebook, Martina captioned a picture of her darker skin, which she uses illegal tanning injections to achieve:
"I have great news. I had done the next step in my transformation to a black woman. Yesterday I was with an African hairdresser and got a hair extension with curly, African hair."
She added: "To become more and more a black woman, that is such a wonderful feeling. I'm so happy. Next, I'll have consultations for the butt enlargement and for the African facial features." 
I have great news!Tomorrow is my next fill up :)I hope it will be as big as possible :)Just now my boyfriend has taken a photo of me with the outfit that I will wear at the Fill up :)How do you like it?

Posted by Martina BIG on Dienstag, 21. Februar 2017
You of course remember back in 2015 Rachel Dolezal who was the pioneer of all things transracial.
She was president of the NAACP chapter in Spokane, Washington, from 2014 until June 15, 2015,
She was forced to resign after it was revealed that she had lied about being African American.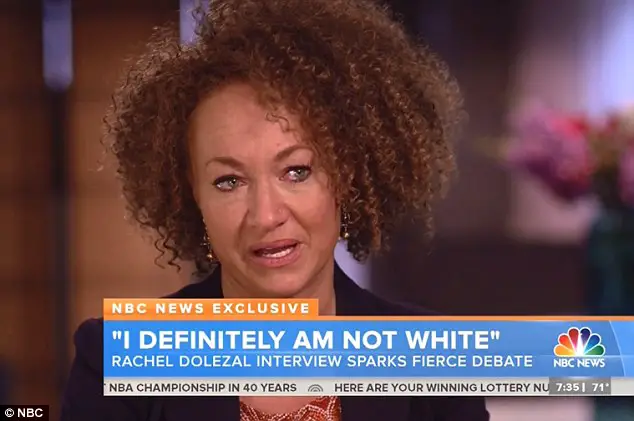 After Rachel Dolezal was outed for lying about her race, she claimed that she was transracial by comparing it to being transgender.
She then changed her named Nkechi Amare Diallo.
However, similar to Dolezal, Martina's casual dip into becoming black has caused outrage and claims of cultural appropriation. 
What is Martina doing to help the black community she loves so much? Will she still claim to be black if she experience racism?
She can easily 'change back' and that's something a person born black cannot do.
Hi there :)Here is a recent photo of me.As you can see I have become a bit darker and my breasts have become even…

Posted by Martina BIG on Montag, 6. März 2017
Martina perception of what being a Black women is includes big lips, big breasts, a big butt, and other "African facial features."
She's only interested in fetishizing Black bodies. She seems to be unaware of what it fully means to exist as a black person in this world. 
All that being said I started this article by writing "black is beautiful" should black woman just be flattered that other races aspire to look like us?