Like many women across the world, Marita Brooks longed for a baby. 
But the 30-year-old was diagnosed with Polycystic Ovarian Syndrome in 2015. According to the NHS, the common condition means a women's ovaries do not regularly release eggs.
A relative told Brooks about Endia Richardson, a womb therapist who specializes in vaginal steaming. Desperate for an end to her infertility troubles, Brooks went to Richardson at her clinic Womb Therapy Endeed.
After six sessions of the vaginal steaming method, endorsed by Gwyneth Paltrow, Brooks welcomed her first child Johonn Brooks, Jr. in December. She credits the alternative therapy, backed by the Goop founder for helping her conceive after trying for two years.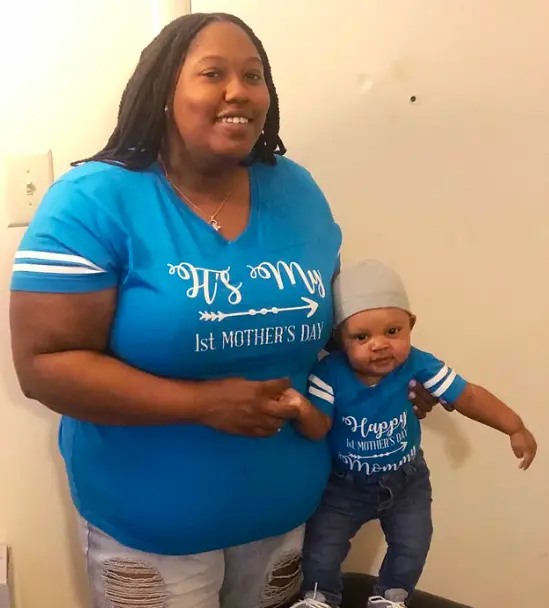 After being diagnosed with POS, teaching assistant Marita was prescribed a course of birth control  to help regulate her menstrual cycle.
But after starting the course in 2016, Marita was upset to discover she still wasn't regularly ovulating by July 2017.
"When I came off birth control I started charting my menstrual cycle to determine when I was ovulating and I was devastated when the kits revealed I wasn't," Marita told the Daily Mail.com.
"I was really down in the dumps. We were really considering the next steps, which was to take medication to help my fertility. Around that time, my cousin who had trouble conceiving just had a baby. She swore that vaginal steaming made the difference."
"I was really, really skeptical but also really worried I would never have children."
"I decided to go for it and I bought a Baby Maker package for $425 which included five steaming sessions with Endia. I was really nervous before my first session."
"It's basically like a facial for your private area, you feel so clean afterwards. The session is about 45 minutes long. You get naked from the waist down and you sit on a chair over steam."
"You open your legs a little and read a book. The herbs smell amazing. When you are finished, a lot comes out of you, discharge and gas. You have to pee also."
But after five sessions, Marita was disappointed when she did not become pregnant.
She admits it affected her more deeply than that of her partner Johonn Cassell, 30, did not.
"I was embarrassed by my infertility and I felt like people didn't quite understand. I was so worried about it. I was obsessed and it consumed me. It's hard when all of your friends have kids and you are trying," Marita revealed.
"During Christmas 2017, my sister-in-law announced her pregnancy and that was so hard for me. Even though I was happy for her, I just had to leave because I was upset."
But after two more steams, Marita found out she was was pregnant in May 2018.
"It was bittersweet because I found out on the weekend of my dad's funeral. I just had lost hope in ever becoming pregnant that I didn't even take the test until the weekend was over."
"When I saw the double lines I screamed."
"We ended up taking a few more tests and all of them had double lines, I couldn't believe it."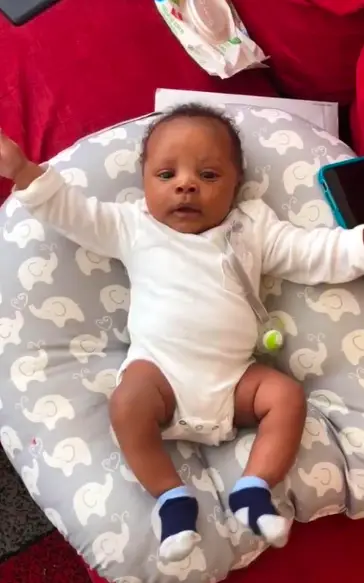 Endia Richardson has been practicing for four years at her clinic in Camp Springs, Maryland.
She staunchly believes red raspberry leaf tones the uterus. While also believing that Chinese herb don quai or female ginseng balances hormones and regulate the menstrual cycle.
The treatment has become mainstream after being endorsed by celebrities like Chrissy Teigen and Gwyneth Paltrow. 
However, Dr. Jen Villavicencio, a practicing ob-gyn representing the American College of Obstetrics and Gynecology, said the therapy had no basis in science and could even be harmful. 
"There are no known medical benefits or accepted medical literature that supports the claims that vaginal steaming is effective, for the purposes of cleaning the vagina or increased fertility," she said.