When you're six-years-old birthdays are a pretty big deal. I mean David Beckham's little girl just had her sixth birthday in Buckingham Palace. 
Armani Crews is no different. She wanted something special – except she wanted something special for someone else. 
In fact the little girl told her parents she would give up getting a birthday present this year. In exchange she wanted to feed the homeless in her local park in Chicago.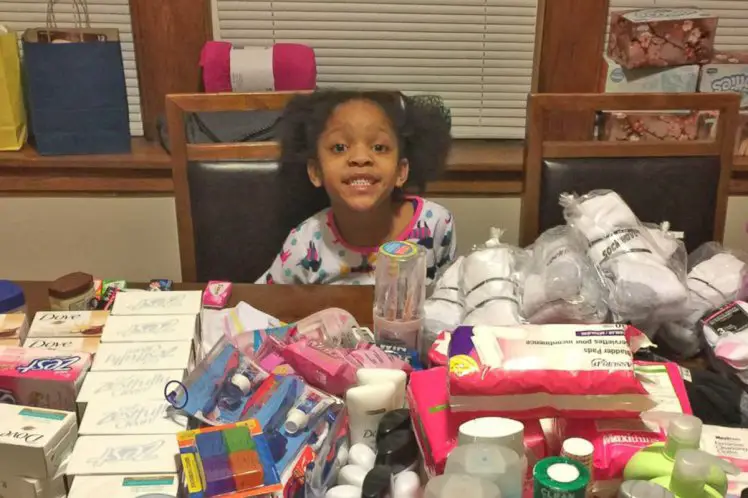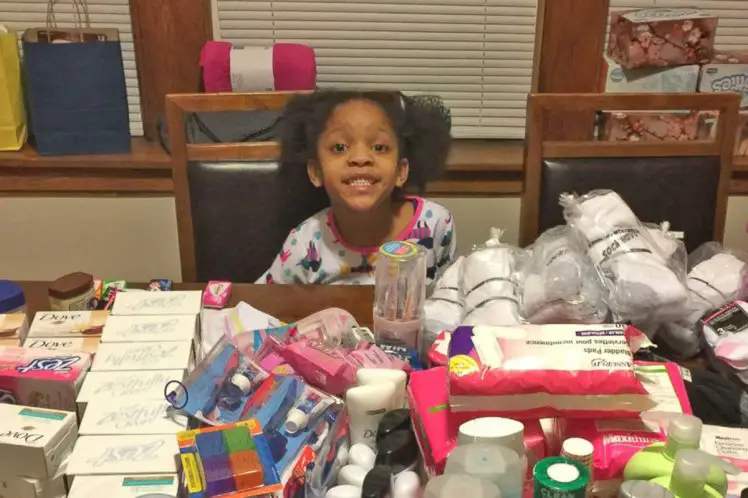 Understandably, her parents were dubious about her request given her young age.  But after Armani insisted for months they finally relented.
Her mother, Artesha, told ABC News that she and her husband, Antoine, initially thought she was joking.
But when they told her she wouldn't be able to get her a gift if they went through with her plans, they realized how serious she was. 
Armani had asked that the homeless were given the same thing she would have at her party. 
The family spent $300 on chicken, fish, spaghetti, corn, green beans, mashed potatoes, rolls, cake, cookies, fruit and water.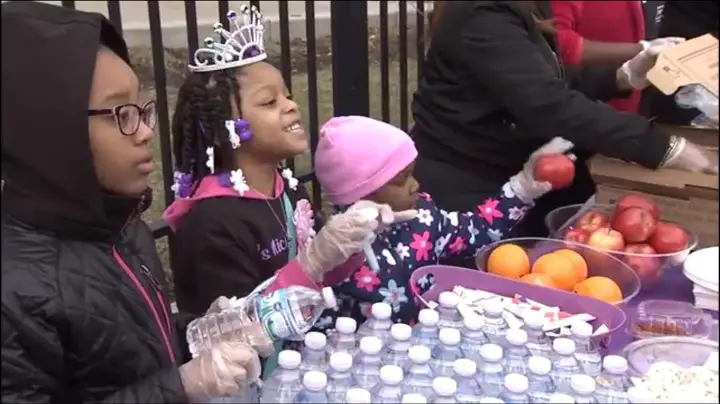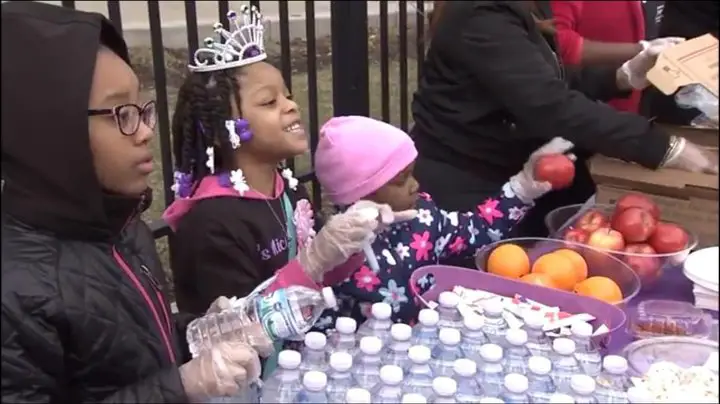 After Armani's birthday plans were mentioned to her local church others also donated goods.
Care packages were created that included a toothbrush, toothpaste, deodorant, hand sanitizer and a snack, such as a granola bar.
In total the family were able to feed 125 people in East Garfield Park.
Speaking about the donation, Armani said it was 'nice to be nice'.
Her mother added: 'She was excited. She was happy. Everybody was being fed. …One of the gentleman said he hadn't had a hot meal in a long time.'