10-year-old Kheris Rogers is a beautiful and vibrant young girl. It's hard to believe that anyone would ever bully her because of her wonderfully rich skin tone.
No little girl should ever be made to feel like who they are isn't good enough.
But that was the awful situation Kheris faced. The taunting became so bad she even had to transfer to a new school. 
Kheris began to hate the skin she was in.
Luckily Kheris' older sister Taylor Pollard stepped in to help boost her sibling's confidence.
"She started to notice she was different," Pollard said in an interview with Buzzfeed. "She would cry a lot, and talk about how she doesn't like her skin tone."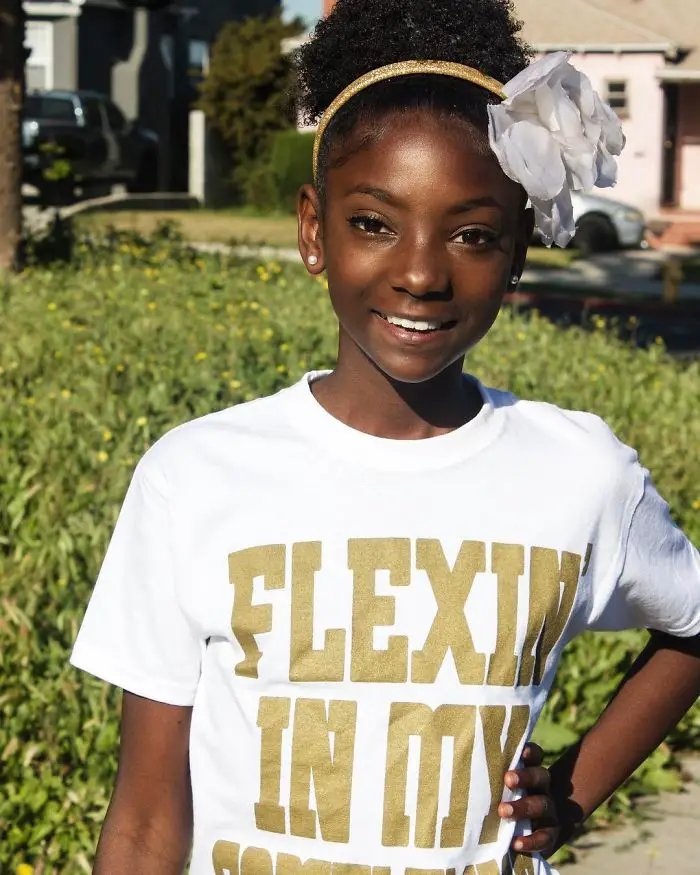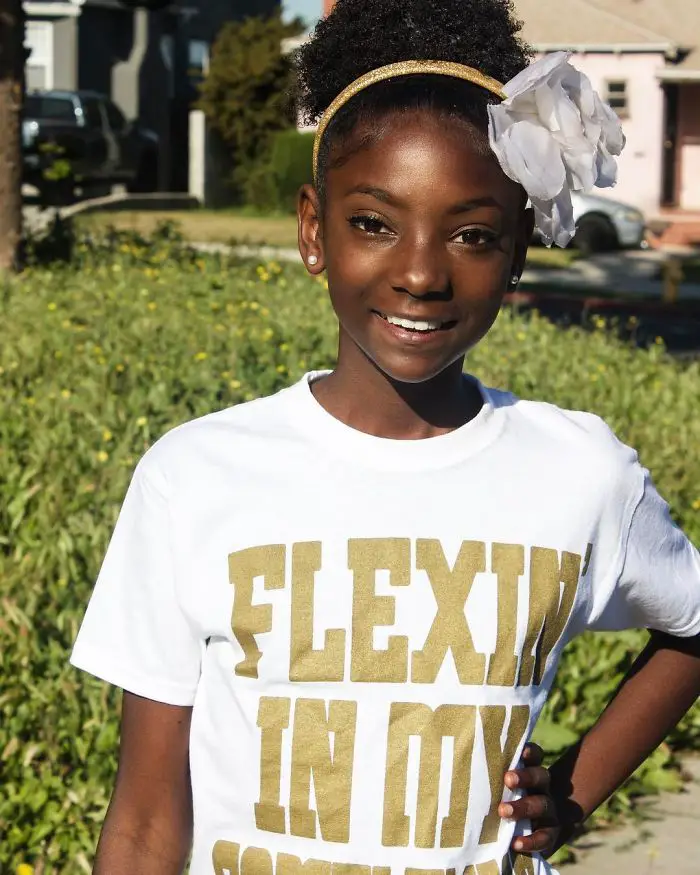 Kheris told Mic she thought kids bullied her because they weren't used to her skin tone. 
Even adults, who should know better, have been cruel to the adorable child.
"There was an incident with a teacher and we had to draw ourselves and she gave me a black crayon instead of a brown crayon, and I was really upset," she says.
Unfortunately this kind of ignorance still exists. South Sudanese model Nyakim Gatwech spoke out after her Uber driver asked if she would consider bleaching her dark skin.
And fellow model Khoudia Diop has spoken about the discrimination she has faced for her dark complexion.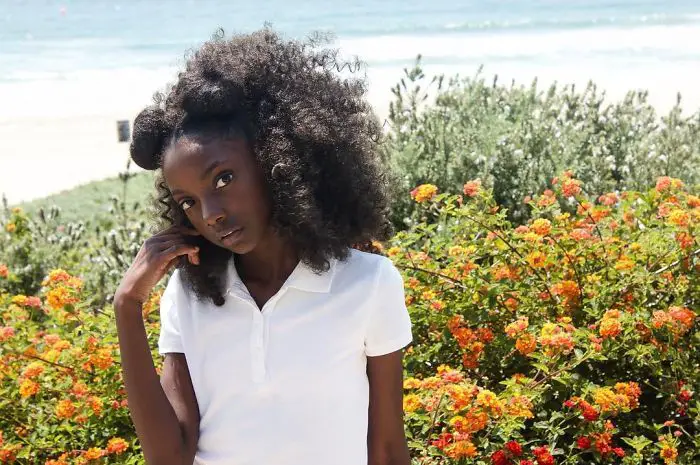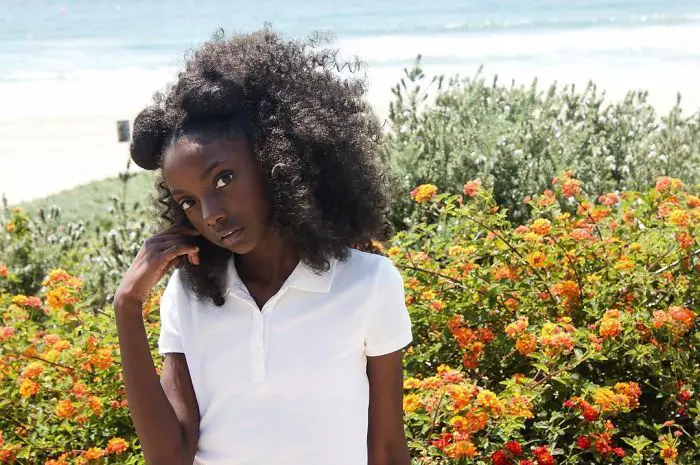 To support her sister Taylor posted beautiful pictures of Kheris on Twitter with the hashtag #FlexinInHerComplexion.
The post soon went viral, getting retweeted over 30,000 times, with people from all over the globe gasping in awe at Kheris' melanin. 
"She is beautiful and so are you!! Great job sis. Keep uplifting your lil sis. She's killin the game," one user said.
The positive words not only raised the little girl's self-esteem, but they also gave her the inspiration to start her own clothing line "Flexin' In My Complexion."
"After I read all those comments I was like – wow – am I really that pretty?" Kharis told CBS Los Angeles.
The website stocks t-shirts in a several colours with the mantra "Flexin' In My Complexion" on them – all at a reasonable price.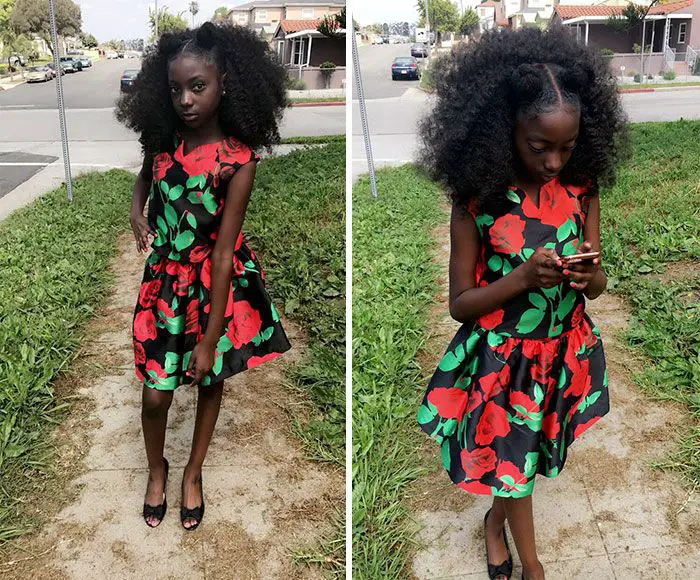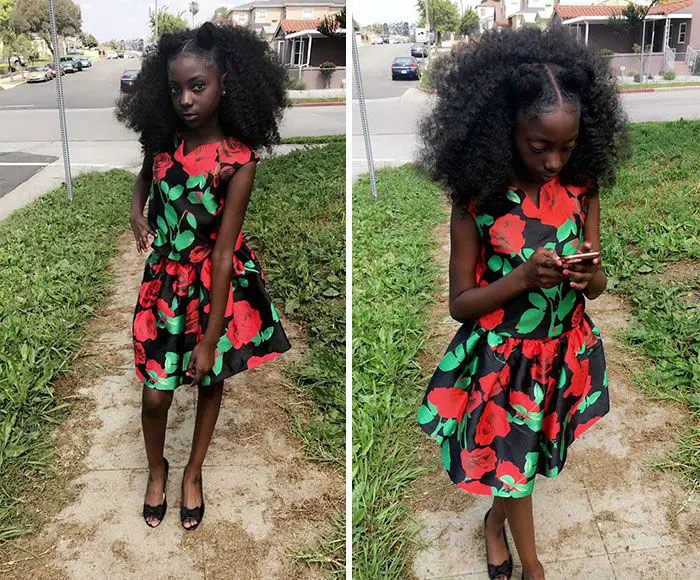 Kheris now has her own Twitter and Instagram accounts which her sister and mother help manage.
She often posts photos of herself with uplifting captions.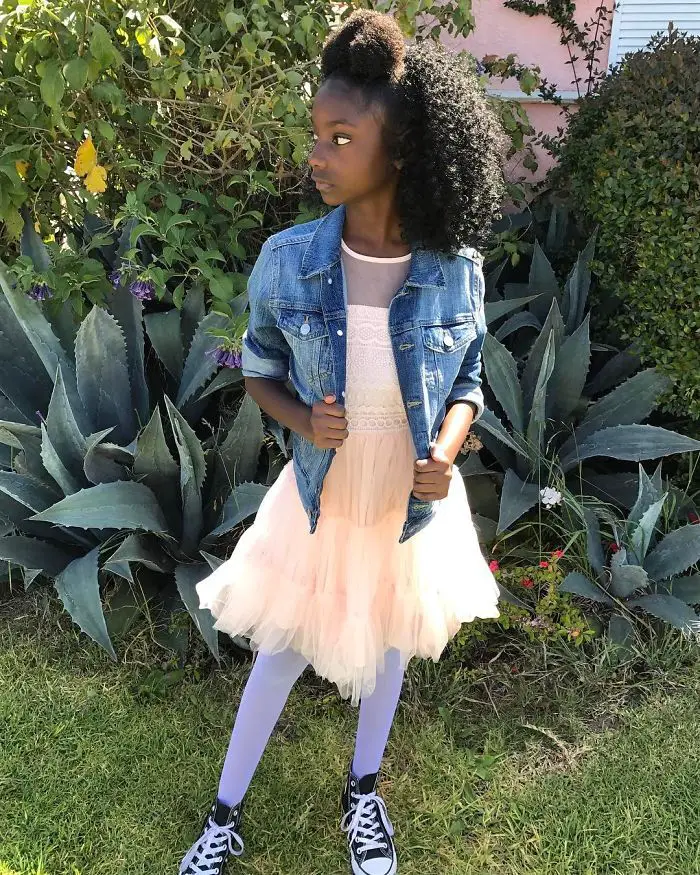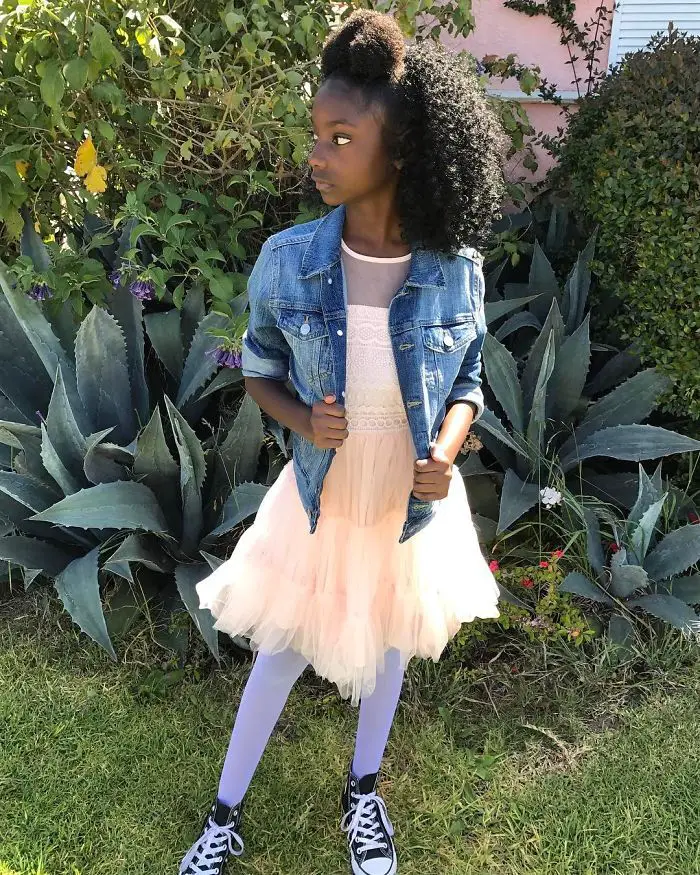 "Kheris really thought she was the only one going through this, but Kheris now realizes that this is a global issue," Tiffany told Mic. 
"She thought 'If I'm feeling this way, then we want to help others who are feeling bad about themselves too.'"
"I just hope that especially for younger kids, people start to feel more confident in their skin."