A few months ago we did a story about a beautiful 10-year-old girl who was bullied because of her dark complexion.
Kheris Rogers was forced to move schools after cruel bullies taunted her gorgeous skin tone.
After her self-esteem plummeted, her sister Taylor posted beautiful pictures of Kheris on Twitter, with the hashtag #FlexinInHerComplexion.
The post soon went viral and gave Kheris the inspiration to start her own clothing line "Flexin' In My Complexion."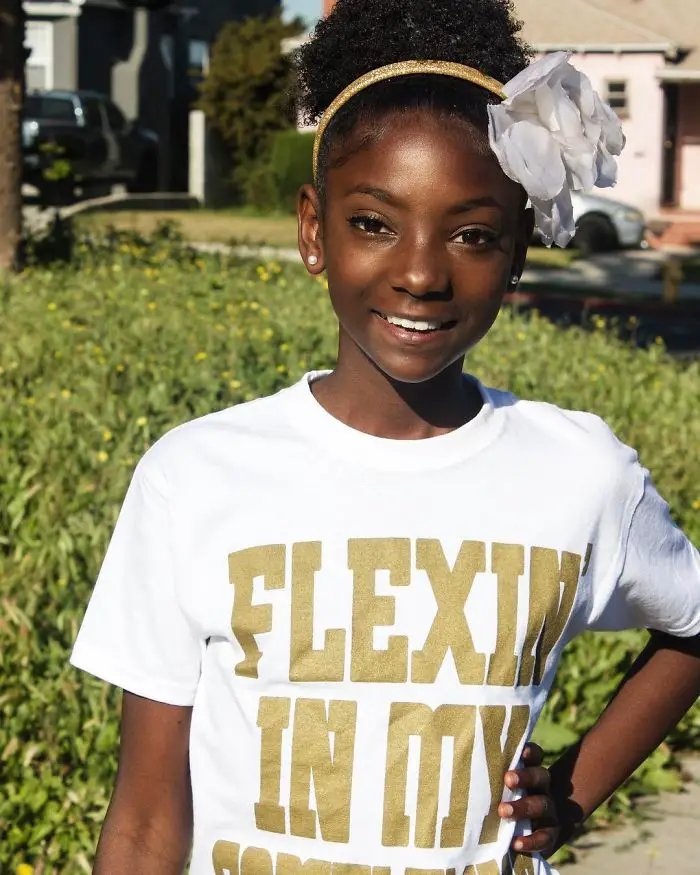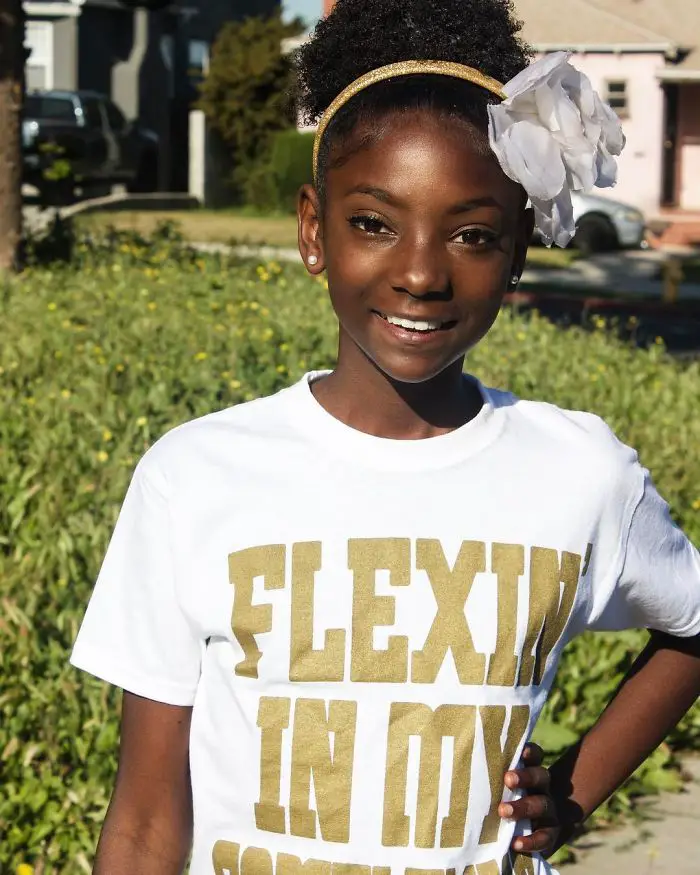 The now 11-year-old is still sticking it to her haters.
She just debuted her fashion line at New York Fashion Week – this all before graduating middle school.
Kheris who boasts more than 55,000 Instagram followers, debuted her Flexin' in my Complexion line at NYFW and walked in two of this year's Harlem Fashion Week shows.
She is the youngest designer to ever debut at NYFW and her celebrity fans include singer Alicia Keyes and actress Lupita Nyong'o.
Kheris first became the target of bullies in the first grade. She told Mic that she was targeted at school because she was one of just four other black kids in her classroom.
Even teachers were mean to Kheris.
"There was an incident with a teacher . . . We had to draw ourselves, and she gave us a black crayon instead of a brown crayon. I was really upset," she says.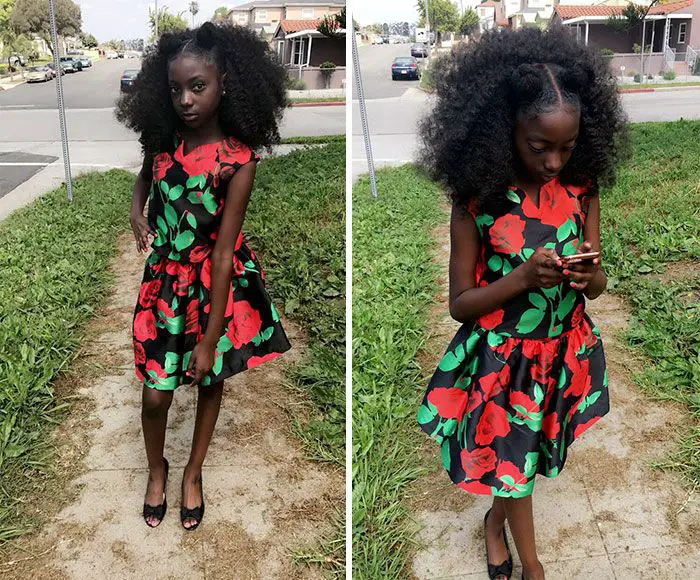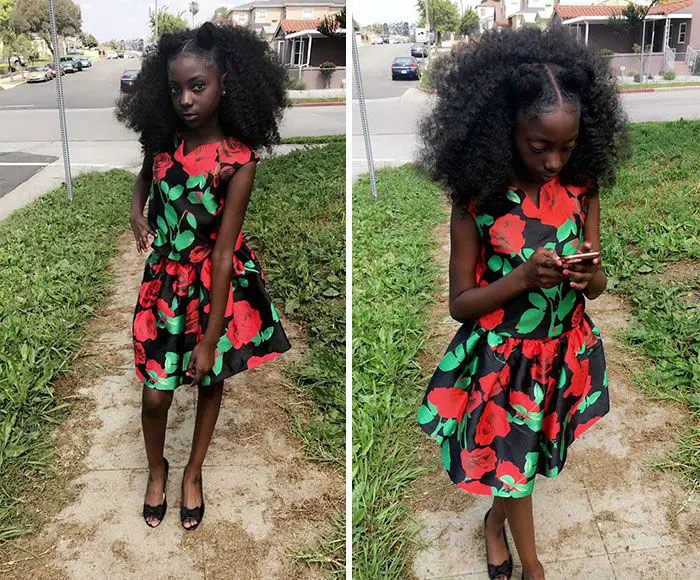 Meanwhile, Kheris' biggest supporter – her sister Taylor – says Kheris was beyond excited to have her fashion line debut at New York Fashion Week.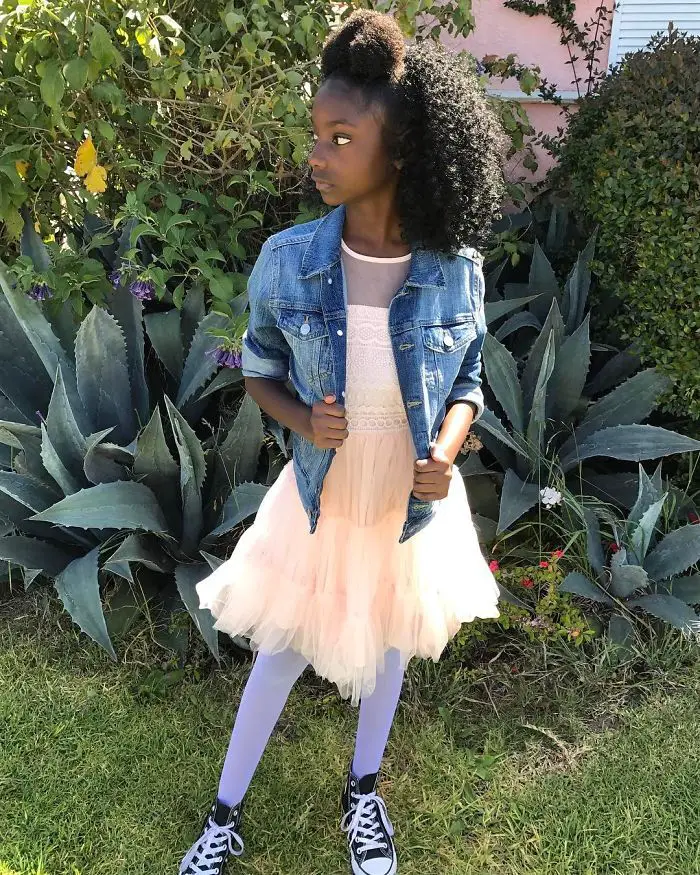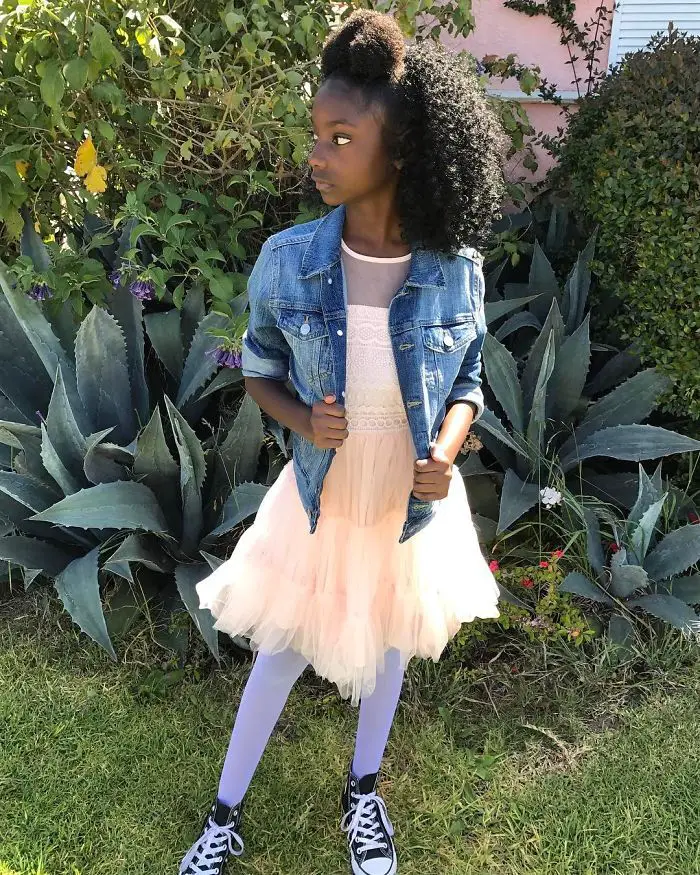 "It was an incredible experience for all of us," says Taylor, who came to the shows with the girls' mom, Erika.
"It was great to see so many of Kheris' supporters there to cheer her on."
Kheris told website Bossip, "Being an entrepreneur at just 11 years old is exciting . . . I am just glad that I am able to inspire others."
"You are never too young to chase your dreams," she adds. "Always stand up for what you believe, no matter what age you are."