Wendy Watchers rejoice Aunt Wendy is back with the Hot Topics! After a very long summer hiatus the 'Pope of Pop Culture' had a LOT to talk about.
But before she laid into the latest celebrity scandal, she had to first address her own.
Wendy started off the show discussing those pictures that saw the talk show host become a trending topic.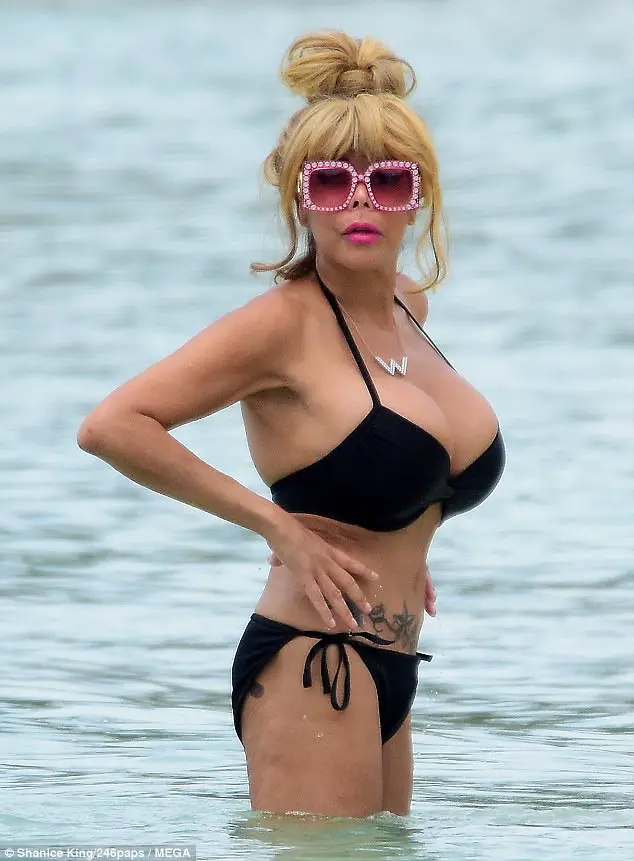 Wendy was on a romantic vacation with her husband in Barbados just minding her own business.
She admitted she resented becoming a hot topic herself and didn't know the paparazzi were on her tail.
"I can dish it out and I can also take it. So I went to Barbados with my husband — oh yes — I did not see anybody with a camera."
"I am having — you know, the boy stayed here — a lover's holiday."
"Look, I told you I like to dip it and do it and there are a lot of people who have a problem with me not having a behind," she said.
But you know what? Wendy doesn't give a damn. She even joined in on the joke that her body resembled the letter 'p.'
"I can buy a booty, or wear booty pops, or something like that, but I'm done with all that, you know what I mean? I'm not doing that," she said defiantly.
But that didn't mean she didn't have a few choice words for T.I.
Last week the 'Live Your Life' rapper reposted the photos in question on his Instagram account along with a rant.
https://www.instagram.com/p/BY8zIPoDLrY/?taken-by=troubleman31
He wrote in part: "Let's see if the power of mercy moves her heart to not be so malicious & vindictive in the future, when she's speaking on the lives of other strangers when they're going through their own PERSONAL tough times."
Wendy shot back by saying: "T.I., I don't have a behind just like you don't have height, which is why you wear lifts." Ouch.
She continued, "And NO, we're not fighting! In the name of Major and King and your cute family, we are not fighting, we are just grown people throwing subtle shade!"
Looks like Queen Wendy is well and truly back!