If you've heard the call of the wild, you're familiar with the magical allure of nature: the trees rustling in your ear, telling you, "come hither," the birds fluttering above as if to say, "you belong here."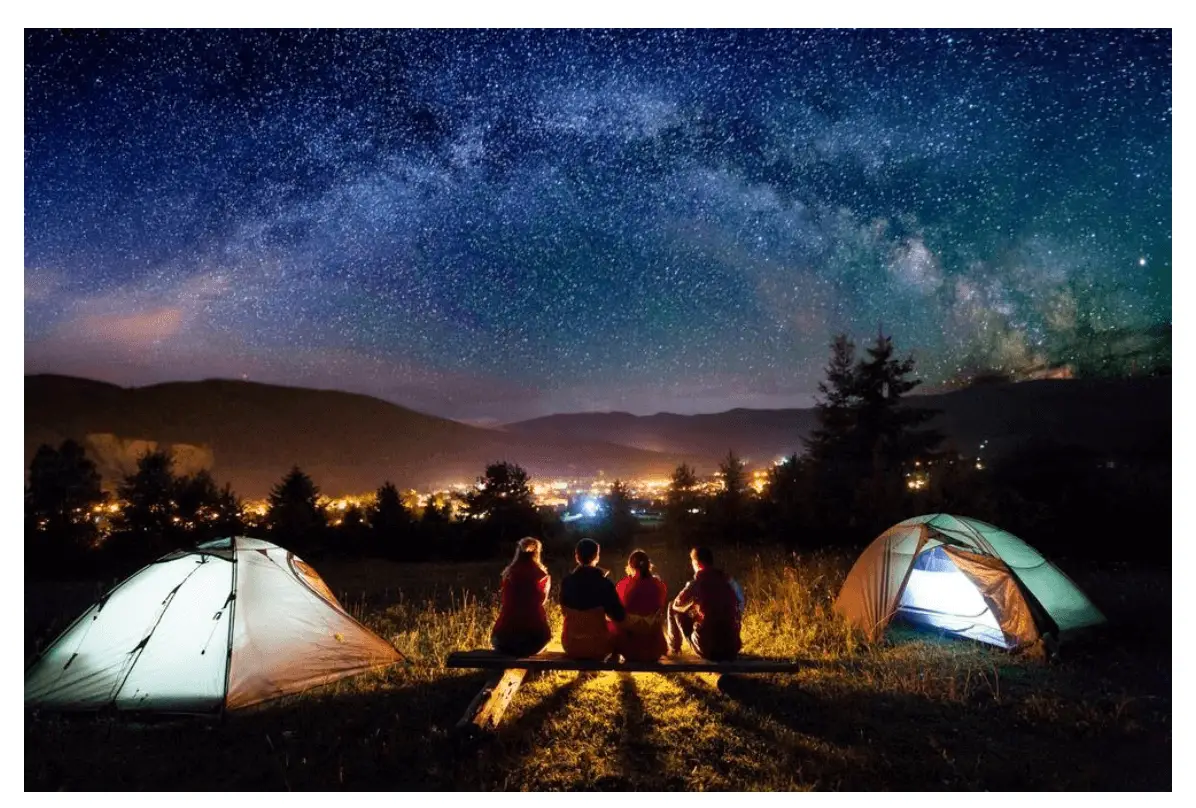 No? Anyone? Well, whether you can hear the trees talking to you or not, camping is a whole lot of fun (as long as you're prepared). 
To make sure you have everything you need to experience the outdoors at its finest—without suffering any unnecessary bumps or bites—take a look at our list of six camping essentials for any and all nature-lovers.  
#1: A Tent
Obvious, but crucial, a tent is a definite must-have. While you already knew to pack one, you can't just pack any tent. Your sleep and comfort are precious, especially on long trips, so you want to ensure you've chosen the ideal shelter for your next adventure.
Here's what you should consider before heading into the wild:
Size

– Depending on how many campers are in your crew and how much space you need, you'll want to choose a tent that's just big enough to house everyone.

Weight

– Remember, someone's going to have to carry this thing. That's why you'll need a tent that's light enough to carry, without being so small that you're all crammed inside.

Season

– If you're camping in the summer, spring, or fall, you can typically find a cheaper, lighter tent that'll do just fine in the weather. For winter camping, you'll want to invest in a more resilient abode in case you have to

brave a snowstorm or heavy rains

.

Vestibules

– To compensate for packing a smaller tent, pack some of these floorless storage structures so you can keep your pack out of the elements without taking up space in your sleeping area. 
#2: Kitchen Gear
Hiking, camping, and pretending not to be scared by your friend's horror story all take up a lot of energy. To make up for all that physical (and mental) exertion, you'll want to pack some durable, portable cooking gear for your next camping trip.
Because every added item means more weight on your back, you need to consolidate your supplies as much as possible. Here are some of the most versatile cooking items you can pack to cover all your bases and keep you nice and full:
Multi-use knife

Sharp carving knife

Cutting board

Eating utensils

Firewood and fire starters 

Portable stove or grill

Bowls, cups, and plates

Cooking utensils
#3: Storage, Containers, and Coolers
During your camping trip, ensure your food doesn't spoil (and your back doesn't kill you) by packing all your essentials in the appropriate containers.
Don't just stick your gear anywhere—pack it in these instead: 
A hard cooler for bulkier food and drinks.

Air-tight resealable bags and Tupperware to transport your favorite snacks (and keep bears from sniffing your goodies).

An

insulated backpack cooler

to keep your food fresh without straining your back.

Sealable bags for toiletries.
#4: Survival Gear
While you hope nothing goes wrong, you always have to prepare for the worst. In case you get yourself into a bind, don't forget to pack these crucial survival items:
First aid kit

Compass

Guide map

Hatchet

Emergency whistle or flares

Shovel

Battery-powered lantern

Extra batteries

Radio

Sunscreen
#5: Sleeping Supplies
After a long day of outdoor fun, you'll want to rest and rejuvenate so you can keep the adventure going the next day. It goes without saying, but a high-quality sleeping bag, sleeping pad, or hammock will do wonders for your mind and body, especially in an unforgiving climate.
Do yourself a favor and invest in good sleeping gear to ensure you're getting the restorative slumber you need. 
#6: Recreational Equipment
Camping isn't just about seeing what nature has to offer—it's also about bonding with your friends, family, or significant other. No matter who your camping buddies are, take advantage of this quality time, unplugged from any devices, to get to know them better through activities and games.
Share stories around the campfire, whip up some smores, or entertain yourselves with any of the following fun items: 
Into the Wild You Go
Braving the outdoors on your own (or with your best buds) with little to no gear feels exhilarating and freeing. But that freedom is thrown to the wayside when you're huddled in a ball in the chill of the night. To preserve the rush and thrill of the wild, without suffering from sleepless nights and less-than-pleasant animal encounters, pack all your essentials wisely and don't forget your survival gear—your back, mind, and mom will thank you later.