A huge happy birthday goes out to Jay-Z!
The rap mogul celebrated his 48th birthday with his megastar wife Beyonce.
The married pair looked extremely happy in each other's company as they left a movie date.
They A- listers posed inside a lift, which brought back stark memories of Jay's infamous elevator fight with sister-in-law Solange three years ago. 
At the time most believed the fight was provoked by Jay's infidelity.
Then last week the rapper admitted to being unfaithful during his marriage to Beyonce.
Jay revealed that he was unfaithful to Beyonce during a revealing interview with Dean Baquet from the New York Times.
The '99 Problems' star told the NYT that: 'You have to survive. So you go into survival mode, and when you go into survival mode, what happens?'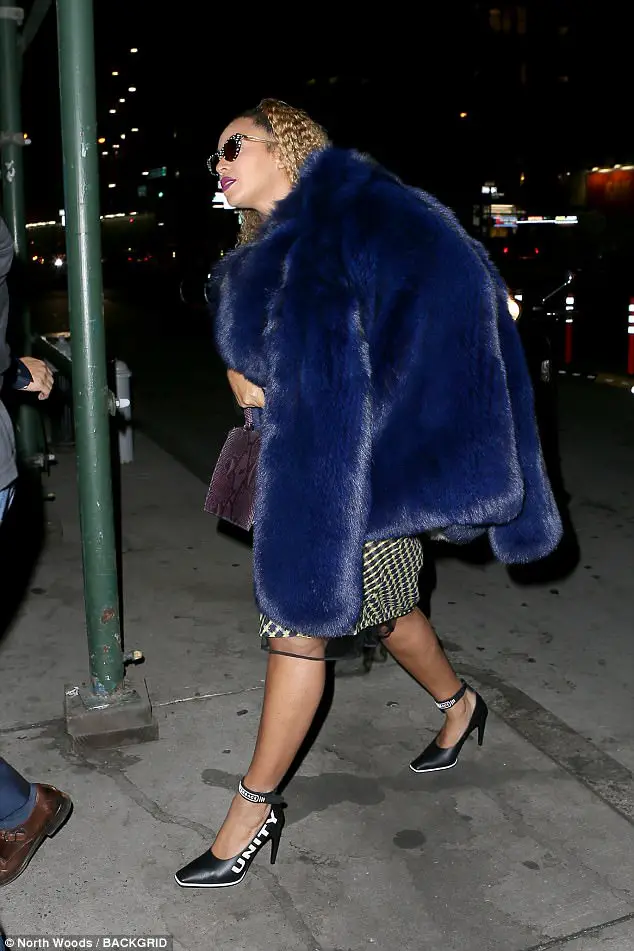 "You shut down all emotions. So, even with women, you gonna shut down emotionally, so you can't connect. … In my case, like, it's deep. And then all the things happen from there: infidelity,' he added.
Jay went on to say: 'You know, most people walk away, and, like, divorce rate is like 50 percent or something 'cause most people can't see themselves.'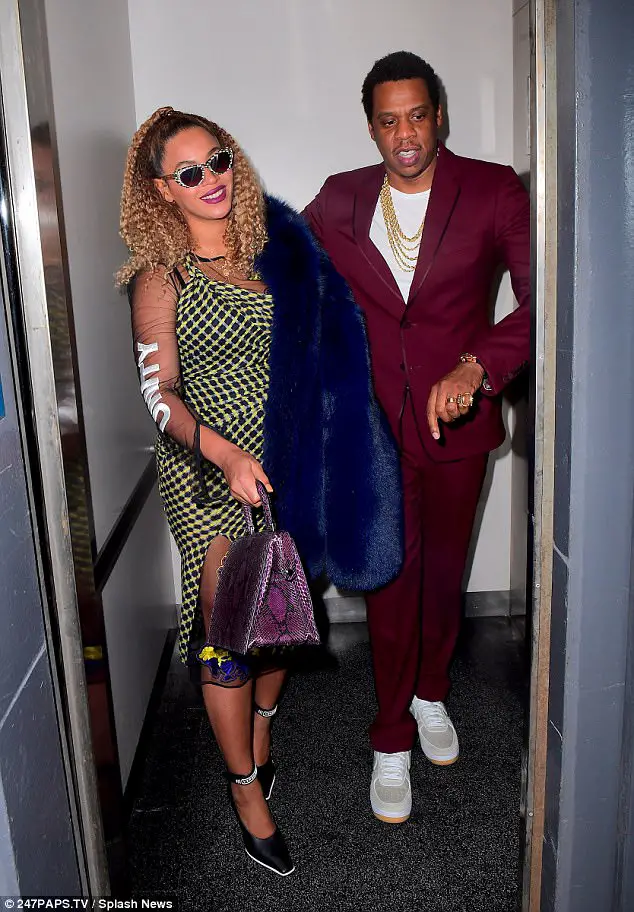 Adding: 'The hardest thing is seeing pain on someone's face that you caused, and then have to deal with yourself.' 
Jay has never named the woman he cheated with. Beyonce has called her 'Becky with the good hair' in her song 'Sorry.'
Jay said that his scars from his past led him to push away his wife, which he later addressed in his album 4:44. 
But the 'Encore' rapper said that it was not planned that way and they were actually going to do a joint album.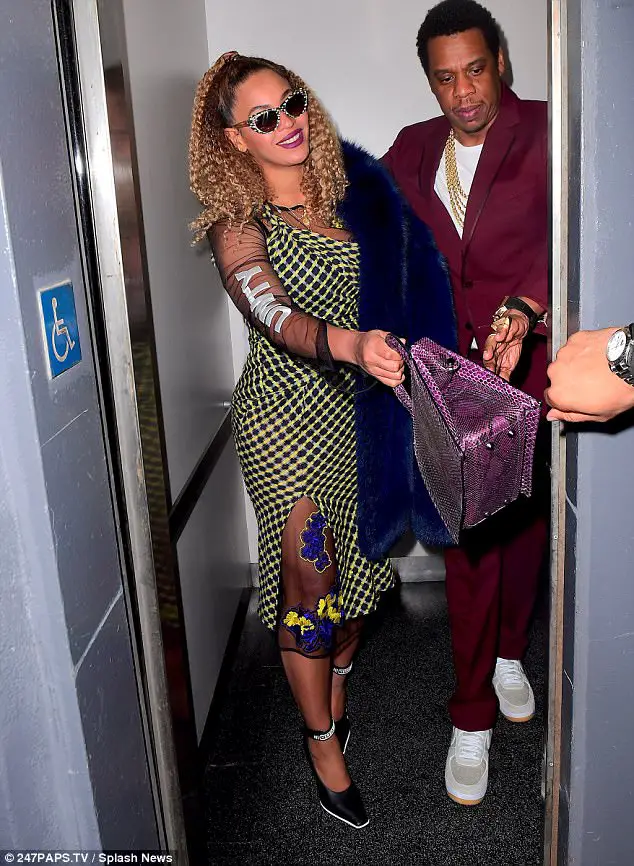 Meanwhile, new mom Beyonce, 36 – who welcomed their twins six months ago – wore a black and yellow patterned dress for her date night. 
The dress had sheer elements along the skirt and sleeves.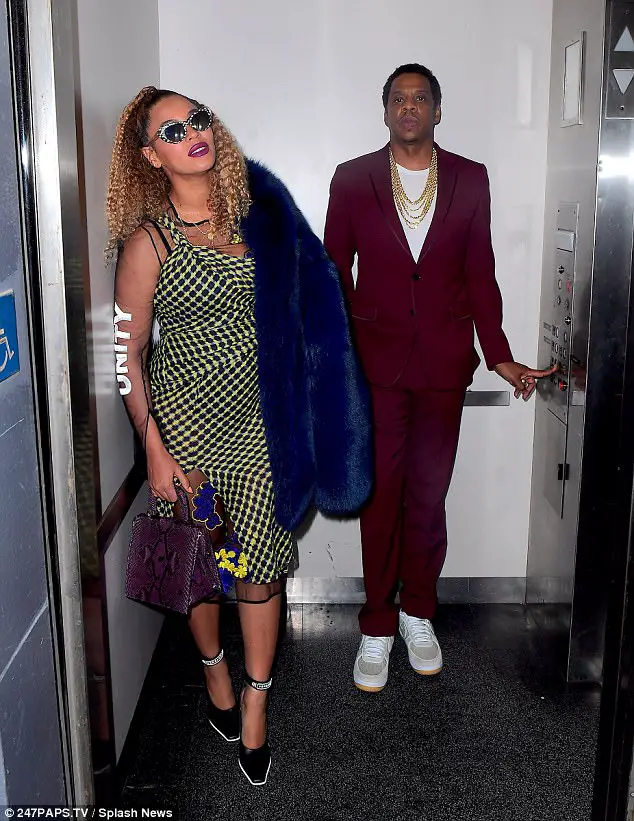 The see-through accent on her skirt had purple and yellow flowers, while the sleeves had the word 'Unity' on them. 
The 'Crazy In Love' star also rocked black and white heels that also had 'Unity' emblazoned on them.
She then wore a furry dark blue coat over her shoulder.
She completed her look with crystal encrusted sunglasses, a purple and black handbag and layers of necklaces.
Queen Bey wore her light locks in curls and added a bold purple lip on her full pout.
Her hubby Jay Z dressed up in a maroon suit, adding a white top and sneakers with layers of gold chains.
Beyonce and Jay Z are parents to three children: daughter Blue Ivy, five, and twins Rumi and Sir, born on June 13.