As a society we have become better at embracing all forms of beauty – but we still have a long way to go.
That's why a grandmother has decided to bare all to show that 'beauty is beyond skin.' 
Model, business owner, and mother-of-four Iomikoe Johnson, 37, first noticed a white spot under her arm twelve years ago.
After initially fearing it could be cancer, she was shocked when the white spot spread to her eyes and private areas. She was soon diagnosed with vitiligo.
But after years of being tormented by her skin condition Iomikoe has finally decided to embrace it. Even though doctors say one day her skin will turn completely white.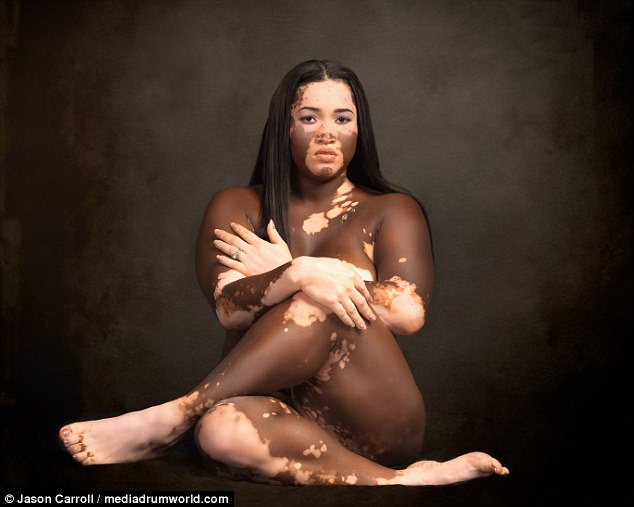 Growing up Iomikoe was often teased about having dark skin.
When she discovered she had vitiligo at age 25, Iomikoe was terrified that she would be bullied for being 'two different colours.'
Her worst fears came true when strangers stared and whispered about her in the street. Some even refused to shake her hand.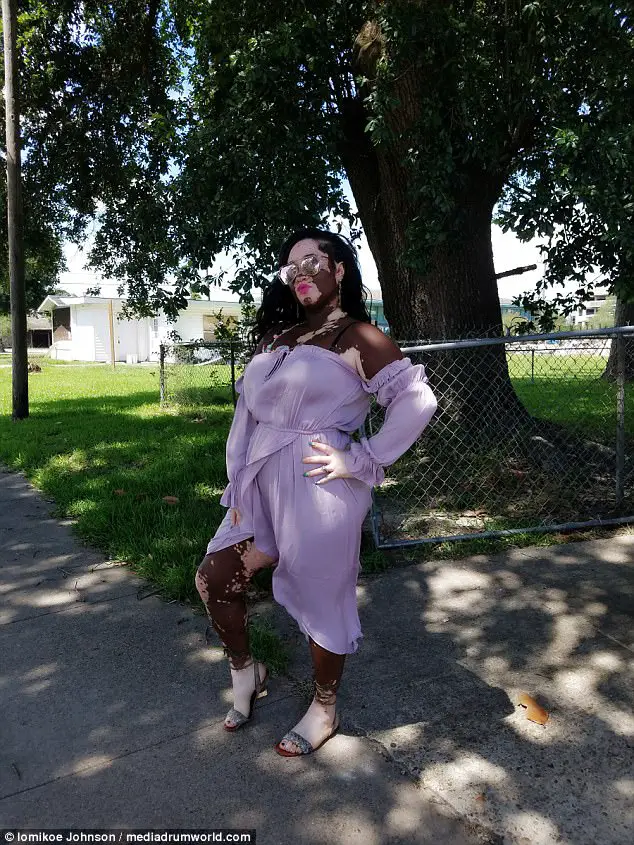 Iomikoe spent up to an hour a day trying to cover up her white patches and would only wear long sleeved clothes. 
Distraught, Iomikoe contemplated taking her own life.
It wasn't until her fiancé Phillip told her that he loved her no matter what she decided that enough was enough.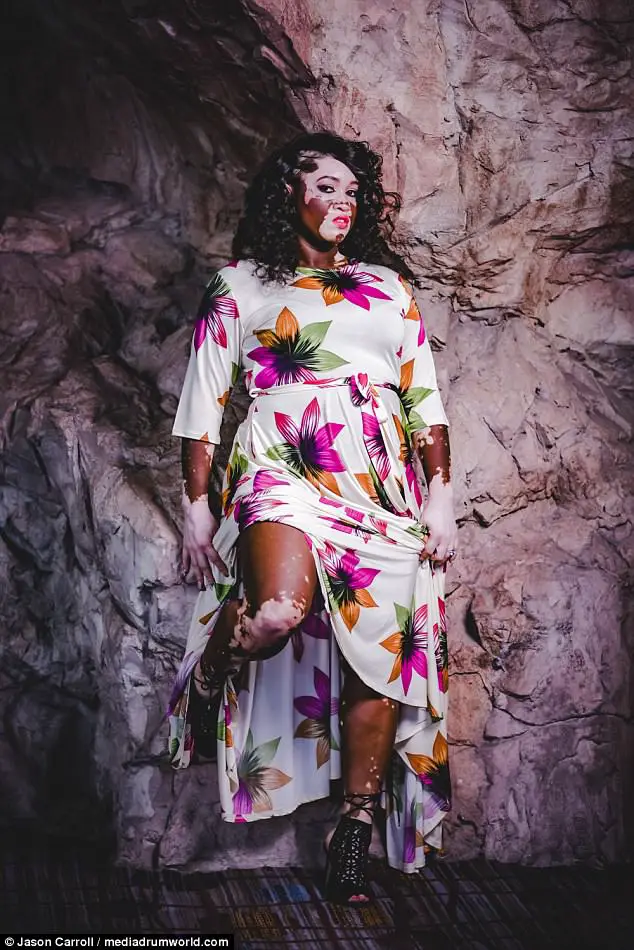 'I got vitiligo when I was twenty-five-years-old and I'll never forget it, I was devastated, I felt like my world had been shattered,' she said.
'My first spot was under my arm where no one could see. When I was a kid, I used to get bullied for having dark skin and now I'm two different colours, so I feared I would have to re-live that experience all over again.
'It was painful and devastating I even thought of taking my own life many times, but I had kids which kept me going.'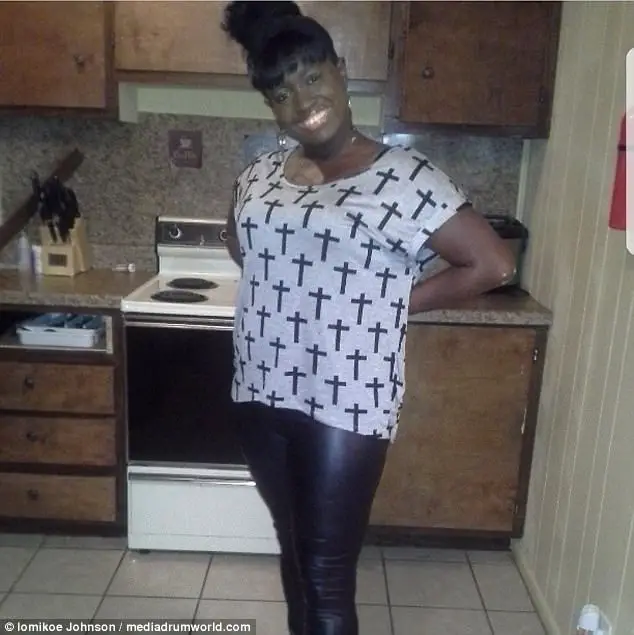 'People used to look at my hands and not want to touch me and they didn't want to shake my hand. People stared and said very mean, disrespectful things to me and children were afraid of me.'
'I didn't know what this was, I thought it was cancer at first.'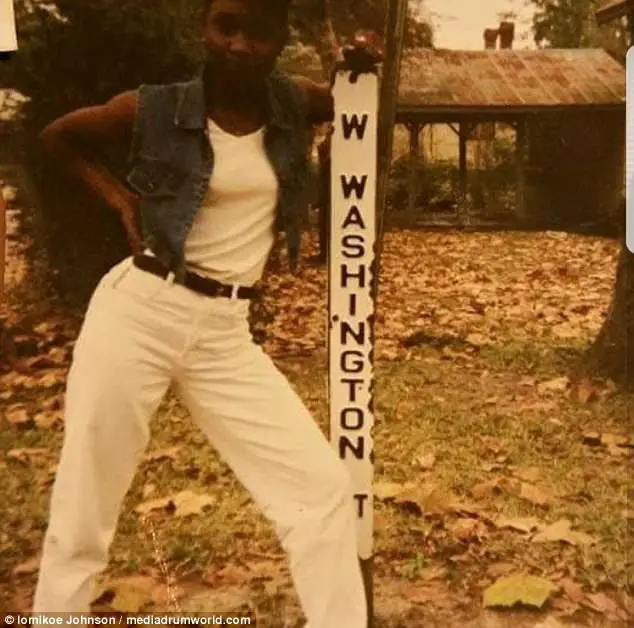 'I was scared and very emotionally depressed I didn't know what was going on with my body, my parents were also concerned but told me no matter what they will always love me and they told me not to worry.'
Iomikoe, who is a mother of four children and has two grandchildren, admits she was initially petrified of her vitiligo. But now loves being different and has accepted the skin she is in.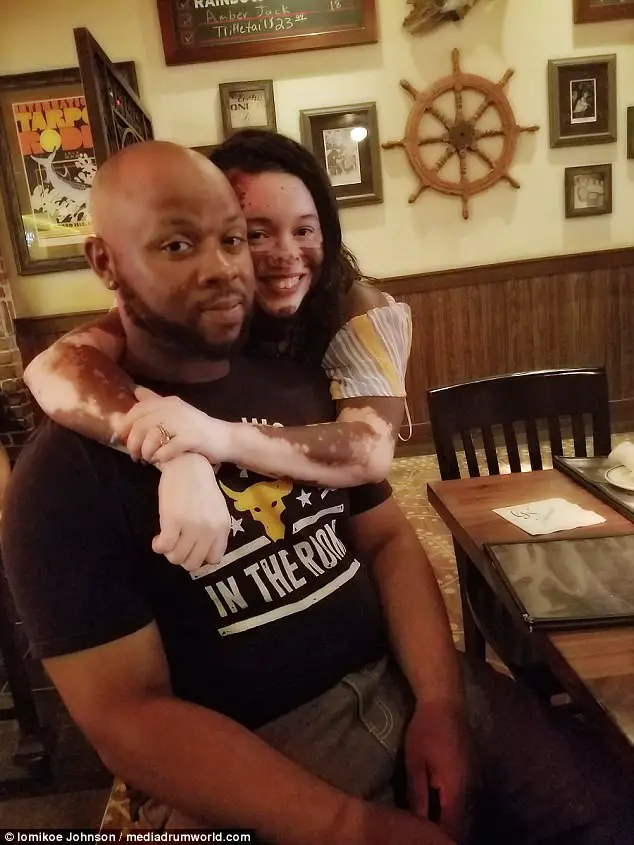 Iomikoe says the process of trying to cover up her vitiligo was becoming tiresome.
'Well it would take me forty-five minutes to an hour to put makeup on to cover spots and it was becoming very tiring,' she explained.
'My fiancé told me that I didn't need to do it anymore because he loves me no matter if I wore makeup or not.'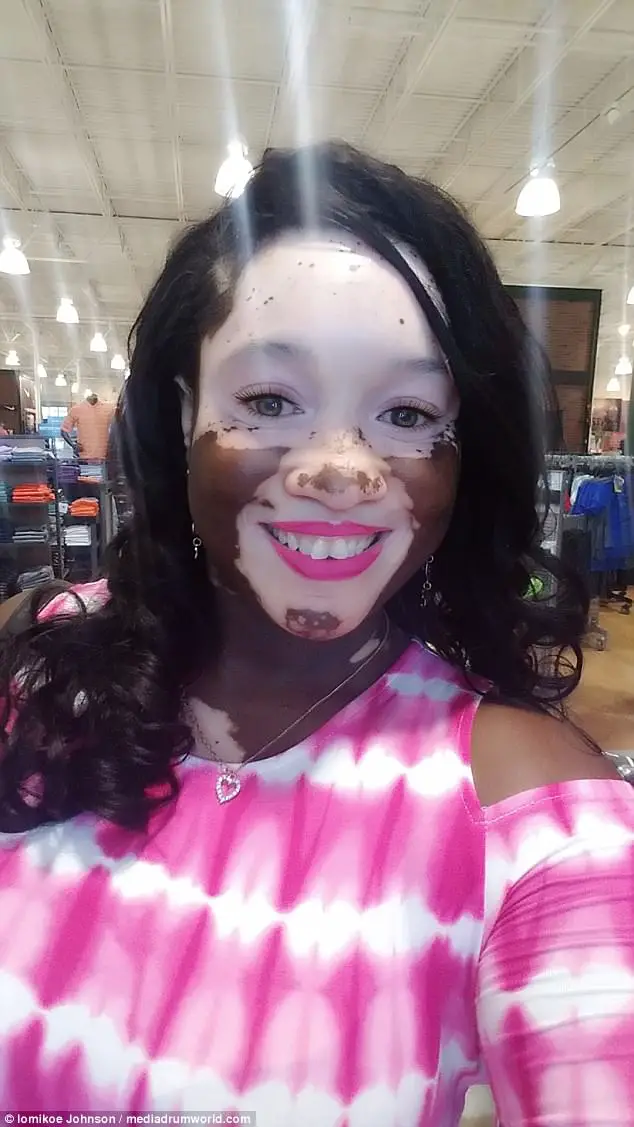 Things also changed for Iomikoe when she started seeing positive images of herself in the media.
'One day I woke up and I saw this picture on my Facebook of Winnie Harlow, the vitiligo model and I was like oh my god she's so beautiful.'
'She has the same skin disease as me and she embraced her beauty so I thought why shouldn't I do the same.'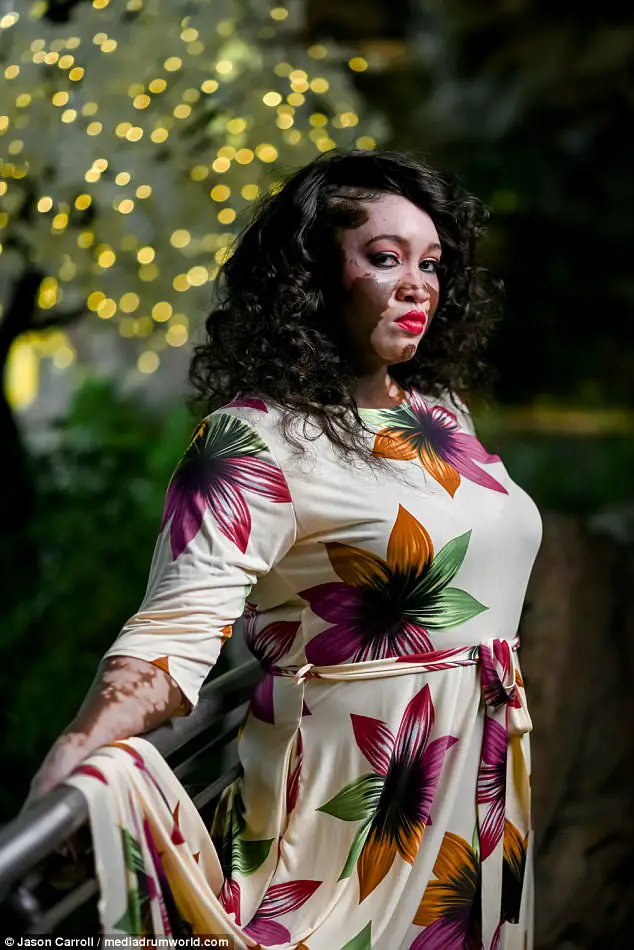 'I woke up one day and I didn't put on any makeup and since that day I haven't worn makeup since.'
'I was tired of people defining what they think is beautiful and it was my job to show them that beauty is beyond skin.'
Iomikoe now works as a model and wants the world to see her body as art.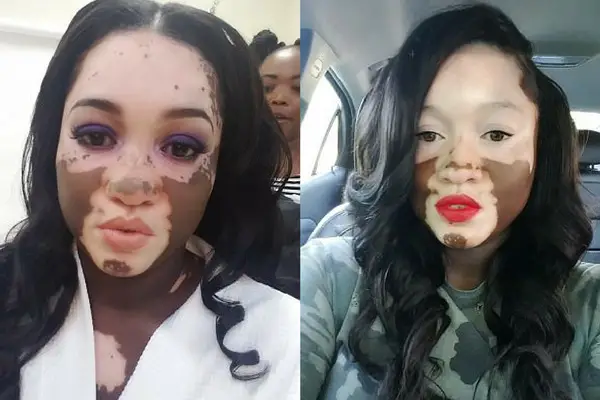 'My mom cried when I decided not to wear makeup anymore, she said she was so proud of me, my dad and my sisters all told me that I was so beautiful.'
'My children love me no matter what, they all cheer me on they are all proud of me they love me.'
'Despite of my skin they love me because of who I am and what I represent and they are my biggest cheerleaders, they encouraged me to be myself and embrace my beauty.'
'I want the world to see my art. I'm walking art, human art..'
Around one percent of the world's population or around 50-million people have vitiligo. 
Iomikoe was initially diagnosed with non-stop segmental vitiligo. But this has now turned into universal vitiligo which will see her body turn completely white.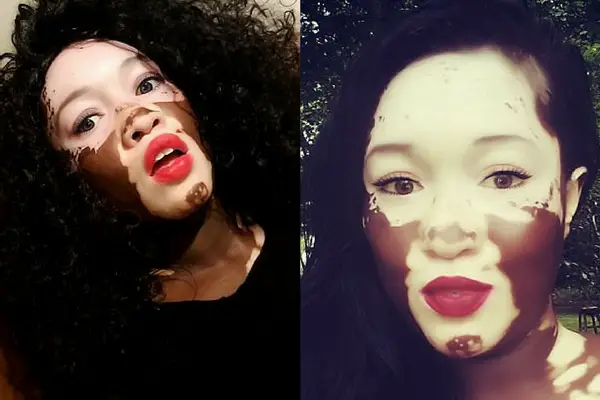 'I absolutely love myself, I love the skin I'm in, I'm so proud to be who I am I feel like vitiligo is my suit of armour and I think I am absolutely freaking gorgeous,' she added.
'I'm spotted with a purpose, it was who god created me to be, I feel like it is my job to show the world what I define as beautiful, I am a vitiligo goddess and I am proud to be uniquely different and created in god's own image.'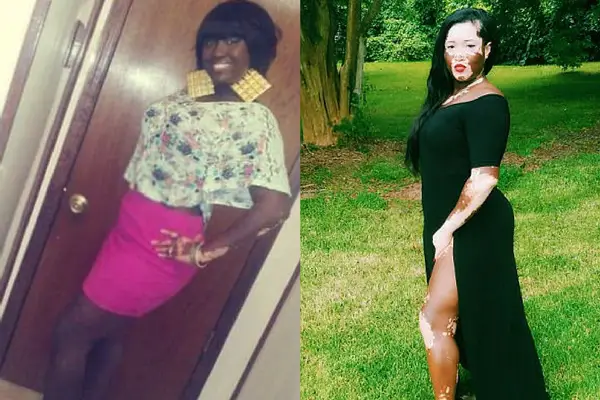 'I want people to know that you are not defined by your skin, you have to love yourself before anyone else can love you.'
'I just want them to embrace being different and uniquely made because god made us in his own image, don't be ashamed to be who you are, you have a purpose.'
'I want people to be empowered by my story and for them to remove the mask of feeling judged.'
'I want them to know that I'm cheering them on and that they are freaking beautiful creatures and "spotted with a purpose".
'Vitiligo can appear at any time in your life and all races can get it, vitiligo is not prejudiced anyone can get it at any time at any age.'