Leslie Jones is one of the most funniest and talented comedians today.
But sometimes the people with the biggest smiles have the saddest secrets.
Jones got brutally honest with her followers on Instagram Tuesday evening.
The 50-year-old comedian took a break from her rigorous fitness regimen to post a gym selfie, before questioning if she was 'doing it for nothing.'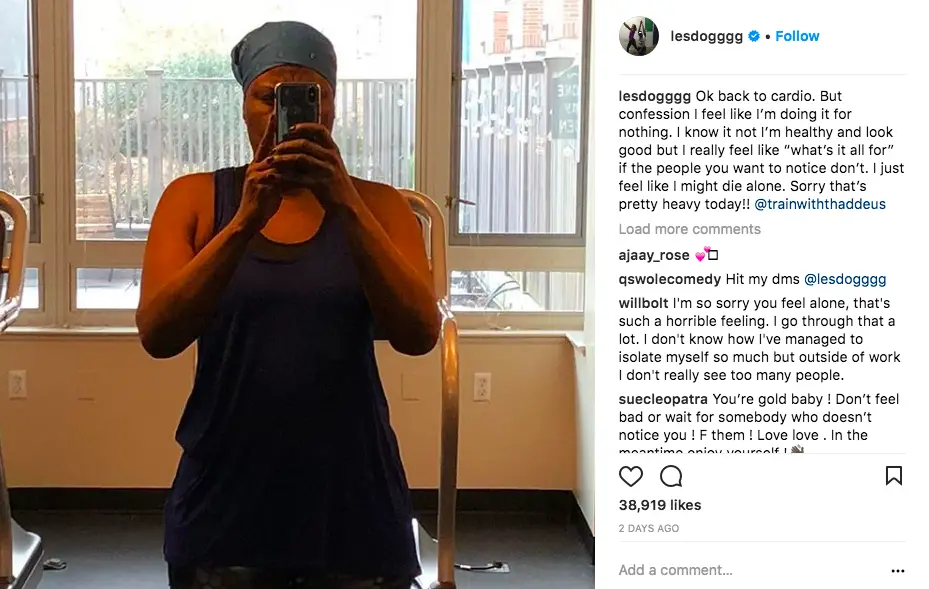 Instagram
The funny woman shared a pic of herself in a flowing black tank top and matching sports bra with a grey scarf covering her head.
She captioned the snap: 'Ok back to cardio. But confession I feel like I'm doing it for nothing.'
'I know it not I'm healthy and look good but I really feel like "what's it all for" if the people you want to notice don't.'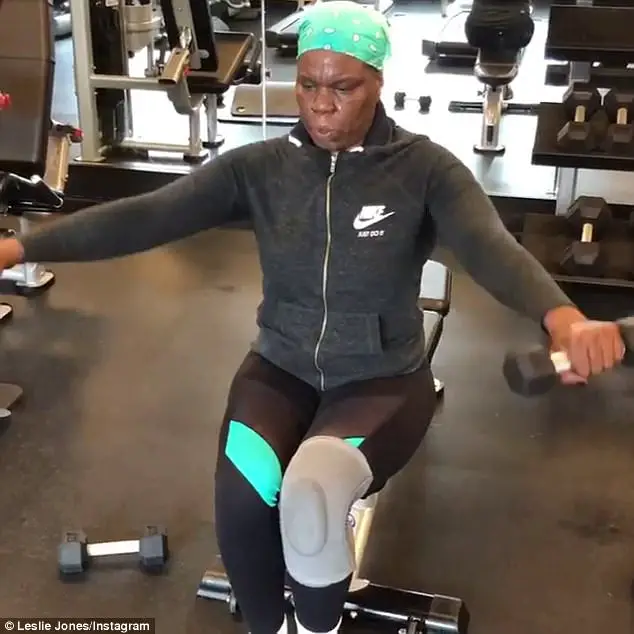 Worryingly she added: 'I just feel like I might die alone,' she shared. 'Sorry that's pretty heavy today!!'
Friends and fans reacted to the post, with nearly 37,000 likes and thousands of heartwarming comments.
Supermodel Coco Rocha was also moved by the post and commented, 'We all notice you being true to yourself and real in every way and that's a rare quality these days.
'You continue to do you lady. You can't please everyone so you might as well please yourself.'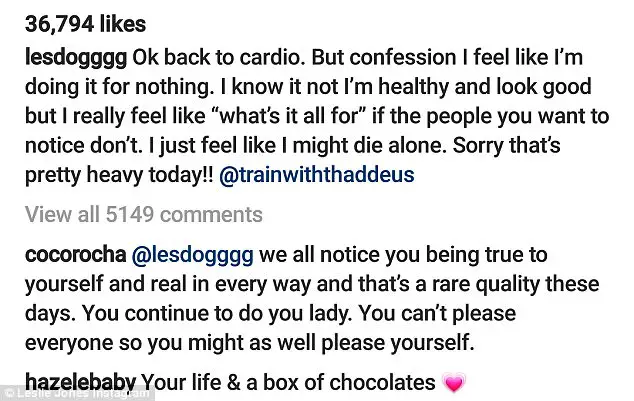 But the most moving comment came from actress Meagan Good.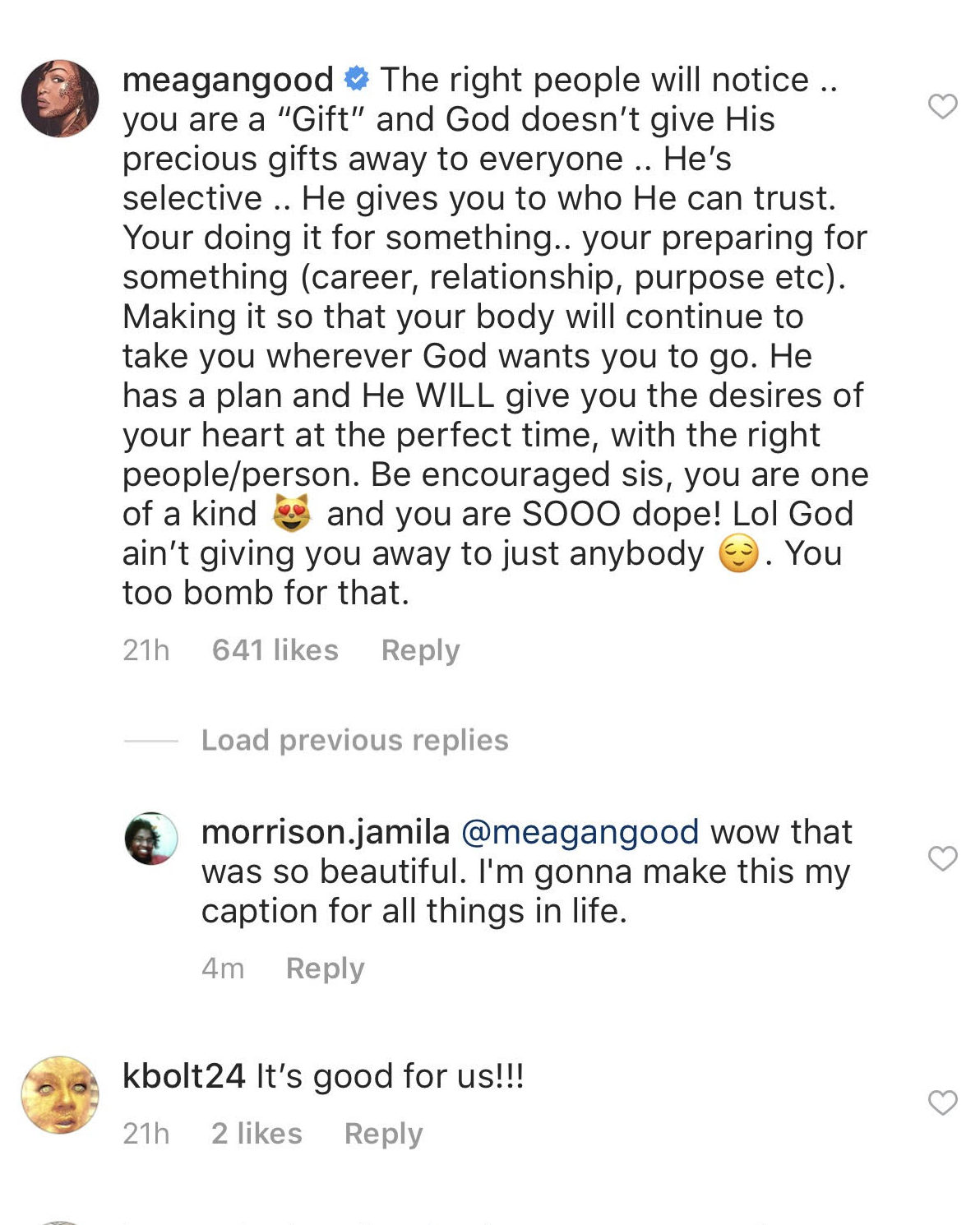 She wrote: "The right people will notice…you are a 'Gift' and God doesn't give His precious gifts away to everyone," she wrote.
"He's selective…he gives you to someone who He can trust. You're doing it for something…you're preparing for something (career, relationship, purpose, etc)."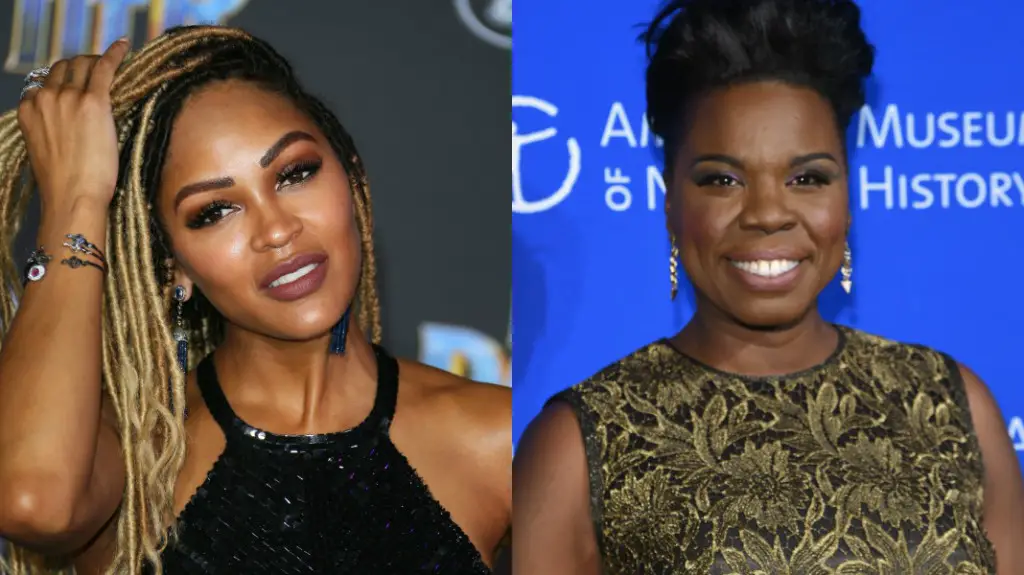 Madame Noire
"Making it so your body will continue to take you wherever God wants you to go. He has a plan and He WILL give you the desires of your heart at the perfect time, with the right people/person."
"Be encouraged, sis, you are one of a kind — and you are so dope. Lol God ain't giving you away to anybody. You too bomb for that."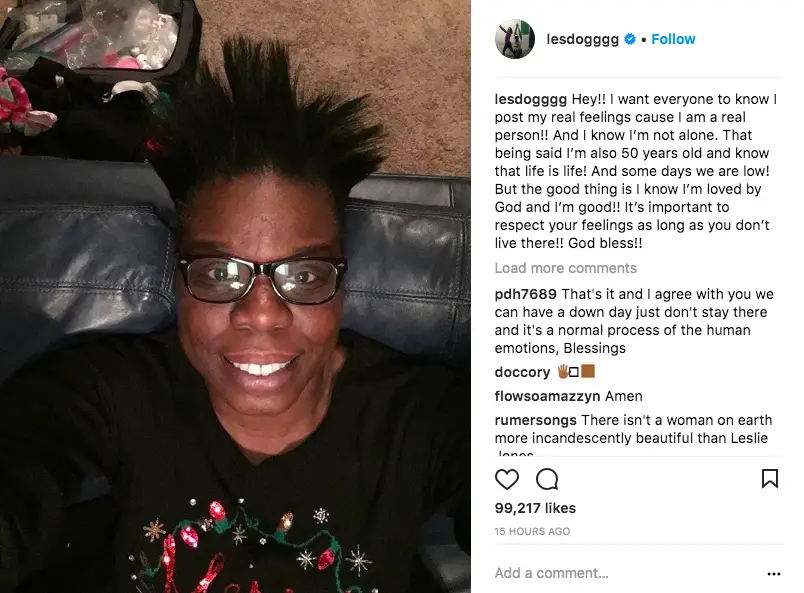 Instagram
After receiving the the heartwarming messages Jones took a cute selfie and captioned it: "Hey!! I want everyone to know I post my real feelings cause I am a real person!!"
"And I know I'm not alone. That being said I'm also 50 years old and know that life is life. And some days we are low!"
"But the good thing is I know I'm loved by God and I'm good!! It's important to respect your feelings as long as you don't live there!! God bless!!"