Have you seen the hilarious picture of the open mouthed woman in Beyonce's Instagram photos?
Susan Monaghan, was snapped staring in shock at Beyonce, 36, and Jay-Z, 48, as they passed her in a hotel corridor in New York on Sunday.
She subsequently became the butt of many hysterical memes.
Monaghan gave an interview to The Boston Globe on Wednesday about her sudden internet fame.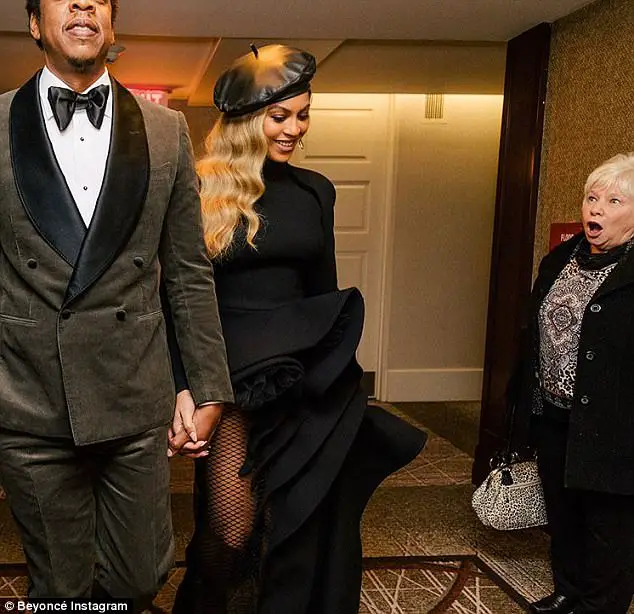 The woman, who lives in Shrewsbury Massachusetts, told the newspaper she was in NYC for her granddaughter's gymnastics competition.
Monaghan was also celebrating her daughter's birthday when she ran into Queen Bey and King Jay.
'I swear,' Monaghan said, 'I felt like I was hugged by an angel.'
'I'm thinking in my mind, "Who is this?" I looked at [Jay-Z] and he looked tall, and thin, and had curly hair, and was really good-looking.'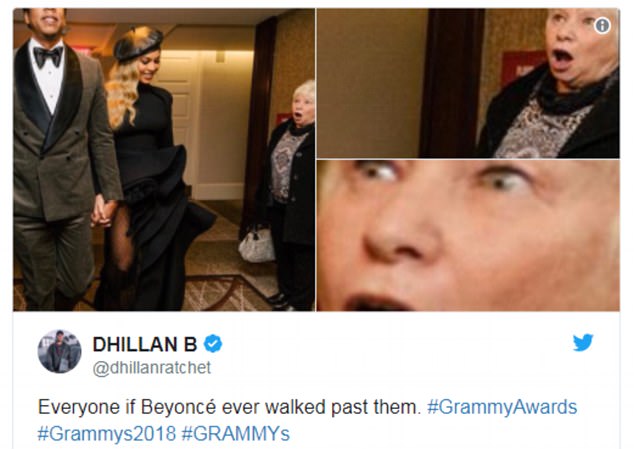 Of her enviable encounter with Beyonce, Monaghan said: 'I looked at her and all I could think was, "No one is going to believe me. No one is going to believe me."
Monaghan says the singer flashed her a smile that said, 'Don't worry, it's going to be OK.'
'It was so calming and so surreal,' she added. 'And then I realized, and I turned back, I was talking to Jay-Z. It was really funny.'
Asked why she thinks Beyonce posted the photo, Monaghan said: 'I think she posted it for me. So people would believe me.'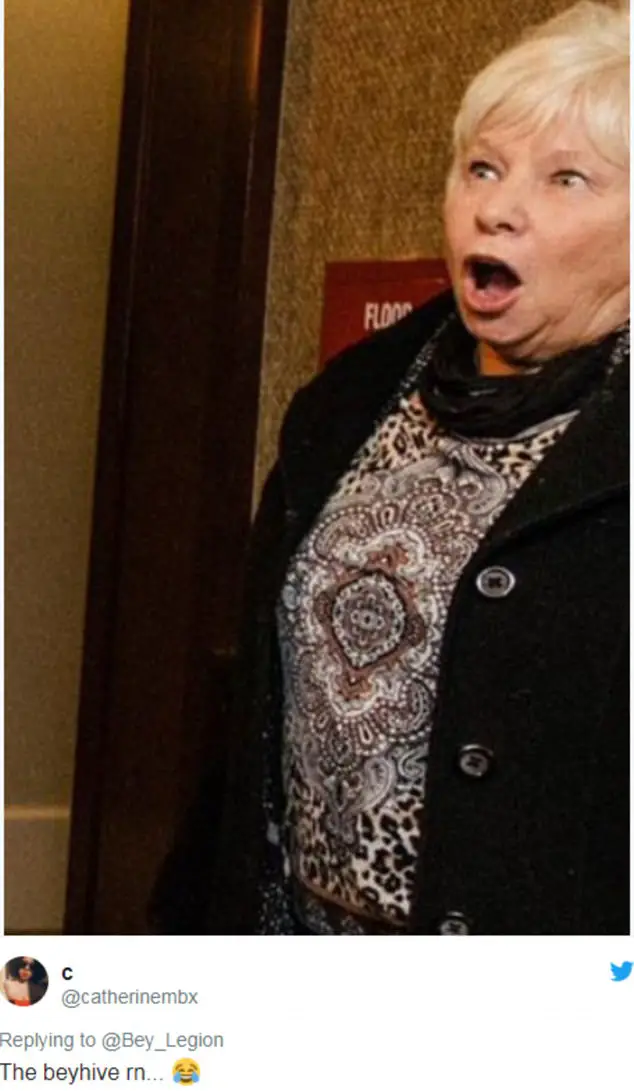 Monaghan's daughter Hiitt and granddaughter didn't believe her story until the photo began circulating online the following day.
'We started dying laughing,' Hiitt said. 'And she's like, "I told you I met them!"'

After Beyonce posted the photo of the lady, the picture soon went viral.
Some of the most hilarious memes that people shared on Twitter included one from a user who wrote, 'Everyone if Beyonce ever walked past them.'

Another user wrote, 'When you realize you're lucky to be alive during the same era as Beyonce.'
One person couldn't stop laughing at the fact that Bey made sure to include the woman's reaction in her slideshow.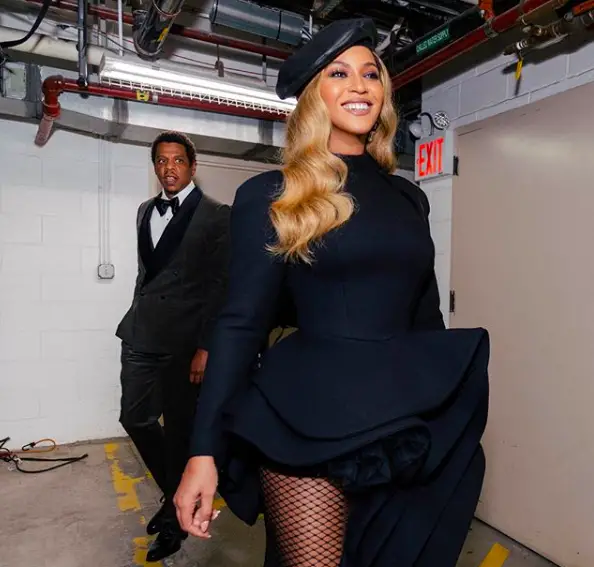 'Lmao this has me weak cause she could've easily cropped that woman out but she said, "No. I am Beyonce. Watch how the peasants look at me."'
Meanwhile, one person complemented how Beyonce looked sharing, 'I love the way that Beyonce is smiling."
The user added: 'It's like 'I know. It happens all the time, but it is still sweet when people react like that. Like she's a teeny bit embarrassed but still happy.'
The memes are still flying around online writing, 'This lady is all of us when we randomly see Beyonce and Jay-Z walking by.'