Jennifer Hudson is coming for her second Oscar hunty!
The singer won a slew of awards for her first starring role as Effie White in 2006's Dreamgirls.
The former American Idol finalist won the Academy Award for Best Supporting Actress and has lined up another potentially award-winning role.
According to E! News at his annual pre-Grammys party on Saturday night (Jan. 27) music legend Clive Davis confirmed Hudson will be portraying the Queen of Soul Aretha Franklin in a new biopic.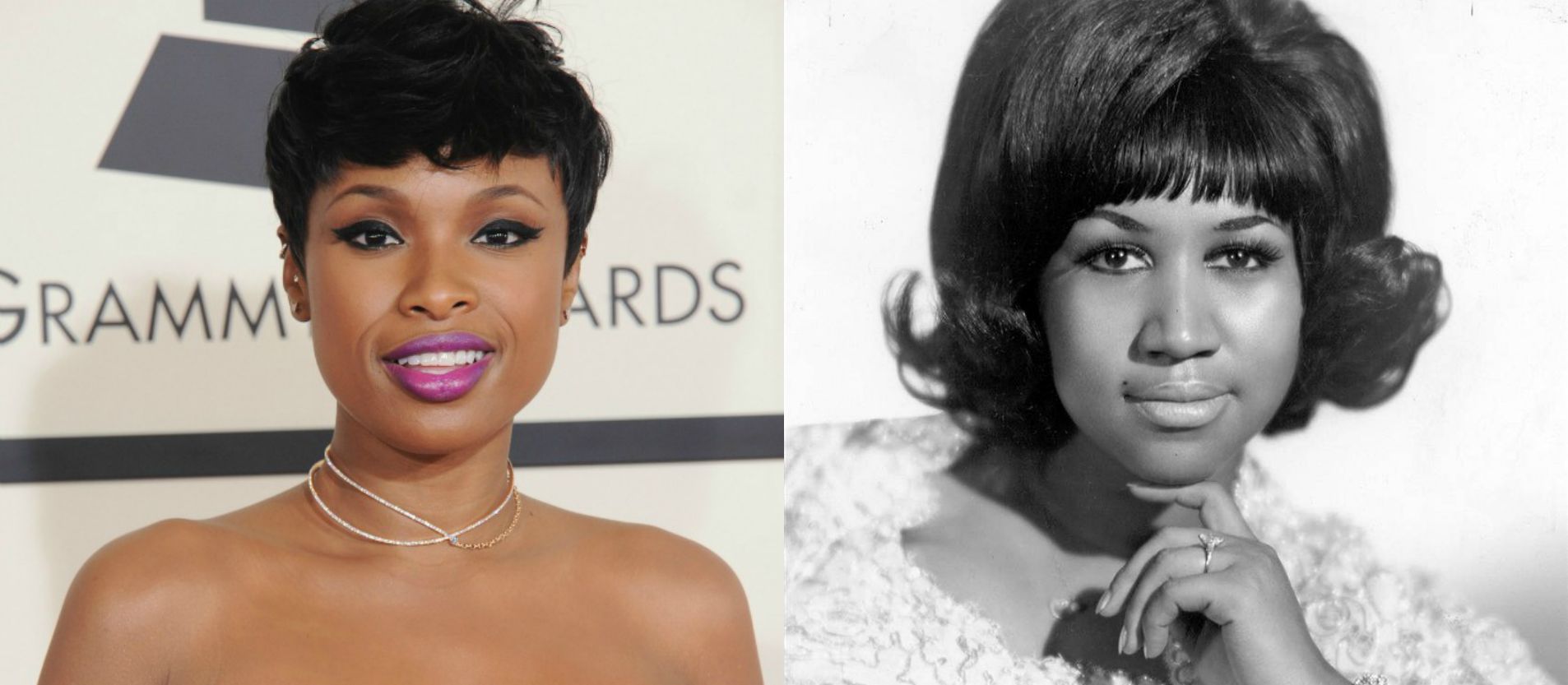 Hudson had the crowd grooving at Davis' party with a medley of Franklin's hits, including "Respect," "Rock Steady" and "Think."
Davis, who also mentored Franklin, said JHud had been "anointed by Aretha herself."
Instagram
Hudson later confirmed her starring role on Sunday night (Jan. 28), by posting a pic from the red carpet at Davis' party.
Hudson captioned her Instagram post: "And this guys… I don't even know what to say… look at God! #Arethafranklin u have no idea how humbled I am!"
According to E!, at the party, Davis called Hudson a "transcendent" performer, saying, "she stops any and every show she's in.'
'Her voice is truly incredible. When they ask, 'Where's the next Aretha? Where will the next Aretha come from?' I say, 'It's her.'
Instagram
Rolling Stone added that Davis also said, 'When the biopic of the great Aretha Franklin is filmed next year, the artist anointed by Aretha herself to play her is the next performer.'
'Aretha personally told me that last week.'
Davis, who signed and worked with both women, also revealed Hudson is currently in the studio working on a new album.
He hopes it will be a "classic" adding 'she's in the tradition of Adele, she's a singer's singer.'
Hudson has previously stepped into Franklin's shoes by singing her songs at the 2011 Grammy Awards and the 2014 BET Awards.
Franklin has said that Hudson or singer Audra McDonald were her first choices for the film.
At one point, Oscar-winner Halle Berry was Franklin's first choice, but the actress turned it down after admitting she couldn't sing.