Tia Mowry is excitedly counting down the weeks until she has her second child. 
The Sister, Sister star announced to fans on Friday the gender of her baby. 
The 39-year-old actress posted a gender reveal video on her new YouTube channel Tia Mowry's Quick Fix.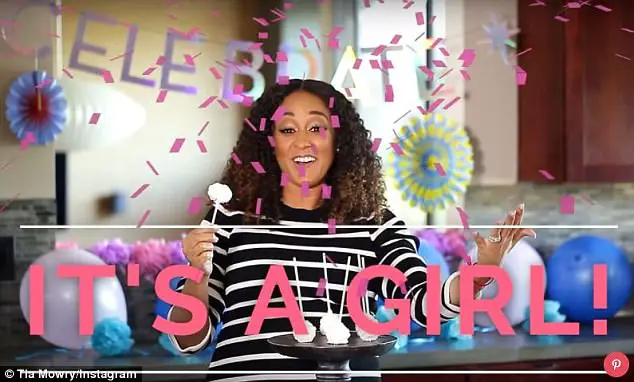 The Pepperdine University alum loves to cook. She even starred in the Cooking Channel seriesTia Mowry at Home. 
She showed her Youtube fans how to create their own gender reveal treats.
The expectant mom bit into a cake revealing a pink filling. 'We're having a girl! Cree is going to have a baby sister. We're so excited,' she said in the video.
Tia and her husband Cory Hardrict share son—Cree Taylor who is six-years-old.
Mowry is six months pregnant. 
In one of her YouTube videos, the mom-to-be shared her New Year's resolutions. One of which was to be more present for her children.
'I don't want to feel like I'm leaving my son Cree out,' she said.
'Being a twin, it's really important to focus on your children's individuality.'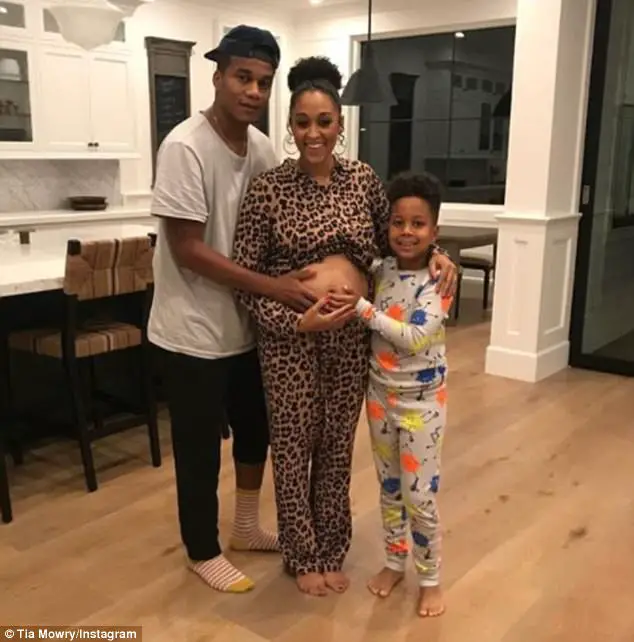 'I just want to make sure that I'm the best mom and that I'm present for both my children.'
The Game star has been married to Hardrict since 2008. The couple dated for seven years before exchanging vows at the Four Seasons in Santa Barbara.
In a marriage Q&A, Cory revealed that he knew Tia was the one when he first moved to Los Angeles. 
'I was dirt poor, I didn't have anything and she appreciated everything for what it was and she loved me for me,' he said. 'It was real love.'