Despite all the facials, potions, tips and tricks – I know I'm getting old. 
But the one thing I love about film is that it is forever. Just like a warm blanket and a nice cup of cocoa Disney movies have always been my friend.
The songs and the characters have a sense of familiarity that is truly comforting.
But do you ever wonder what happened to your favorite Disney princess after they lived 'happily ever after?'
What if they aged like you and I?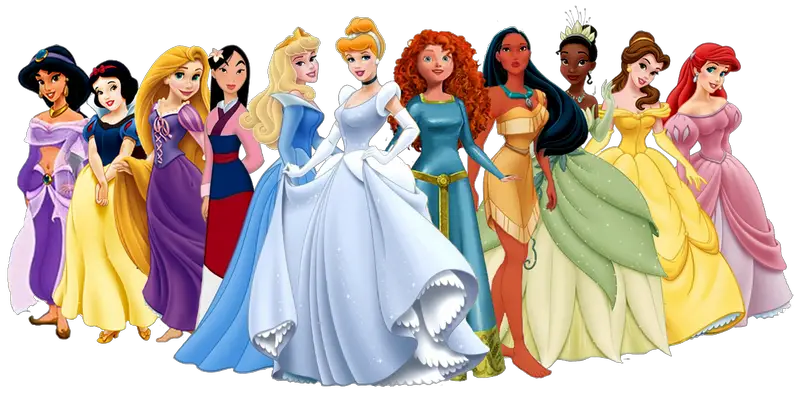 Artist Isaque Areas decided to draw what Ariel, Pocahontas and a host of other Disney heroines may look like now.
He judged their ages from when their movies came out and then start the ageing process from there.
Some of these Disney Princesses are literally grandmas now – and it's wonderfully weird!
#1. Ariel – The Little Mermaid (1989)
Princess Ariel was the pretty red-headed mermaid who sang 'Part Of Your World' in the Disney 1989 classic The Little Mermaid.
Ariel lived through much of her young life with a longstanding admiration of the human world.
She longed to someday experience life above the sea.
This is what Ariel looks like now that she's on land.
She now has to worry about taxes and what color hair dye she has to buy to maintain her red locks.
Well at least she's still married to Prince Eric!
#2. Snow White – Snow White and the Seven Dwarfs (1937)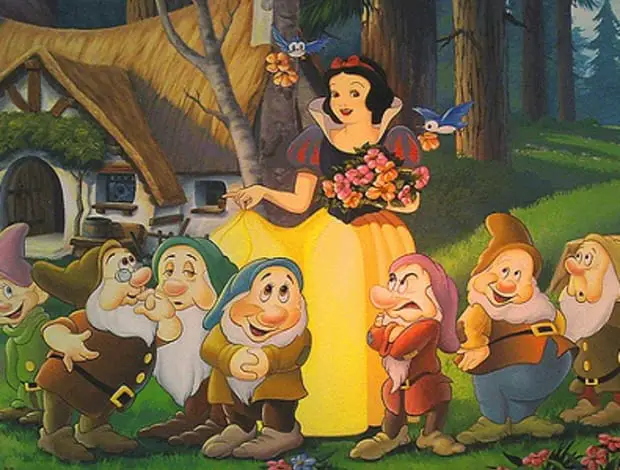 If you think you're doing it tough just think about poor Snow White. She lived with her stepmother the evil Queen who feared her beauty surpassed her own.
She forced Snow White to work as a scullery maid.
When the Queen discovers she isn't the 'fairest of them all' she orders her Huntsman to take Snow White into the forest and kill her.
Luckily for Snow White the Huntsman cannot bring himself to kill her. He urges her to flee into the woods and never look back.
She is then forced to make friends with woodland creatures and seven adult dwarfs.
They all live in a cramped cottage.
The Queen eventually discovers that Snow White is still alive and creates a poisoned apple that puts her in a "Sleeping Death."
It can only be broken by "love's first kiss",  A year later, a prince, who had previously met and fallen in love with Snow White, learns of her eternal sleep and visits her coffin.
Saddened by her apparent death, he kisses her, which breaks the spell and awakens her.
So now awkwardly she has no other choice but to marry him. So yes, she does look slightly haggard but wouldn't you?
#3. Mulan – Mulan (1998)
Mulan is one of my favorite Disney characters.
The strong Chinese maiden disguises herself as a warrior in order to save her father.
It's one of the most progressive Disney films for a female of all time.
So with all that exercise it's no wonder she still looks great!
#4. Belle – Beauty And The Beast (1991)
Belle is a beautiful and intelligent young woman who wants to gain knowledge rather than fall in love.
Even though the Beast looks intimidating and scary at first, once Belle takes the time to get to know him, it's clear that his rough exterior is a just a facade.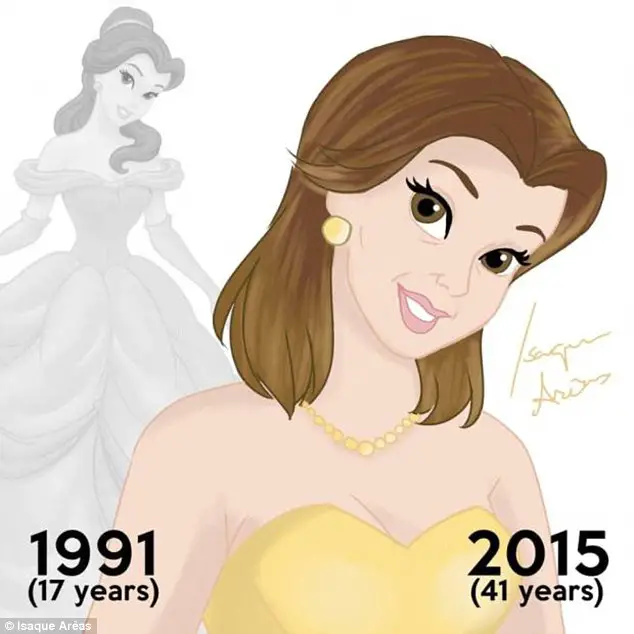 The Beast is kind and gentle. He just needs someone to give him a chance to show it.
One of the central themes of Beauty And The Beast is to look beyond what you see.
But Belle is just as beautiful on the outside as she is on the inside decades later.
#5. Jasmine – Aladdin (1992)
Princess Jasmine is the beautiful dreamer who loves her pet tiger, Rajah.
She is free-spirited, confident, and kind.
Then she meets the hottie Aladdin and discovers the wonders outside the palace walls…
#6. Princess Aurora – Sleeping Beauty (1959)
As revenge for not being invited to Aurora's christening, an evil fairy named Maleficent curses baby Aurora.
Sleeping Beauty is a classic.
Can you believe when Sleeping Beauty was released in 1959, the film was both a critical and commercial failure?
To this day Princess Aurora receives negative press for being passive and naive.
Despite this she has established herself as a popular character for her beauty and impeccable fashion sense.
#7. Cinderella – Cinderella (1950)
Cinderella is the beautiful orphan who is forced to work day and night looking after her step-monster and her daughters.
But thanks to a fairy godmother and a handsome prince, Cinderella's problems soon disappear.
And doesn't she look lovely?