On Thursday, talks show queen Wendy Williams got emotional, as she closed out the end of season 10 of The Wendy Williams Show.
"This season has been, well, hell for me, in a weird way," admitted the 55-year-old host, who is going through a divorce from longtime husband Kevin Hunter.
"I appreciate doing this show because it's my one hour where I get to be fun and forget about stuff," she continued.
"You've seen me pass out the season, you've read [about me] in tabloids and the paparazzi and all that, but through it all, my one joy — aside from my son and my family — is you."
"I'm not doing this show forever, but I certainly will be back for season 11," she added. "A lot of people didn't think we could do it, but we did it! September 16. I love you for watching, and I'll see you next time on Wendy."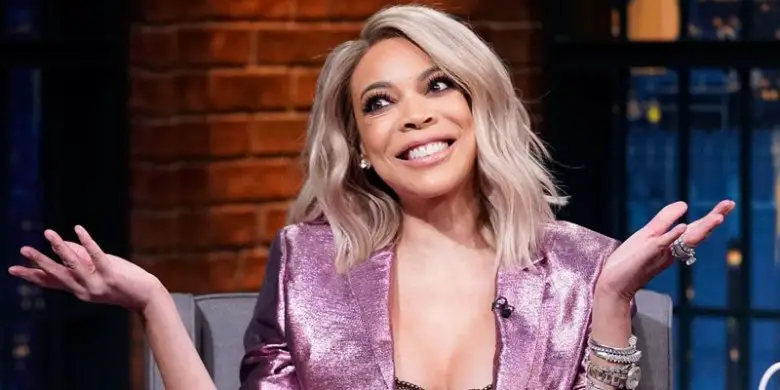 During the course of the season, Wendy sensationally admitted she is "not on the market."
She revealed that she is dating a doctor who she is "crazy about."
"I'm not on the market anymore. I'm not in love. I don't know how I'm doing. I'm not in love but there's somebody that I'm crazy about," Williams told her excited studio audience.
"It helps that he's a doctor. He's been married. His kids are in their 20s, and yes he's black. He's brown-black."
Williams filed the a petition to divorce her husband of more than 20 years, Kevin Hunter, in New Jersey in April.
It emerged that Kevin Sr has been having a 10 year affair with mistress Sharina Hudson.
The pair recently had a baby daughter behind Wendy's back – causing the 54-year-old to end her two decades long marriage.
Kevin has demanded child and spousal support  in the ongoing divorce battle.
In March, during an emotional monologue on her talk show, Wendy revealed through tears that she had been staying at a sober-living house.
"You know me for being a very open and truthful person," she began the segment on The Wendy Williams Show fighting through tears.