The story of a 11-year-old girl who suffered horrific burns after a friend poured boiling water on her, continues to make strides in her recovery.
Jamoneisha 'Jamoni' Merritt spent 16 days in Harlem Hospital after the brutal attack that burned more than 85 percent of her face. 
But she has inspired many with her positive attitude, that would have quite simply broken someone twice her age.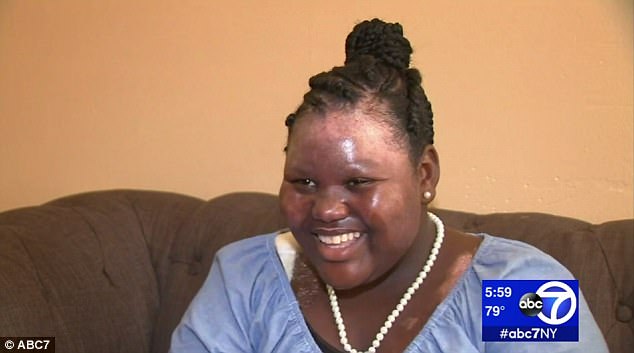 Jamoni suffered second degree burns to her face, shoulders and back, when her "friend" Aniya Grant Stuart, 12, threw boiling water over her.
'When I fell asleep all I felt was hot water dripping down on my face, and they put me in a cold shower and threw ice on me,' she said to ABC7.
'I started screaming and yelling. At first when I was in the hospital, I was looking sad and stuff, and crying.' 
Aniya was later hospitalized after trying to kill herself with a knife when she saw the extent of the injuries she had inflicted on Jamoneisha. 
Under doctors orders Jamoni has been forced to stay out of direct sunlight as she heals.
But the young girl is just thankful she is no longer in hospital. 
'Now when I'm home, I just smile, dance and get ready for tomorrow,' she said to ABC7. She added: I'm not angry, because I have to be happy.' 
But Jamoni's mother is extremely angry at the circumstances that led to her daughter's injuries.
Although Aniya has been charged, Ebony Merritt wants the two other girls at the sleepover as well as one of the girl's mothers charged too.  
'I just want justice for Jamoni,' Ebony Merritt said. 
Merritt said her daughter will have to be homeschooled for a few months while she continues to heal.
'Her arm is still raw, it hasn't healed yet,' Meritt told New York Daily News last week. 'And she can't go outside in the sun.' 
'It's going to take maybe about six months for all her color to come back in.' 
Meritt posted photos on Facebook of Jamoneisha gorgeous smile at her home on Friday.  'Can't you see the look on her face. She's in good spirits,' Meritt wrote in the caption.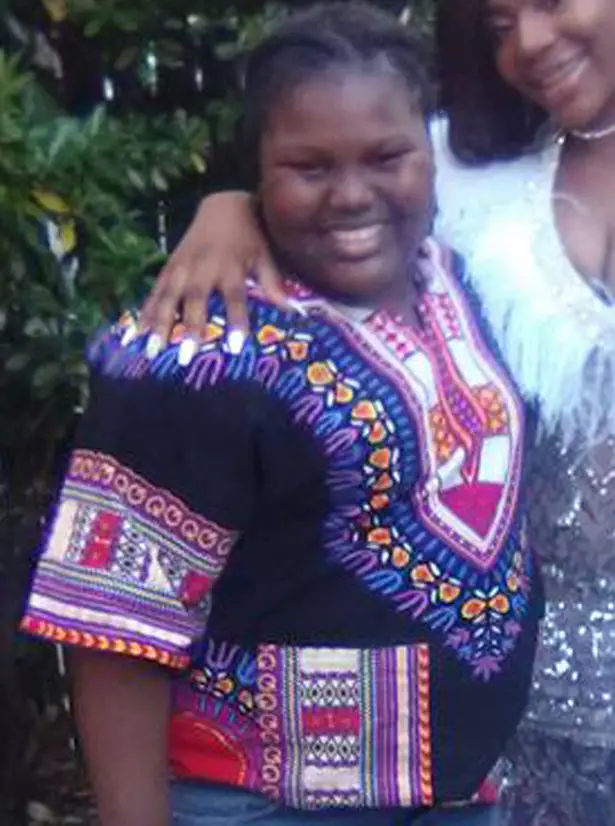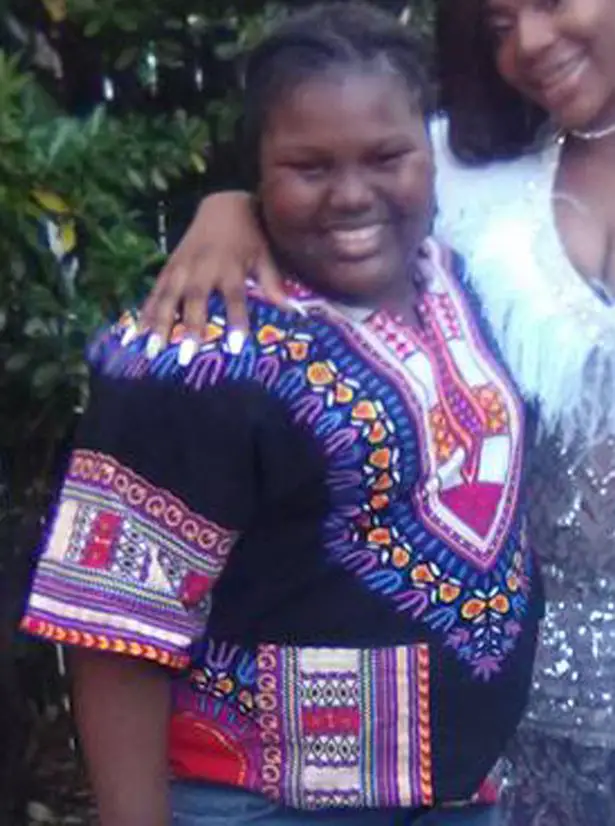 'She's great she want to thank all of y'all for the love that you showed her.' 
Jamoneisha revealed that Aniya and two other friends had threatened to prank her if she fell asleep on the night of August 7. 
The girls were having a sleepover at Aniya's house, but Jamoneisha felt tired and fell asleep on her couch. 
She awoke to incredible pain as her face burned from the boiling water. Aniya allegedly filled a cup with boiling water before pouring it on Jamoneisha's head, neck, face and chest.
Aniya and the girls had attempted to recreate the 'Hot Water Challenge', a popular prank on YouTube where people film themselves throwing boiling water on friends.