With so many negative stories about young people, in particular our young black boys, I couldn't be more prouder of these incredible kids.
Devonte Cafferkey, Sammy Farah and Shawn Young are still in school, but heroically saved a man's life who was trying to jump off a bridge. 
Devonte, 13, and Sammy, 14, ran to hold onto the man sitting over the edge of a dual carriageway in Waltham Cross, U.K.
The suicidal man had a rope around his neck. 
As Shawn, 12, called for help, the schoolboys told the suicidal man, "you've got family… it's not worth it".
The youngsters bravely kept the suicidal man talking when they saw him perched 25ft above the overpass.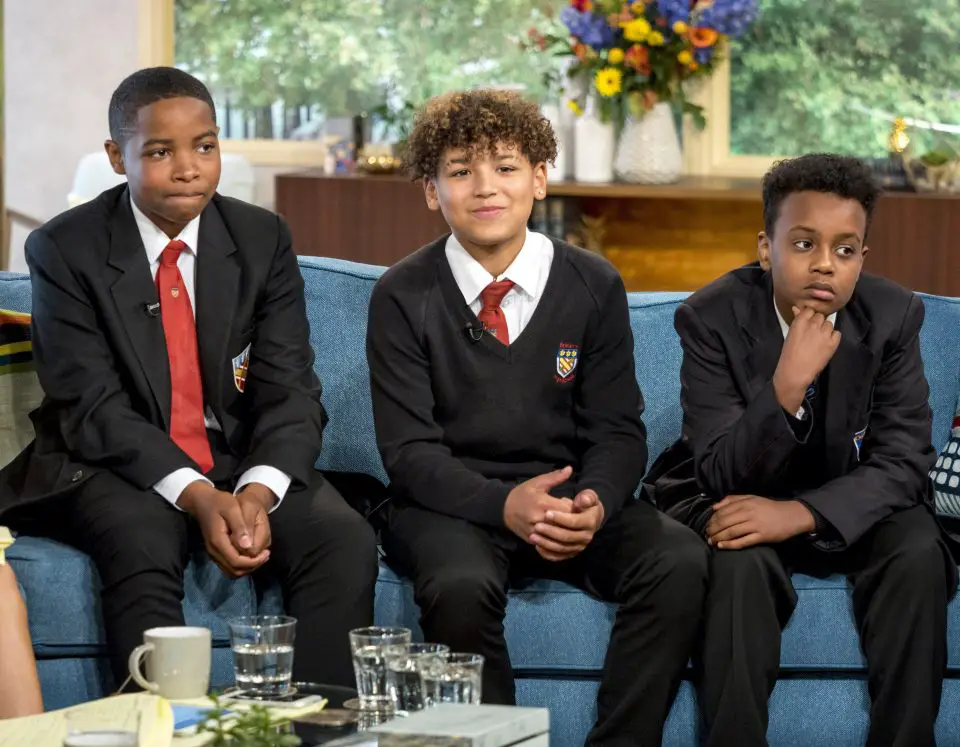 Appearing on British television Devonte said: "We ran and got help and we saw a rope around his neck and we were persuading him not to jump."
They were joined on 'This Morning' alongside mental health campaigner Jonny Benjamin, who was himself saved from suicide by a stranger.
"He was crying and wiping his eyes, we said you've got family, it's not worth it. We was keeping him calm so he doesn't quickly jump off."
One of the youngsters said they spoke to him as they didn't want people to see him die.
Now their remarkable efforts have seen them nominated for The Royal Humane Society Award.
Shawn's mum, Carol, said the boys managed to do what many adults might not have been able to.
"They were coming from school and loitering around, Shawn was telling them to hurry up," the 52-year-old told Hertfordshire Mercury.
"If they had been messing around a bit longer, who knows what they would have come and met instead?"
"I feel like they were meant to be there to help him."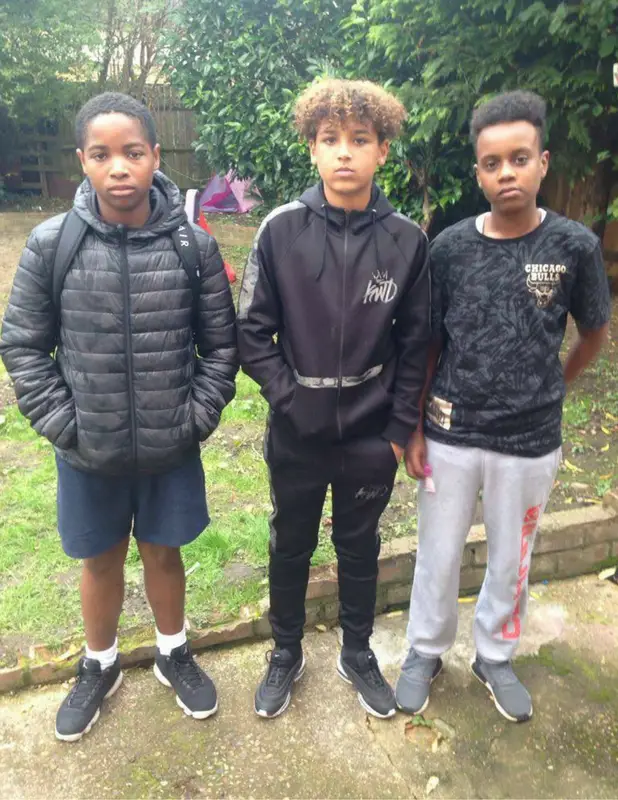 "Shawn told me what happened when he came home. I let him finish the whole story and the whole way through I was smiling because there was nothing I could add to it."
Jacqueline Cafferkey, Devonte's mum, said the incident has had a huge impact on her son.
"Devonte did not want to go to school on Monday," which Jacqueline said "never happens".
"He does not want to talk about it, it has been hard. Sammy has come over and has been quiet."
"I am filled with pride, I keep telling him he saved someone's life and I hope that he realises that now."
Mohamed Farah, Sammy's dad, described his son as a "quiet and humble boy".
"He has always been helpful to other people, when he sees an older lady on the street with shopping he goes to help," he said.
He added: "What they did was very brave. The man was a lot bigger and stronger than them and he didn't care about his life so he could have hurt the boys. But they just ran to help."
Thankfully the man is recovering in hospital. The boys have since visited him where he has thanked them in person.