If you're a 90s baby you probably spent your Saturday mornings watching The Mighty Morphin Power Rangers.
And when you weren't watching the show you were probably running around pretending to be a Power Ranger!
You had the toys, costumes and whatever other memorabilia you could get your hands on.
Power Rangers was literally THE show to watch and the franchise is still continuing.
A movie reboot starring Hunger Games actress Elizabeth Banks came out earlier this year (although the original movie was the best!)
So where are the first generation of Power Rangers now?
#1. RED RANGER: Jason Lee Scott played by actor Austin St. John.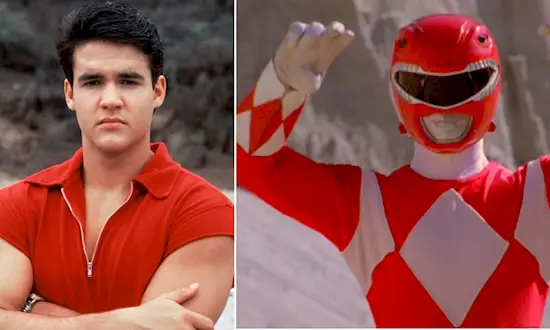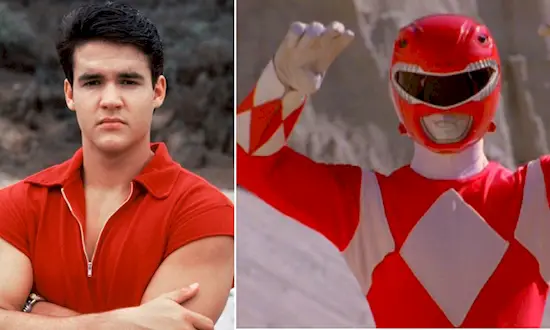 Jason was the original Red Ranger from the first franchise of the Mighty Morphin Power Rangers and was the leader of the group.
Jason was heavily into martial arts and was the 'typical jock.'
But beneath the surface he was extremely big-hearted, outgoing and friendly.
He was always willing to help someone out when they needed him.
He became close to Blue Ranger Billy and took him under his wing as he was seen as the 'geek.'
Jason taught him martial arts to boost his confidence and how to defend himself from bullies Bulk and Skull.
He also have a romantic connection with Pink Ranger Kimberly.
When Tommy Oliver was introduced as the Green Ranger they became rivals but eventually found a mutual respect for one another.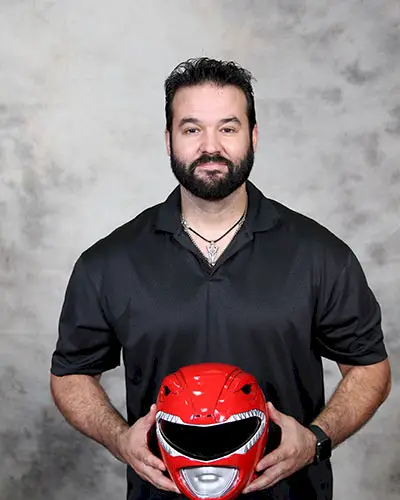 These days 41-year-old Austin St. John. works as a emergency medical technician but still pops up at Power Rangers conventions.
He recently appeared at the 2014 Power Morphicon.
St. John will return to the acting world in a upcoming post-apocalyptic thriller Survival's End. He also has several other projects in the pipeline too.
#2. YELLOW RANGER: Trini Kwan played by actor Thuy Trang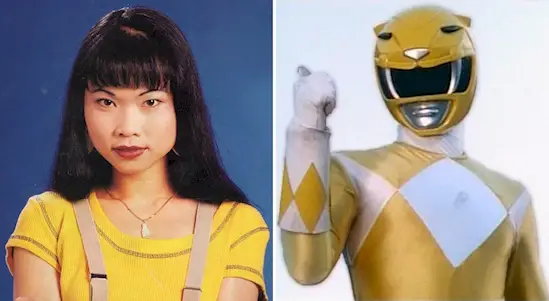 Actress Thuy Trang played Yellow Ranger Trini Kwan.
Trini was highly skilled in kung fu and would later become proficient in the art of Praying Mantis Kung Fu.
Trini's signature fighting style included lightning fast maneuvers and powerful high kicks.
Along with Billy –  The Blue Ranger – Trini was extremely intelligent.
She was also street smart and often had to translate Billy's techno talk for the other Rangers.
She was soft-spoken and polite and caring and was devoted to saving the world and protecting others.
Tragically actress Thuy Trang died on September 3, 2001 in a tragic car accident near Bakersfield, California.
She was just 27 years old.
Trang died before reaching the hospital, due to the internal injuries she had sustained from the crash.
Trang's body was cremated a week later on September 10. Her ashes are buried at Rose Hills Memorial Park in Whittier, California.
Her Power Rangers co-stars Amy Jo Johnson, Austin St. John, David Yost and Walter Emanuel Jones attended the funeral and memorial service to pay respect to their fallen co-star.
#3. BLACK RANGER: Zack Taylor played by Walter Emanuel Jones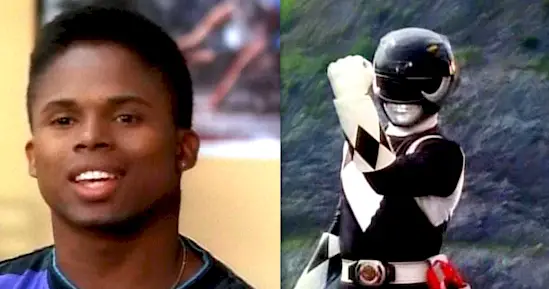 Black Ranger Zack was funny, witty, popular and charismatic.
He enjoyed playing basketball and had some pretty impressive skills on the dance floor.
He also loved chasing girls and hanging out with his fellow Power Rangers when they weren't busy trying to destroy evil.
Though he loved all the friends, Zack's best friend was Red Ranger Jason.
The choice of color for the Black Ranger and Yellow Ranger have been a source of criticism among fans – due to the belief these colors represented their racial backgrounds.
It was said to be this along with contract disputes that led to Yellow Ranger Thuy Trang and Black Ranger Walter Jones leaving the show prematurely.
Back in 2009, 45-year-old Walter Emanuel Jones made headlines after he was busted for a DUI.
He was arrested and later released on bail.
Jones has worked consistently as an actor with bit parts in Buffy The Vampire Slayer and Moesha.
You may not have noticed when Jones (who is well practiced in tae kwon do) was busy fighting bad guys that he actually has a middle finger missing.
The finger is missing from his left hand from an accident when he was just four years old.
He will be reuniting with Red Ranger Austin. St John in upcoming film called Gideon's Frontier.
#4. PINK RANGER: Kimberly Hart played by Amy Jo Johnson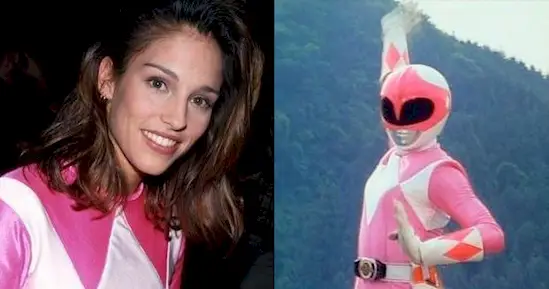 Kimberly Hart was the girl everyone wanted to be and every boy wanted to be with.
At the start of the series she often made sarcastic and witty remarks.
She seemed unaware of her beauty and was focussed on being a gymnast and a cheerleader.
But as the series progressed she becomes a more deeper and kind-hearted person.
She taught dance classes at Angel Grove's Youth Center and knew Sign Language.
She even interpreted for a student with a disability.
Kimberly's best friend was Yellow Ranger Trini Kwan, with whom she shared a passion for the environment with.
She also had a brief romance with Red Ranger Jason but had a long term relationship with Green Ranger Tommy Oliver.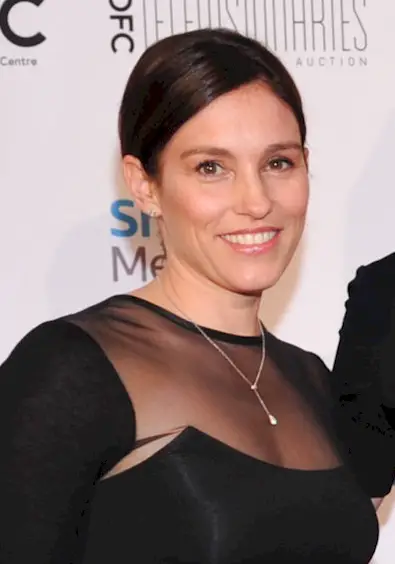 45-year-old Amy Jo Johnson is still acting today and has had roles in programs like Flashpoint, Cracked and Covert Affairs. 
Johnson is also a singer-songwriter and has released three albums: The Trans-American Treatment (2001), Imperfect (2005) and Never Broken (2013). 
She has performed all over the Los Angeles area with 'The Amy Jo Johnson Band'.
Johnson now lives in Toronto and is married to Olivier Giner. They have one daughter, Francesca Christine, born in December 2008.
#5. BLUE RANGER: William "Billy" Cranston played by David Yost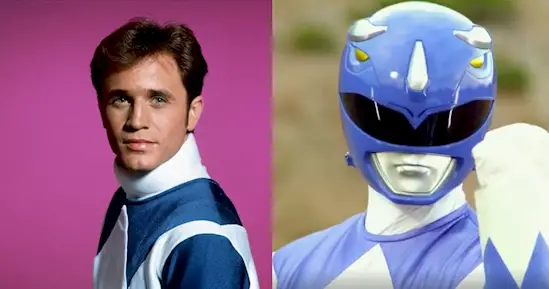 Blue Ranger Billy was the stereotypical 'nerd' and the brains of the Power Rangers team.
He created many gadgets to solve the Rangers problems and even invented the wristwatch communication device that connected them to their mentor Zordon.
Billy's intelligence would help the Rangers save the world on many occasions.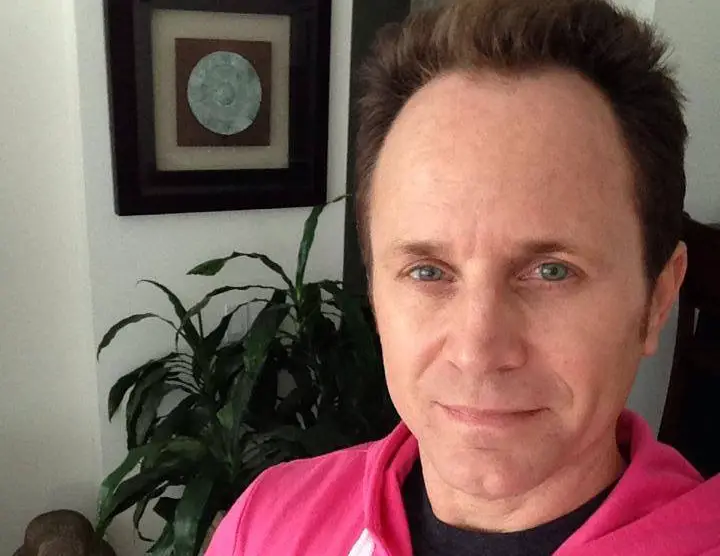 47-year-old David Yost has stated in a 2010 interview that he had walked off the set of Power Rangers due to bullying over his sexuality.
He claims creators, producers, directors, and writers made repeated homophobic slurs towards him.
However, producer Scott Page-Pagter has denied these allegations, claiming Yost left over a salary dispute and had conflicts with members of the crew.
Despite this revelation he was the last of the original Power Rangers to leave the show.
After Yost left the show, he had thoughts of suicide and tried to get rid of his homosexuality with conversion therapy.
He tried this controversial method for two years, but was unsuccessful.
Eventually, he had a nervous breakdown which resulted in his psychiatric hospitalization for five weeks.
After he checked out, he moved to Mexico for a year and eventually accepted his sexuality.
Yost has transitioned into producing and was notably a segment producer for The Real Housewives of Beverly Hills.
#6. GREEN RANGER: Tommy Oliver played by Jason David Frank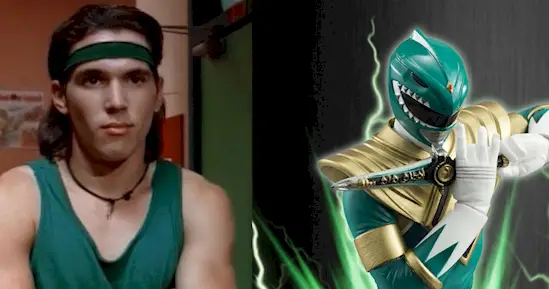 Tommy Oliver is first introduced to the Mighty Morphin Power Rangers in a five-part episode "Green with Evil."
He was shown as a new student at Angel Grove High School.
He has a strong rivalry with Jason Lee Scott (Red Power Ranger) and eventually had a relationship with Kimberly Hart (Pink Ranger)
The character of Tommy is a legend among the Power Rangers community and is widely considered to be the greatest Power Ranger of all time.
He has been five different colored Power Ranger — the Green Ranger, the White Ranger, Zeo Ranger V–Red, the Red Turbo Ranger, and the Dino Thunder Black Ranger — and a part of four Ranger teams over the years.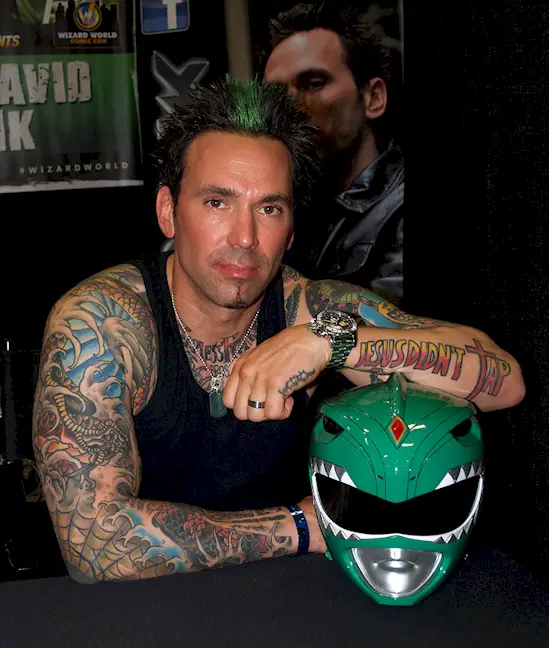 Jason David Frank is still very much part of the Power Rangers franchise and was last seen in Power Rangers Super Megaforce: The Legendary Battle in 2015.
He's still also putting his mixed martial arts skills to good use.
He is a Seventh Degree Black Belt and has recently broken the world record for the most pine boards broken in free fall.
Frank is also a father of five and has been married to his wife Tammie for over 10 years.
#7. Rita Repulsa played by Machiko Soga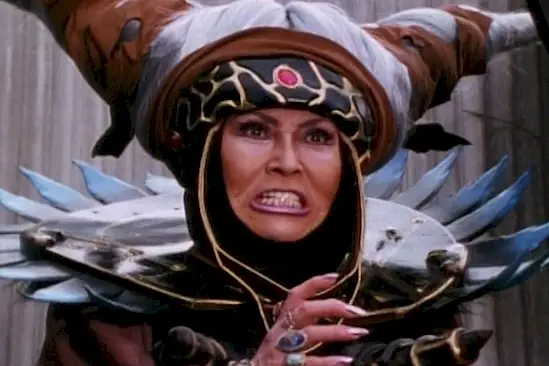 Rita Repulsa was a evil witch bent on galactic domination and was the arch-nemesis of the Power Rangers. 
Rita was the first villain the Power Rangers had to face.
Actress Machiko Soga played the Rita Repulsa in the 90s.
The role was played by actress Elizabeth Banks in the new movie reboot.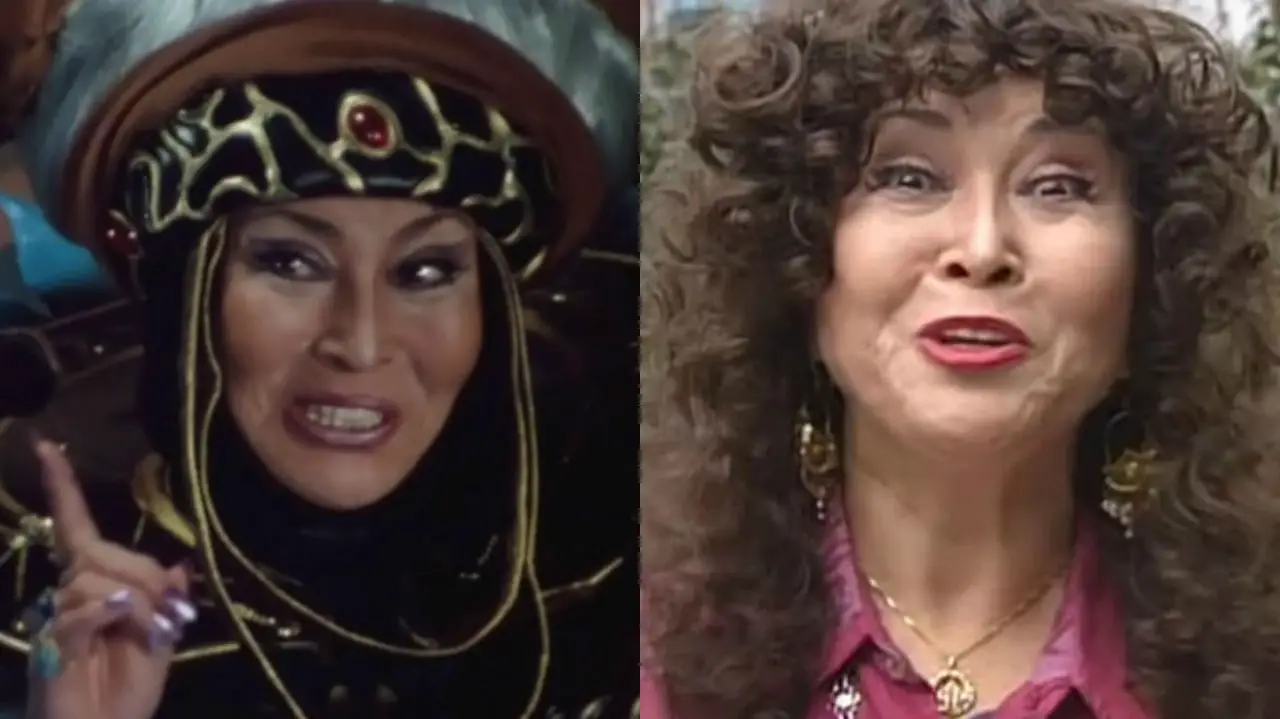 In August 2005, it was revealed that Soga was diagnosed with pancreatic cancer.
On the morning of May 7, 2006, she was found dead by a friend visiting her home.
She was 68 years old.
8. BULK AND SKULL played by actors Paul Schrier and Jason Narvy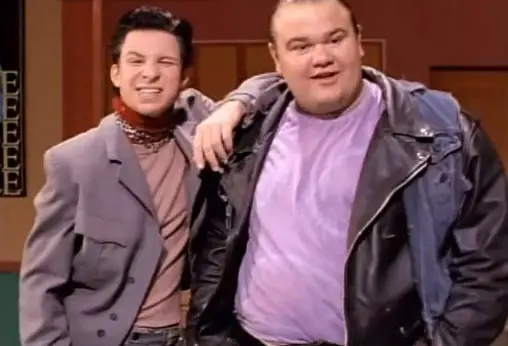 Bulk (Paul Schrier) and Skull (Jason Narvy) were the dim-witted bullies who often clashed with the Power Rangers.
From the very beginning, they provided much of the comic relief in the series, usually through over-the-top slapstick actions.
Bulk was heavyset and Skull was lean.
Bulk was the dominant friend with Skull usually following and attempting to emulate Bulk.
45-year old has Schrier has also directed a few Power Rangers episodes and is best friends in real life with Jason Narvy.
Narvy and Schrier recently appeared at San Diego Comic-Con and are both married.
What are your memories of watching the Power Rangers?